No news to report from the wide-wide-world of Cats, just another day of lazy cats sitting around the house. They have all become a lot more active at night over the last few weeks, not sure why, but I hear them throughout the night as cabinet doors open and shut, and they sprint around, lol. Enjoy today's photos!
---
Basket-master Tiger.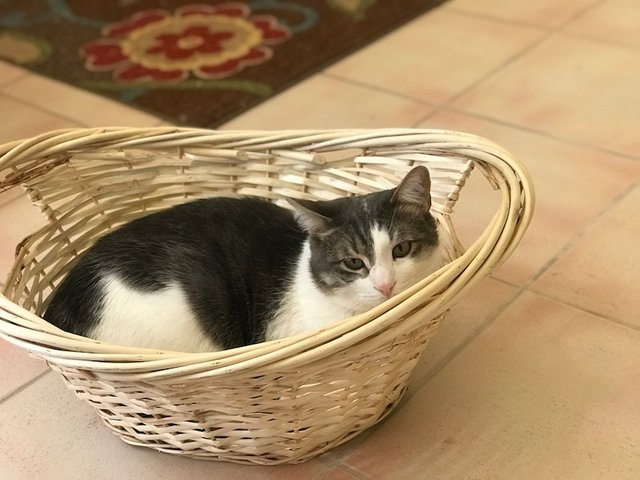 ---
Cleo sleeping in a weird position.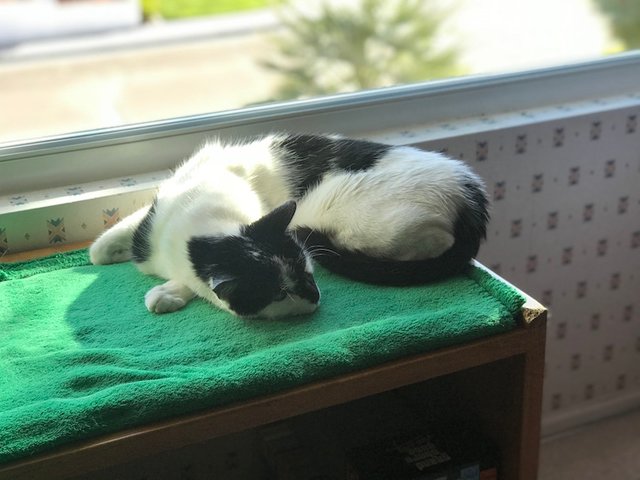 ---
Catscratch Fever.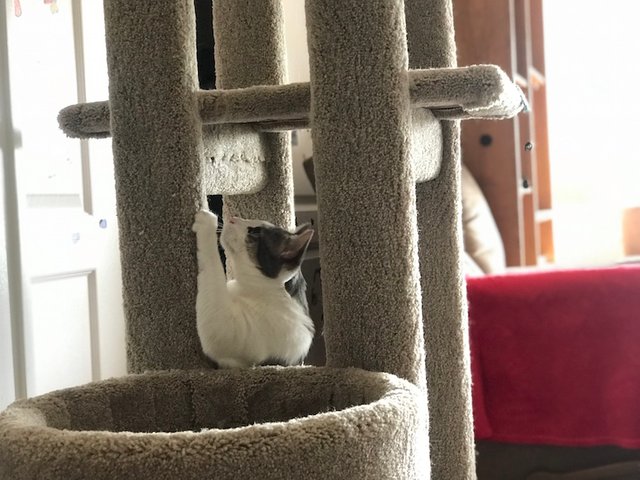 ---
Blaze cleaning his finger-toes.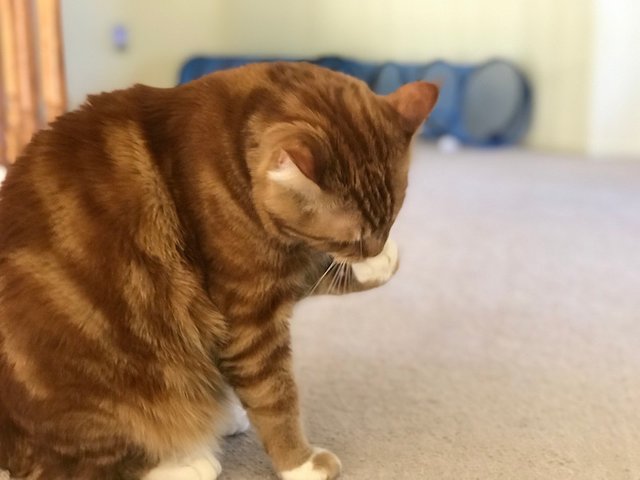 ---
And Cleo again, majestic-queen of the window-spot.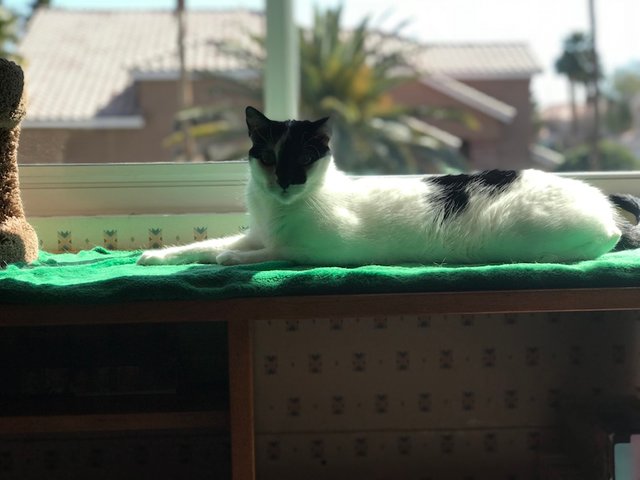 ---
---