Grapthar's Daily Cat Photos! Caturday Laziness, a Group Photo, and Kenji in da Box!
As usual, the cats spent most of the afternoon in the sun upstairs. It has been getting really warm here lately, so they're absolutely loving it, lol. I managed to get all 3 of them in frame together, granted they're all like 10 feet apart, but I'm counting it as a group photo. Kenji was outside in her box again, napping away. I'm surprised she's using, we put a bunch of fertilizer on the grass this week, so it smells AWFUL, but she doesn't seem to care, haha. Enjoy the photos!
---
Cleo on her perch thingy.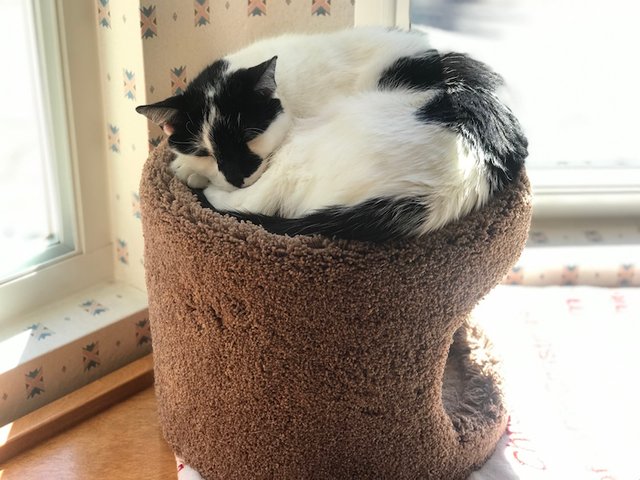 ---
Blaze on the recliner.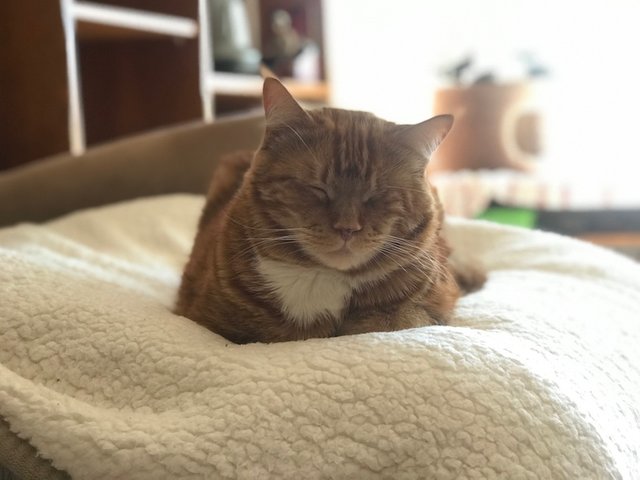 ---
Tiger in his shelf-cave.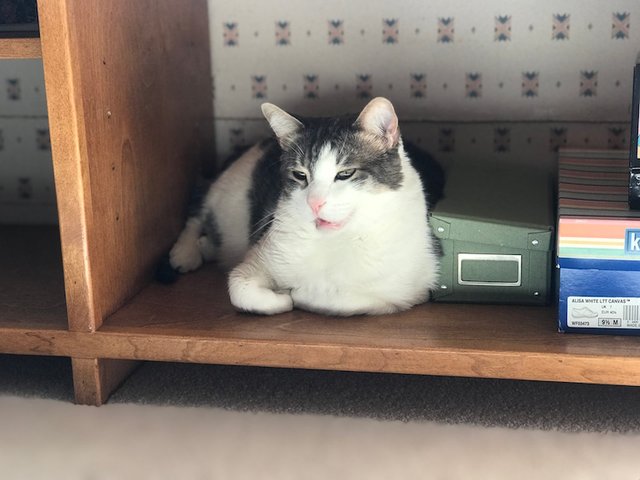 ---
Group shot.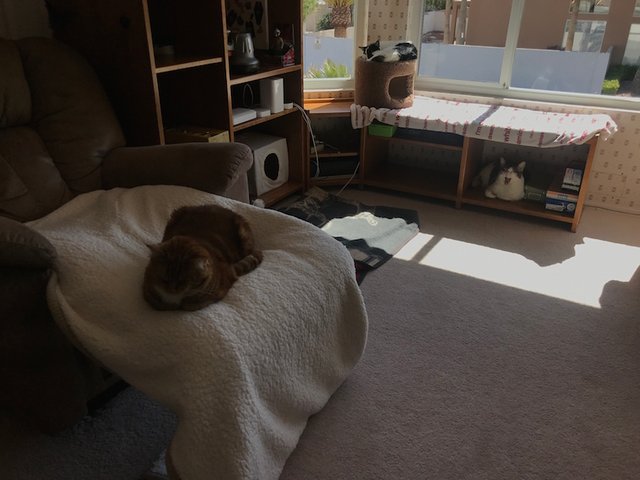 ---
Kenji outside.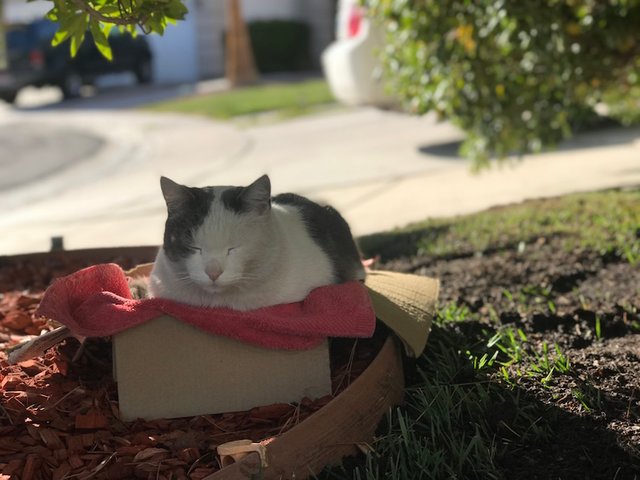 ---
Tiger in the tunnel.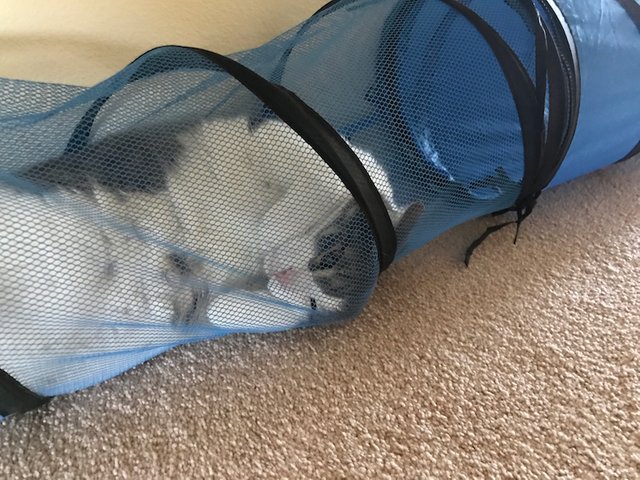 ---
---