All 3 of the cats have fallen in love with the new cat tower, often spending the entire night sleeping there. However, there are only 2 perches on the top levels, and 3 cats, so obviously this has resulted in some battles. By battles, I mean Cleo laying down on top of Blaze until he gets so annoyed he leaves the spot to her, haha. Also, got some cute close-ups and a portrait of Blaze sleeping today. Enjoy the photos!
---
Blaze, sleep-lord.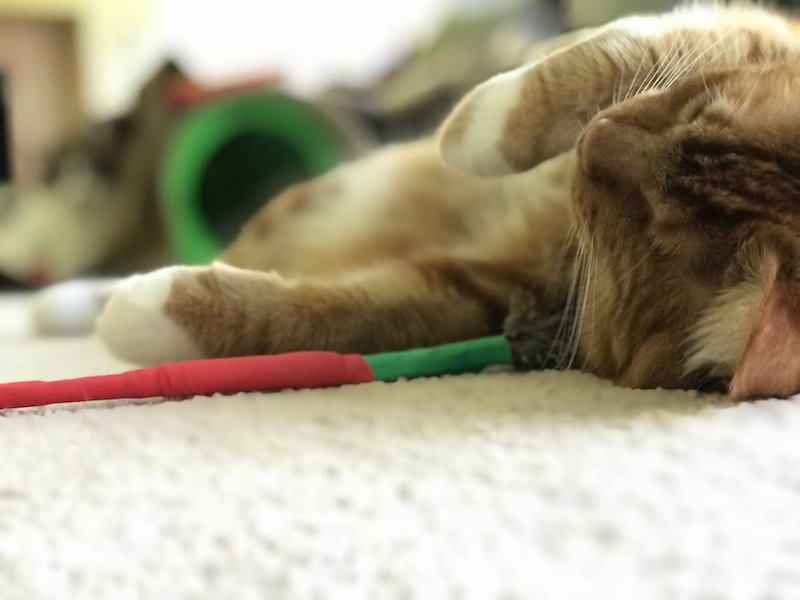 ---
Tiger, being a fatty.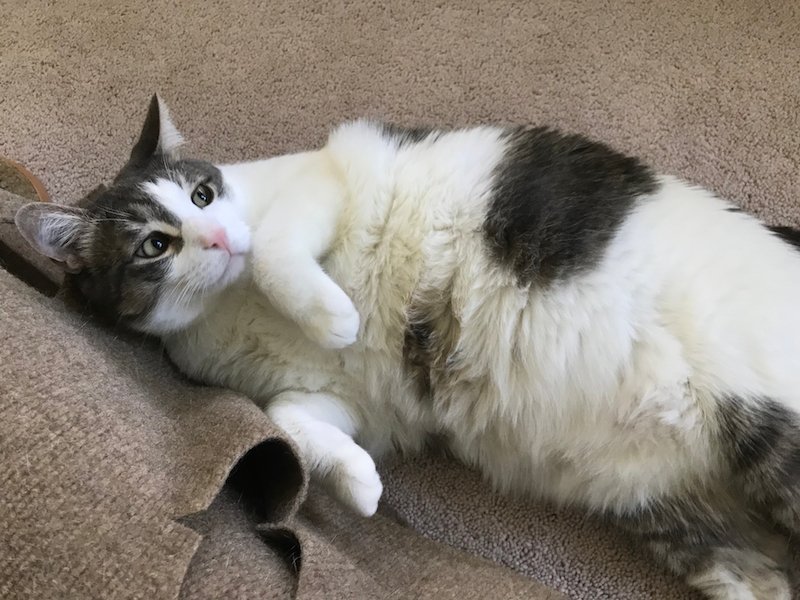 ---
Cleo attempting to force Blaze to move. Notice his annoyed look.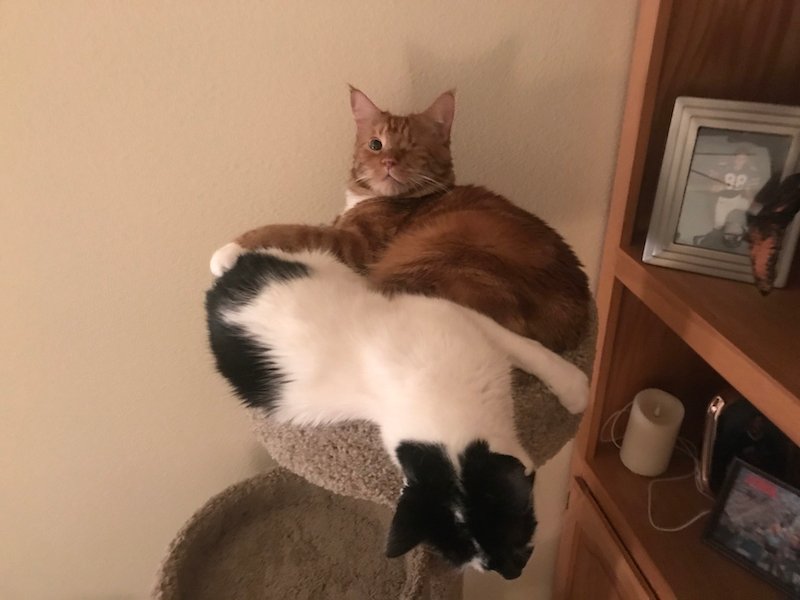 ---
Tiger close-up.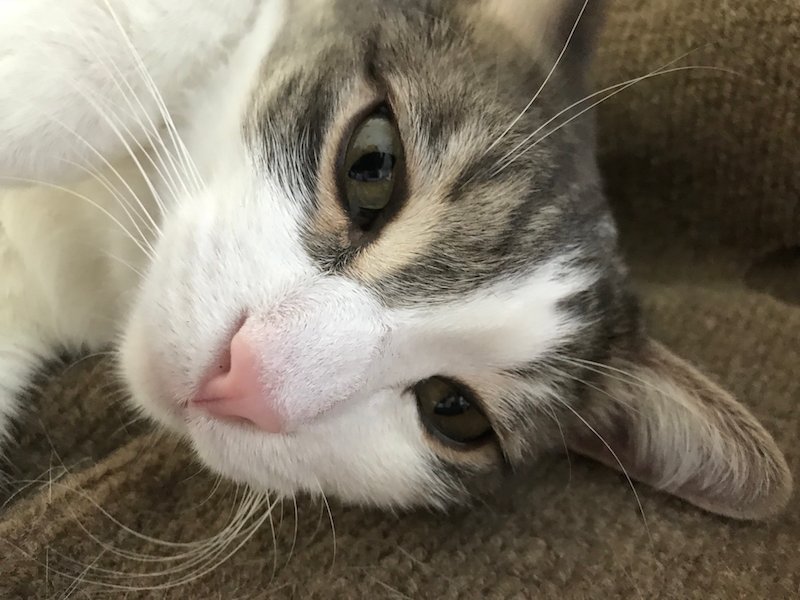 ---
Cleo, looking very angelic.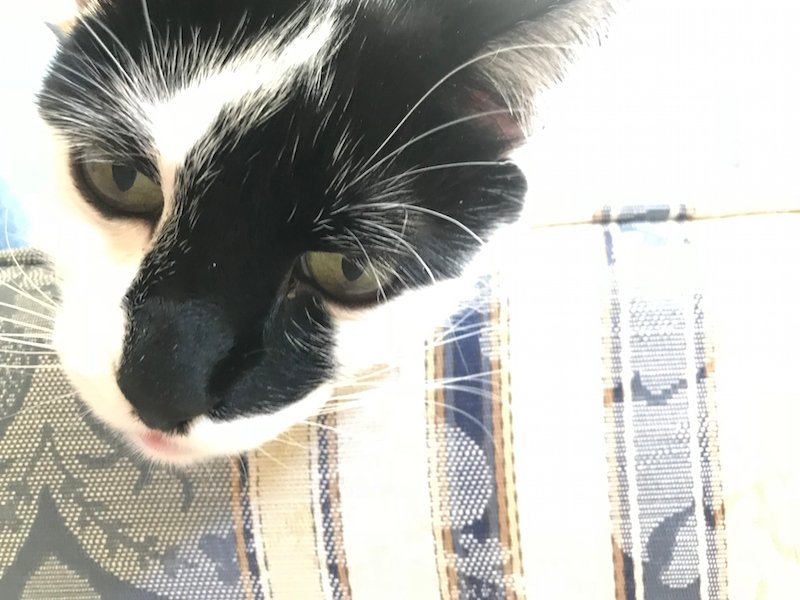 ---
Tiger and Blaze took the tower, but Cleo got the high ground.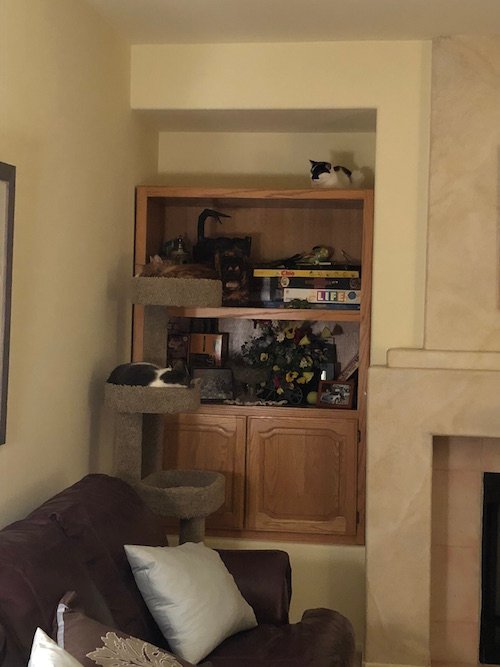 ---
---