Not a lot of news today, though definitely a lot of laziness. I did manage to catch Tiger playing around with a feather that he hasn't touched in months and months, so that was a bit of actioon, lol. Blaze and Cleo refused to do anything, as it was after dinner, and they were ready for more sunshine and sleep. Enjoy the photos!
---
Cleo in the Sun.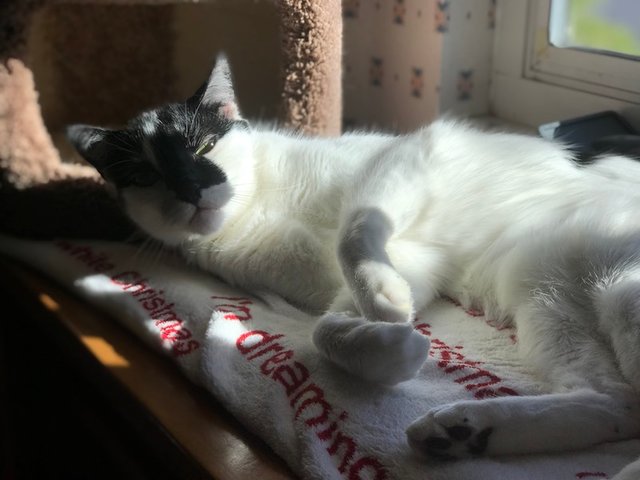 ---
Tiger and his feather.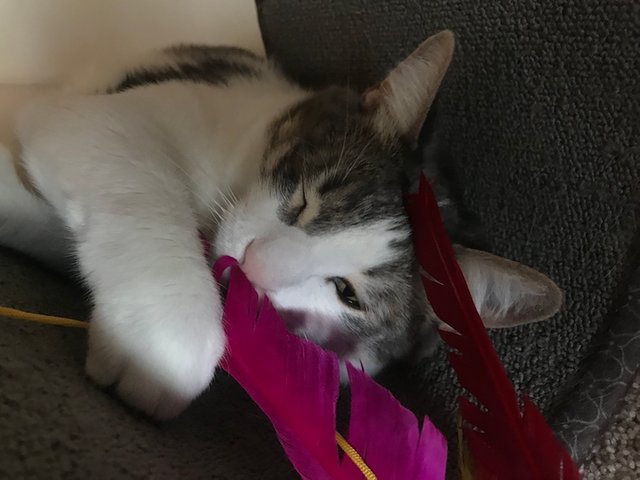 ---
Blaze, checking things out below.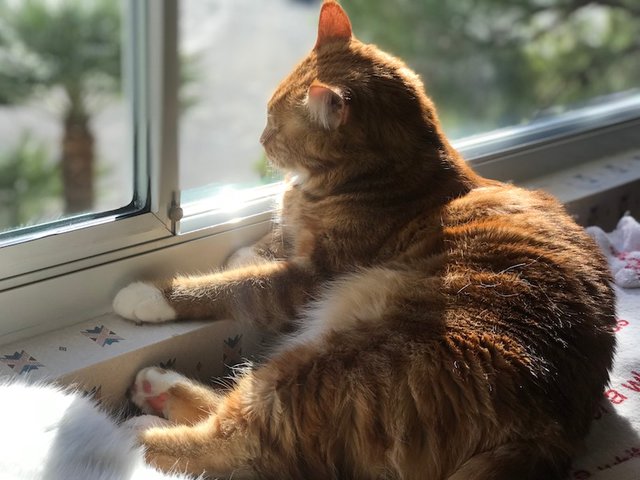 ---
Tiger, cleaning his hands.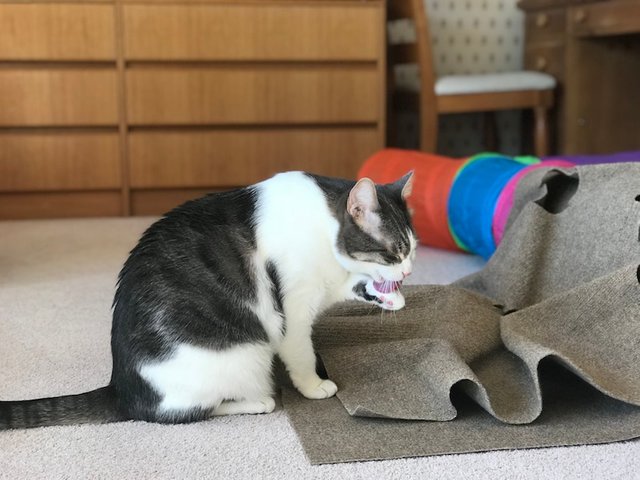 ---
---