Nextflix 4 episode deal: Catching a Killer, The hunt for Yang Xinhai aka @huaren.news (part 4)I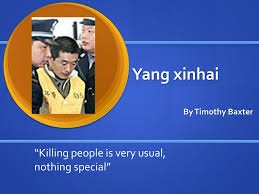 I am proud to announce that I am now in talks with Nextflix on a four episode deal. The mini series will focus on recapturing serial killer, Yang Xinhai aka @huaren.news. It will also expose his back story, his escape from Chinese prison, blackmail, and his latest murder and rape. For anyone not familiar with the whole story, I broke this story recently and I will link the previous post below.
Part
https://steempeak.com/splinterlands/@threejay/splinterlands-300-dec-daily-giveaway-308-no-up-vote-re-steem-or-follow-required
https://steempeak.com/yang/@threejay/black-mail-attempt-by-huaren-news-leads-to-his-unmasking-and-criminal-past-the-horrific-story-of-huaren-news-part-2
Summary
Yang Xinhai aka @huaren.news recently received a couple down votes from me. This really hurt his ego and so he attempted to blackmail me. I hire a private investagator from China and we found out he was an escaped rapist and murderer. He had bribed a corrupt mayor and received a new identity and was working as a Hong Kong riot police officer. This was the perfect cover for him to be able to pick his next victims for rape and murder. unfortunately with the heaviest of hearts we must to inform you Yang Xinhai aka @huaren.news has struck again.
Breaking News Yang Xinhai aka @huaren.news strikes again.
Threw many of your tips we had discover had traveled to Nalgonda district in Telangana in India to received more police riot training. This was just a couple of months ago and though investigations are ongoing and we do not have forensic evidence this dose fit Yang Xinhai aka @huaren.news MO. The rape and murder victim was a 90 year old woman. HE'S A REAL JERK. They discovered her with bite marks, this is significant due to the fact that the four gay prison guards that helped him escape all admitted that he love to bite and always left marks. Here is the full story below of the horrific act . https://www.news18.com/news/india/90-year-old-telangana-woman-raped-and-murdered-at-home-bite-marks-found-on-body-2522109.html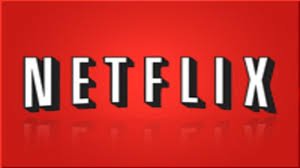 Your Help
Thanks to all of you and your tips we have been able to track him across seas and we have really put the pressure on him. Pressure leads to mistakes and that is how we will recapture Yang Xinhai aka @huaren.news . Just a reminder all funds generated by these post will go to a security detail for my family and myself. Love you all and stay safe