Hi guys, I'm here today to share something special with you all. The bond that I and my cat share with each other.
Pets play an important role in life of many people, and we like telling our friends about our pet's tricks and pranks,their playful nature the naughtiness but the feeling and love that you share with your pet is something you can't explain anyone in words.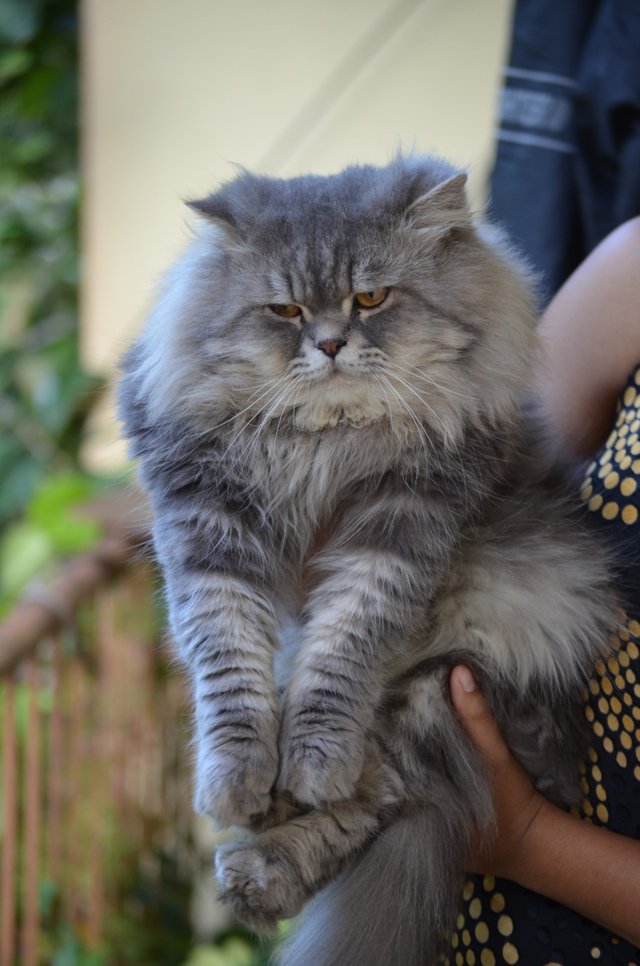 This is my cat OREO. Though i have many cats the bond that i share with him is different from others, not that i'm being partial but he holds a special place in my heart.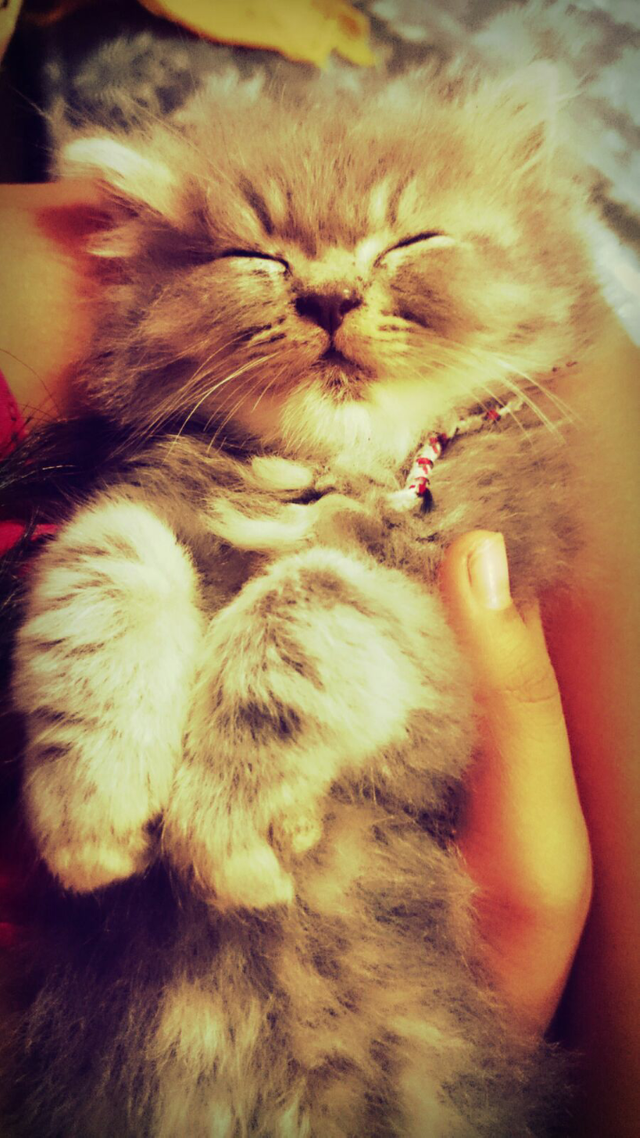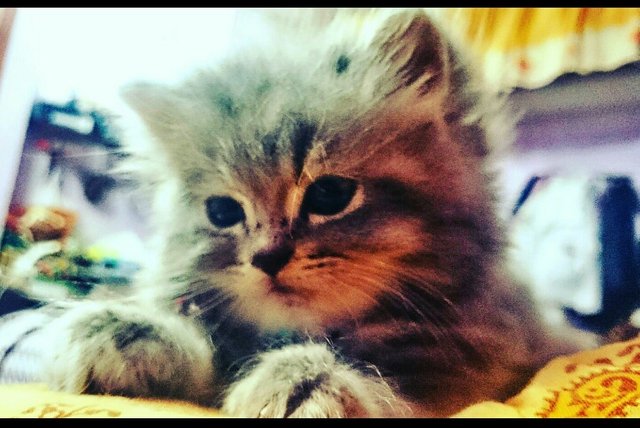 This is his first picture when he was gifted to me on my birthday a sweet little smooky kitty. The moment i saw him i knew we were going to be best buddies. It's been three years that i have him and I couldn't love him less.
And i'm lucky that he loves me more than he loves anyone in my family and every morning he is a alarm clock he wakes me up exactly at 7 in the morning, he understands when i'm upset, he doesn't let me out of his sight until i'm fine, he doesn't leave my bed when i'm sick, he gets mad at me sometimes, sometimes i get mad at him for peeing on my important stuffs but the clever and emotional cat that he is, he definitely knows how to calm me down. And he is one heck of a jealous cat he doesn't like me petting any other cat but him. I feel i'm one of those lucky people who gets a pets love. I'm blessed.
I always thought that only Dogs have such qualities of loving its human until i met my little fury Oreo. I can't put it in words to convey or tell how much I love him.
And he is going to be a daddy soon <3
If you have something in common with your pet or any story then please do share your experience with me. Thank you.