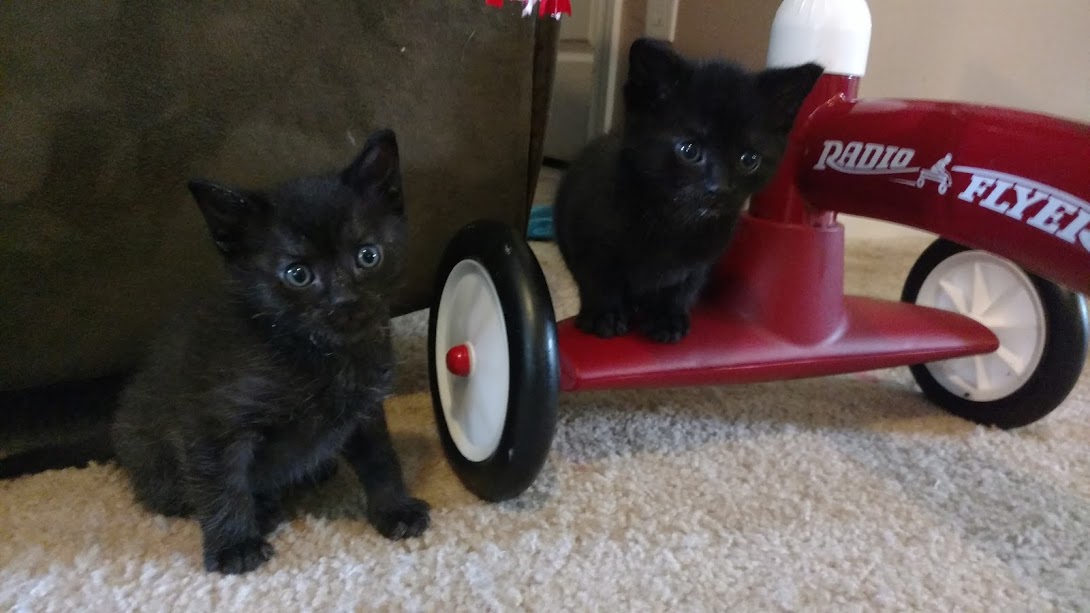 Today has been a real fun day for the kittens let me tell you! It's been a day of little fluff balls darting all over my house. Just like children, it was so much easier when they would sleep all the time!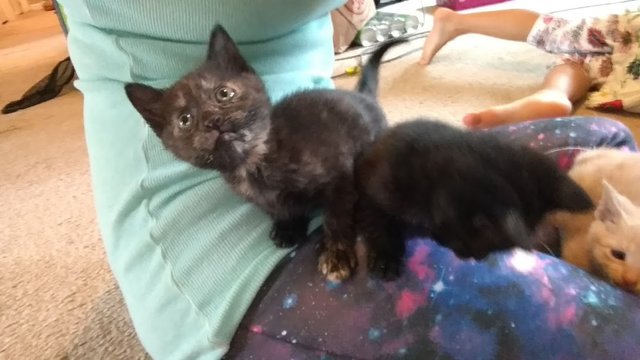 We've been trying to make the transition from formula to food. So we mix the food in with the formula and feed it to them through a syringe. It is so messy and smells so bad! Especially when they get it all over the outside of their mouth and they feel the need to shake it off and then it goes flying everywhere... Such a joy lol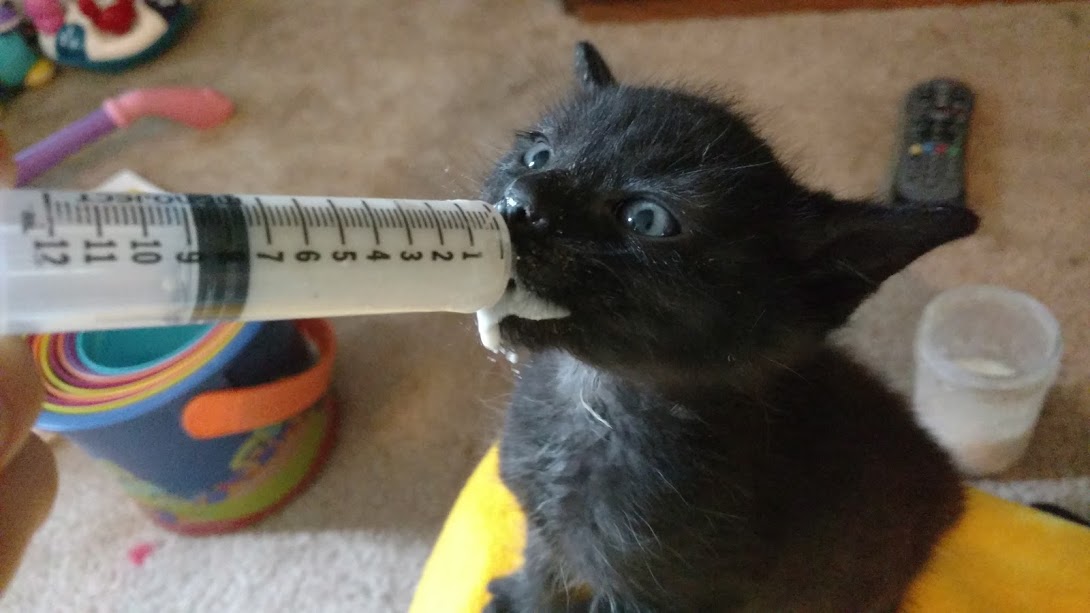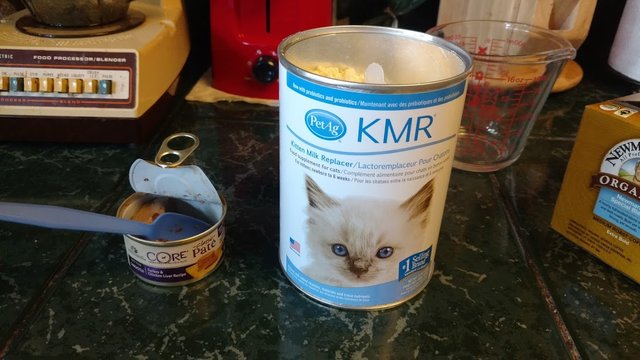 So today I presented them with a plate of just straight food, hoping they would go for it. Nope. They want absolutely nothing to do with it. So it's back to the formula mixture, hopefully within the next week will be a little bit more open to it.
They're pros with the litter box though. I don't really have to "assist" them with going potty anymore. I don't know if anyone reading this has ever had a baby animal that's not quite potty trained and what you have to do to "help" them go potty.. you have to basically "play" with them and stimulate them to go. Needless to say it's messy, and I think they'd prefer me to not do it, and I have to agree with them!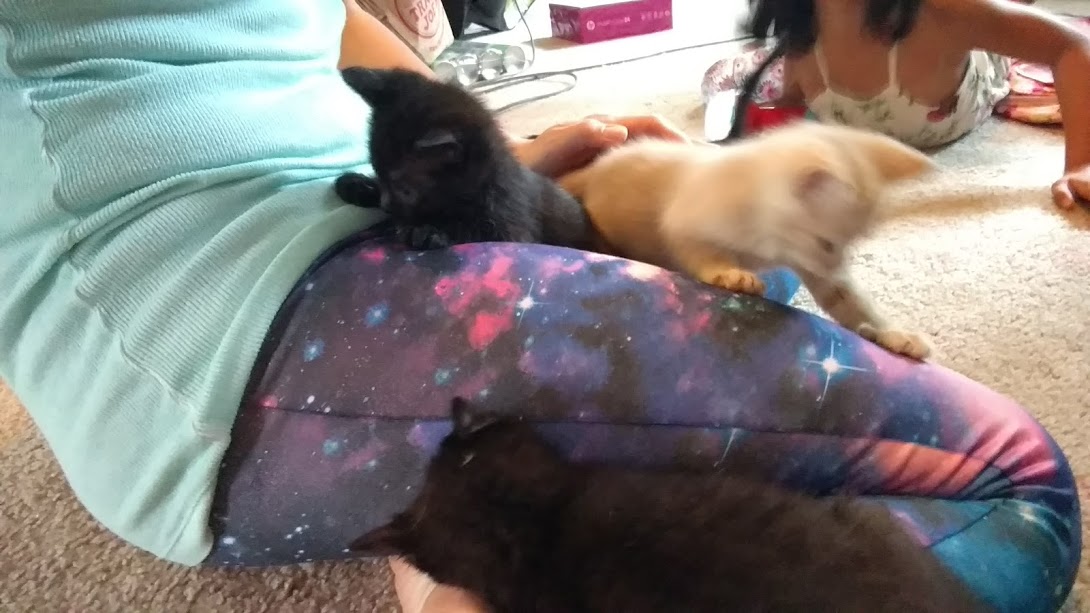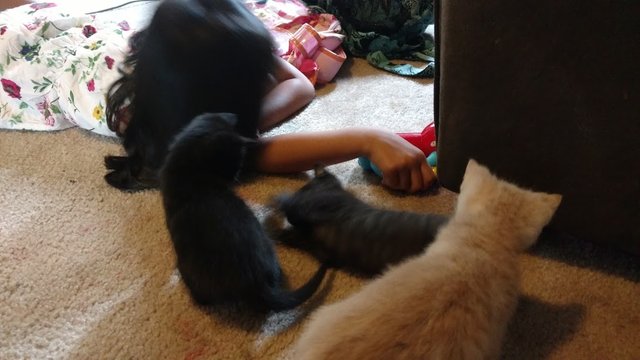 They are getting so strong and feisty with every passing day! In a few short weeks they'll be ready to go to there FURever homes. I wish I could adopt them all, but then i think id have to make an appearance on that one TLC show..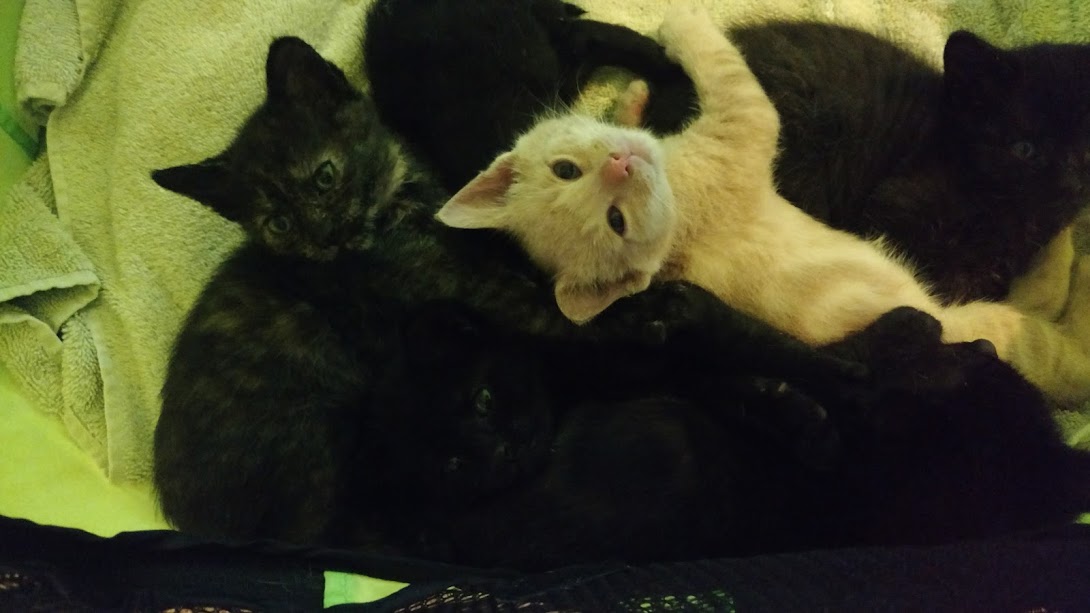 Awww... now it's time to relax...
What are some of your favorite pet or animal memories? Also stay tuned I will be making ANOTHER post today about what were having for dinner tonight!! See you soon!