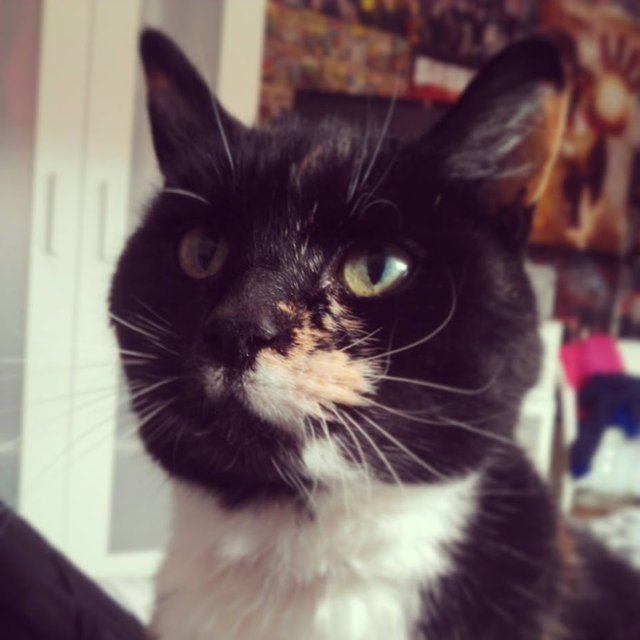 ---
This is Nipper.
She was my first pet given to me by my mother and I couldn't have asked for a better companion, a very nice and loving cat who never stopped acting like a kitten.
She lived for a long time in cat years and we reckon she was around a 100 years when she passed, so she had a long and happy life.
I buried her myself in the back garden years ago (which was painful) and marked her grave with a cat statue.
---