During my childhood, there's a tabby cat who visits our house in the afternoon to eat and sleep by our terrace in the evening.
The cat was taken care by my maid, she gave him some food and the cat usually waits by her when she was cooking. I grew fond of the cat so I played with him, pet him, and help my maid to feed him. He was not the prettiest cat, but since then, he waited for me in my room until I come back from school. If he couldn't sneak into the house, he will wait with my maid at the terrace.
My mom and sister hated him, simply because they aren't fond of pets, so I've never got the chance to actually consider him as my pet until he's gone. One day, he stopped coming and my maid and I just thought, maybe he has found a better home. I remembered vaguely when he was gone, I just know he was a thin tabby cat, I've never even had a chance to give him a proper name.
That was about 20 years ago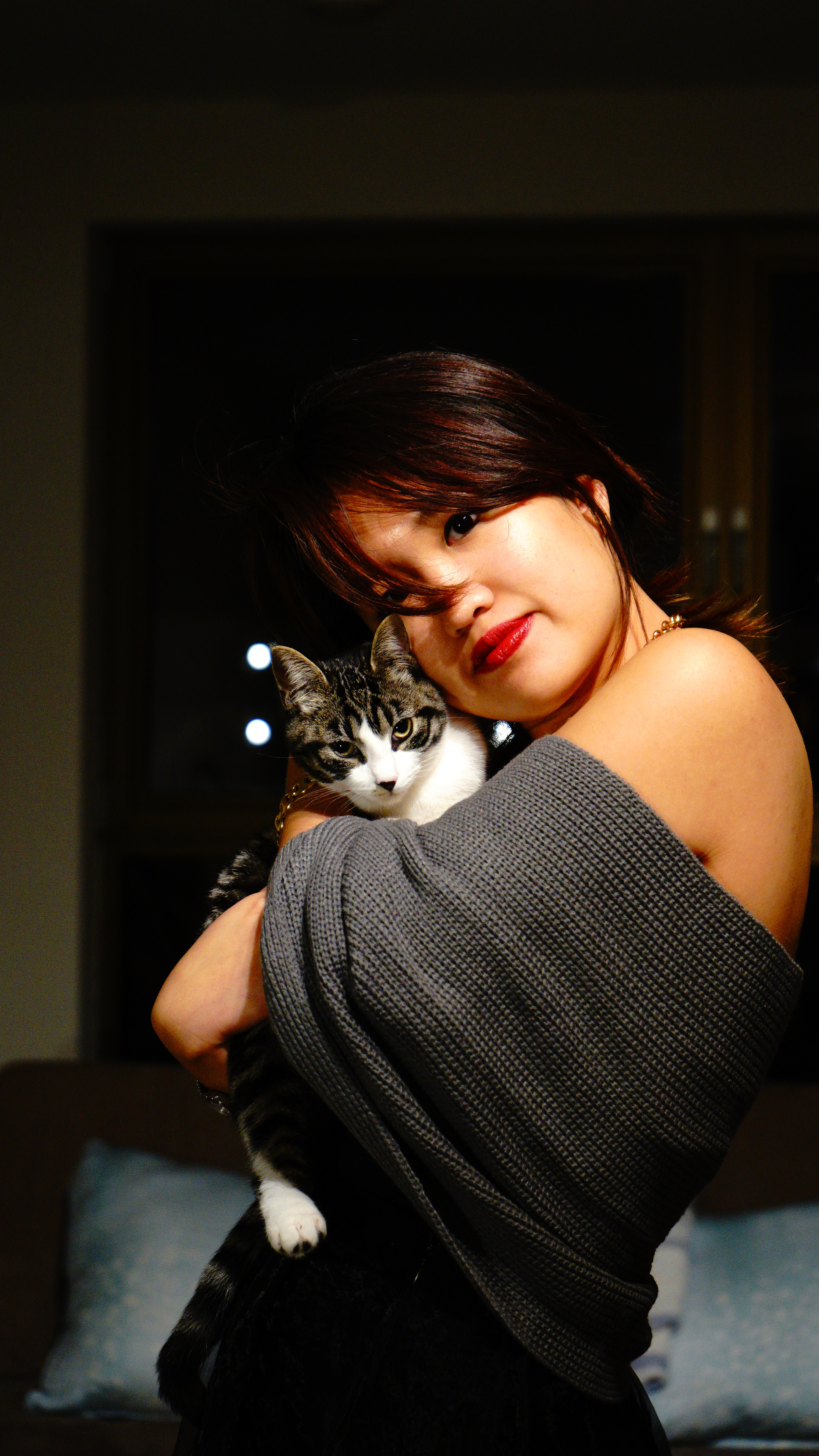 Meet Midut a.k.a. MiuMiu, in 13 days she will turn 2 year old.
We adopted her when she was 3 months. BF pushed me to adopt a cat because he knew that we always wanted a cat, yet I don't know why I delayed it. So, he took me to the pet shelter one day and we actually got an eye over an old granny cat.
But when we decided to take her, she was already been adopted by another family.
Then the caretaker showed us the last kitten who just came in the morning, Midut's brother and sister have all been adopted and there she was, alone in the corner of the room, hiding.
As soon as the caretaker told us that her birthday is the same date as my birthday, we knew we had to take her.
Hold on, this sounds like adopting a child...uhm I would consider pets need less care lovey dovey affection (which I sometimes lacking, but Midut doesn't care so much about it), yet they still need the same commitment from the owner to clean their sh*t and treat them humanely.
Her first day was spent hiding under our bed. We purposely put her in our bedroom because our old apartment doesn't have that many spaces, besides, it will help her to get used to us.
After 48 hours, she started to sniff us, trying to get to know us, and the story goes on and on.
Now she's our sleeping companion, she had brought laughter and warmth to the house and we couldn't be happier to adopt her.
She has been quite a sunshine to my depressing days, not just because her silly behaviour, but also knowing that we have made her life better by adopting her.
In the Netherlands, the shelter where we adopted Midut, admitted that they could receive up to 250 cats a year. They are always in need of volunteers to help them taking care of the cats and dogs, and the least you could help is to help adopting those creatures in need.