Caturday, Cat in the Garden
Hello, steemies!
It's been a while since I posted a caturday post, so I thought I would share a few pictures with you today.
I have a large chunky black cat that I named Shitaki. She likes to go outside during the day when I'm outside. Our entire back yard is fenced in because of the large garden that I have, and she stays inside the fence when she's outside. She likes to wander around and check out what I'm doing when she's not watching the birds at the feeder. She frequently photo bombs my pictures when I'm taking pictures of what I'm working on.
She likes to go in the greenhouse with me because she knows I have dried catnip in there for her.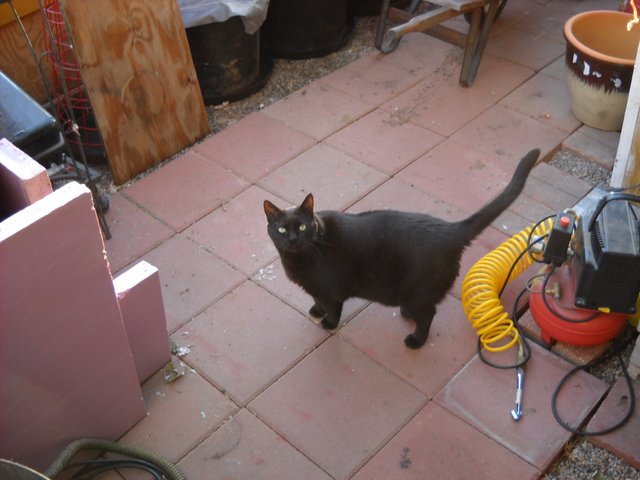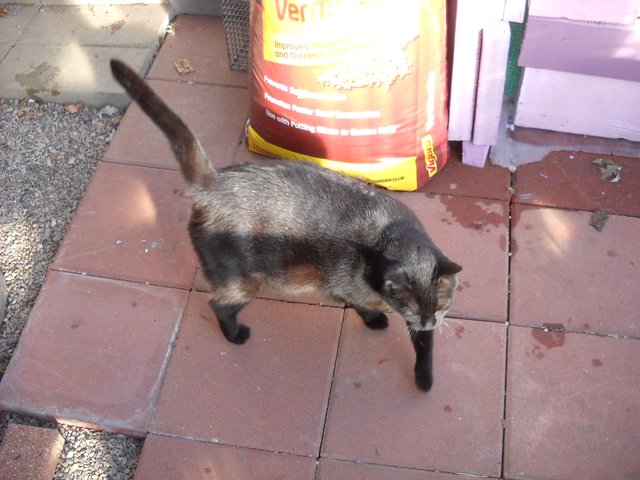 Here she is, waiting for me to throw the catnip branch onto the floor of the greenhouse.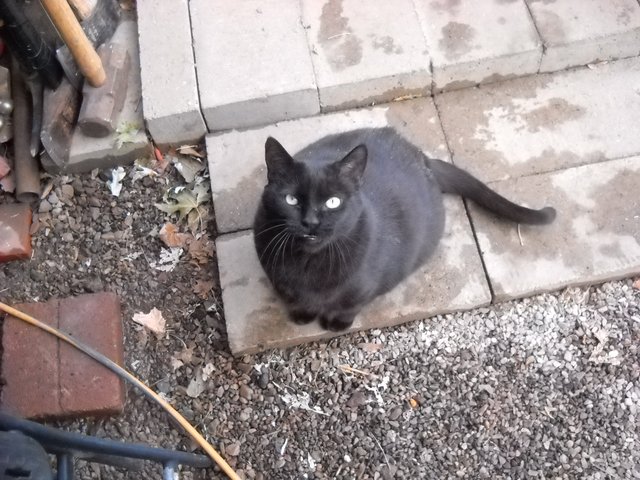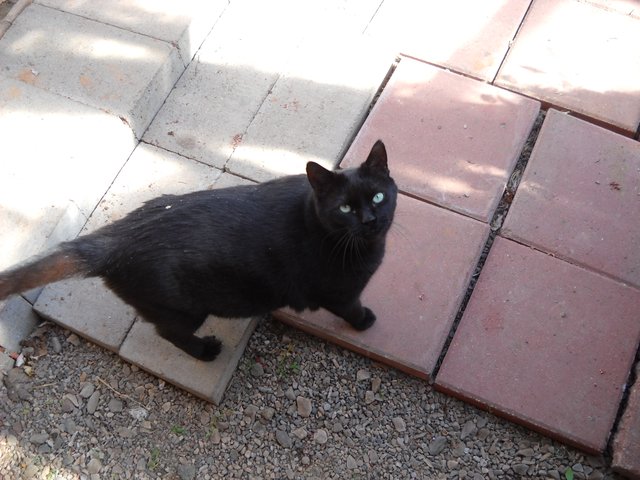 Here, she's checking out a couple of stems that I put on the floor for her.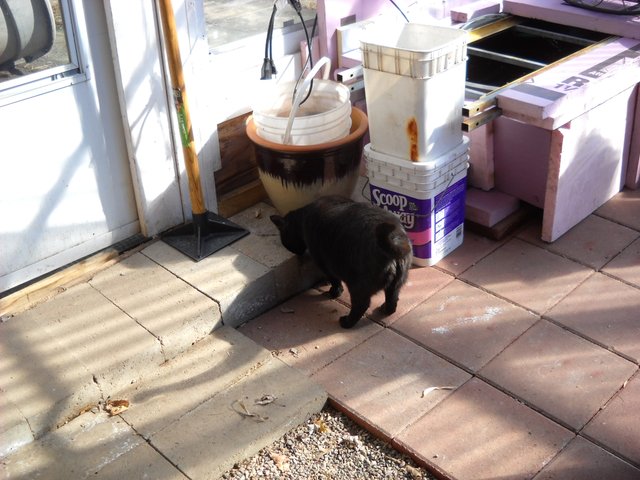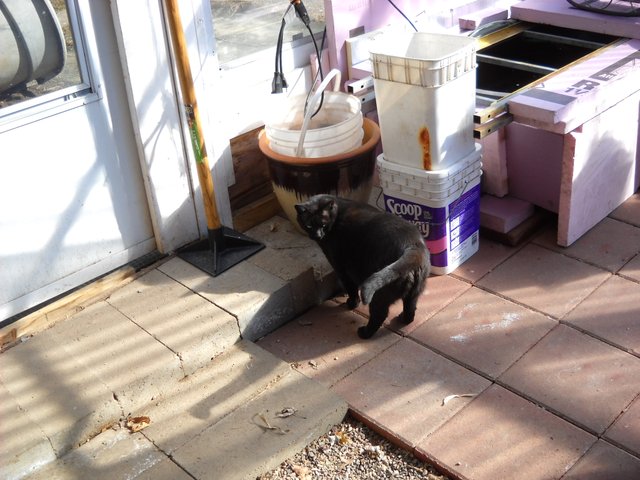 That's all the pictures I have for today, thanks for stopping by to check them out!