My biggest fear is not being able to conquer the fears, fail on whatever mission i set myself in...
As you know i am cooking my way to #steemfest from the south of france and sunday i had the opportunity to try something very risky for the continuity of this quest...
Making the French discover real south american gourmet food
Sunday we had to cater for an event just before the restaurant closes for a week for renewals.
We were to play with the menu as long as it was made of fresh organic locally sourced produce.
So we spent saturday morning (4am to 6am) in the farmer's market and to my joy i found enough ingredients to revisit mexican and Venezuelan food and decided to inflict it in the public.
The MENU
Delires depuis mon potager sudamericain
Haricots noirs a la mode de Caracas
Haricots rouges et ça placenta de Jalape|no vert
Bavette efilochée dans une nage de tomate ancien
Wok façon mexicaine dans une marinade de biere brune
Salsa rouge aux 3 piments forts
Cream aux aromats de mon jardin
Tortillas de mais maison
les Amousebouche
Gelee de haricots noirs et pomme
Creme de legumes au croustillant de spec
Sauce roquefort et croustillant de fanes de carotte.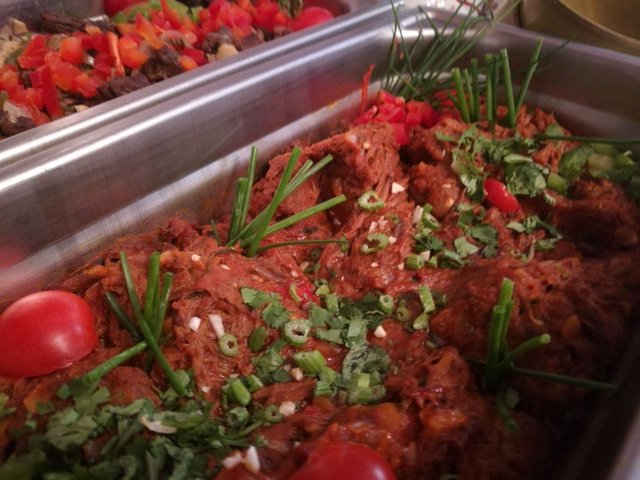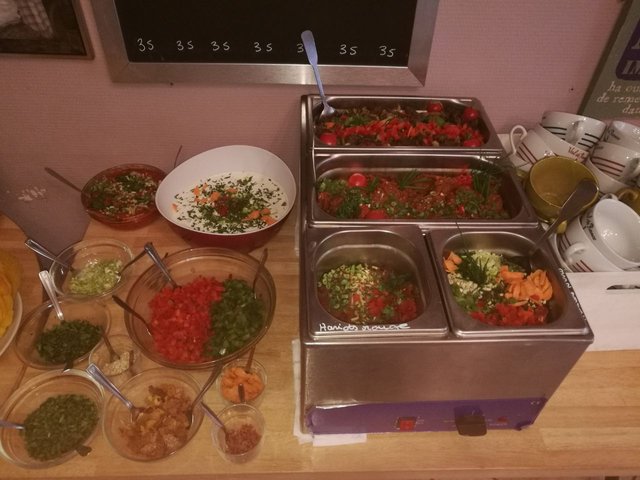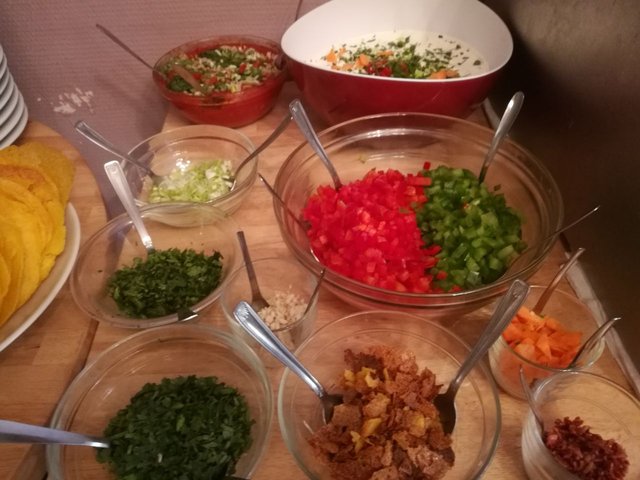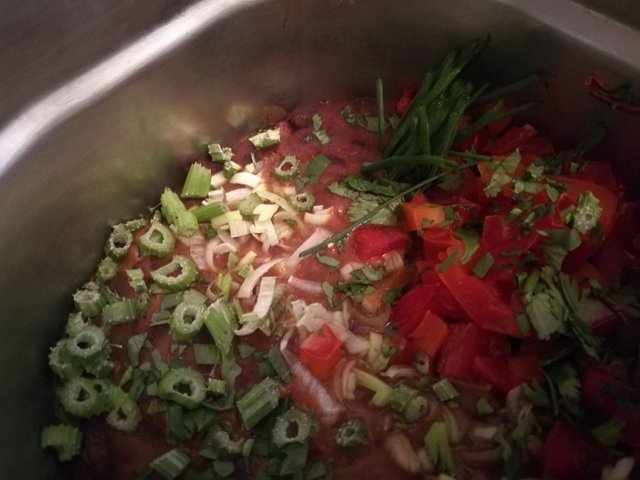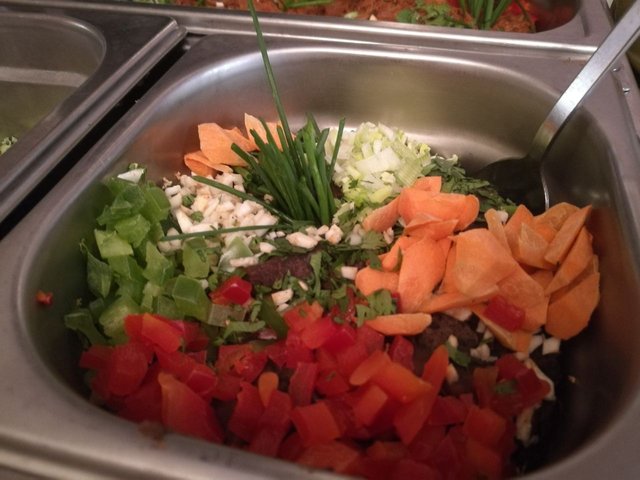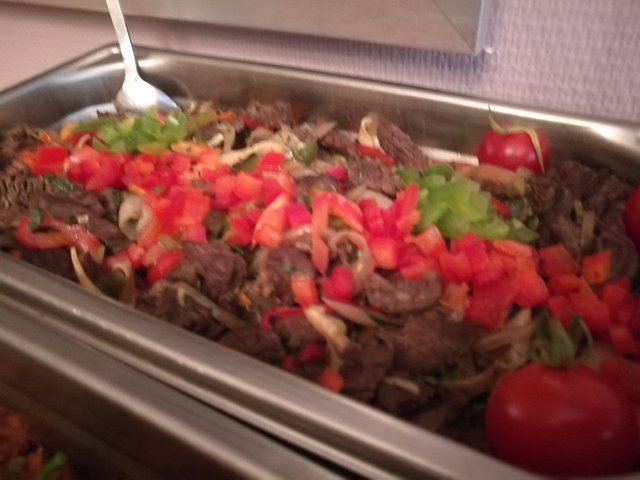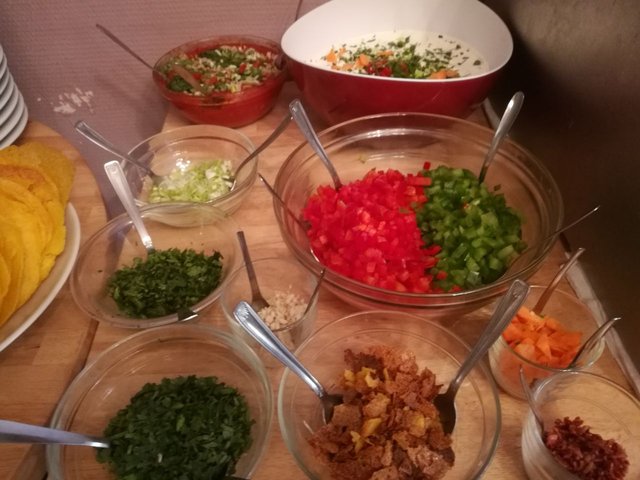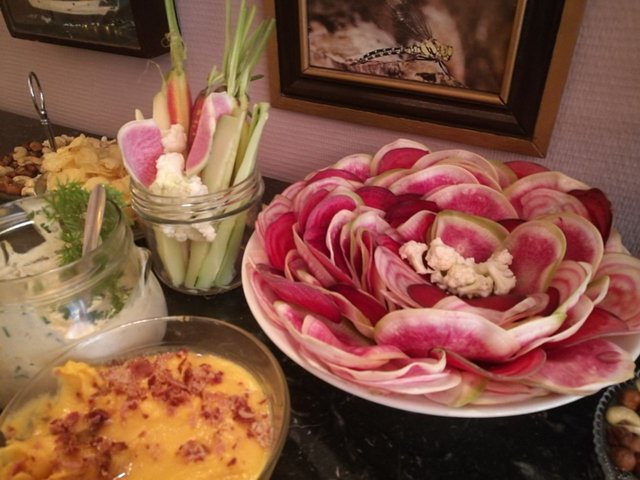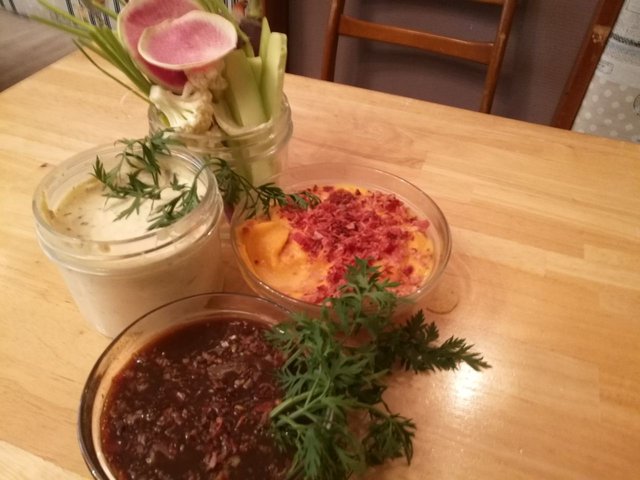 Please note that Mexican food is been kidnaped by shitty fastfood places (mostly kebeb joints trying something different) and it is considered vulgar, cheap and shit in general here....
Sad isint it?
It all changed for 75 people this sunday in a small village of the south of france.
They loved the interpretation they tasted, they even ended using the cider bowls to eat once the limited supply of homemade tortillas (150) was gone...
Now they know what the hell a taco is suppossed to taste when made by a proper not halal infidel.
---
Posted from my blog with SteemPress : http://reveur.rockdio.org/2018/10/24/roadtosteemfest-daily-post-my-fears-on-tacos/
---