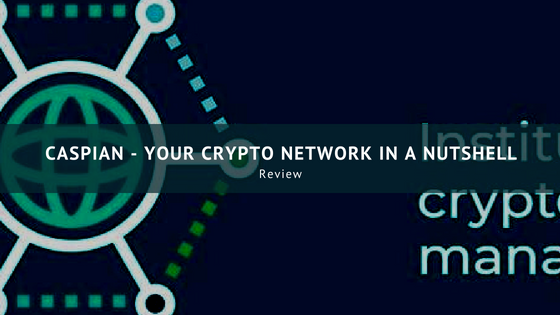 Caspian is an innovation in the course of digital market. It's aiming to provide all the necessary tools to add value in the daily lives of crypto traders and investors. The right set of tools is the basic requirement of every crypto worker, but, unfortunately, no relevant tool is introduced until now, beside Caspian.
Accordingly, we will explain what Caspian has to offer and how it benefits Crypto Workers.
Caspian – What it has to offer?
The technology focuses on the convenience of traditional traders and investors since they find it difficult to fit in the crypto space. Which ultimately limits the crypto market to people who are familiar with this system. If the right sets of tools are provided to every naïve joining the crypto network, it can pave the way for many other investors and traders. Given that, the existing crypto users are no exception. Going through everything they are involved in is one hectic routine. One has to separately keep an eye on all the rise and falls.
However, with the introduction of Caspian, the organized process and smooth learning will be accessible to everyone across the entire crypto space. Let us find it how: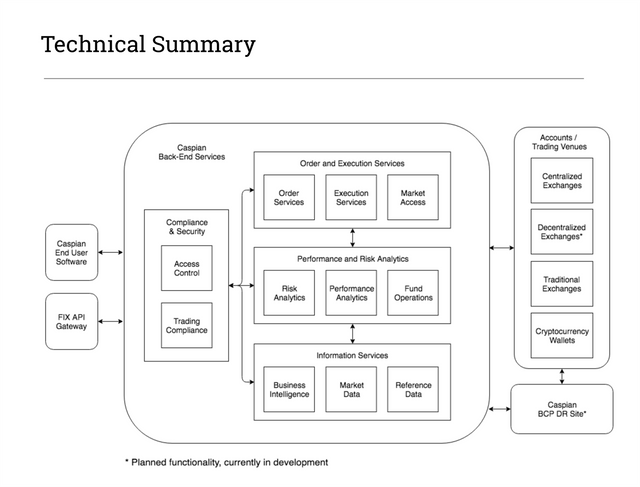 Caspian – How it benefits Crypto Network?
Caspian targets the following three functions:
Order & Execution: Caspian flashes all the exchanges and their functions at once. The users can comfortably browse all the exchanges and have a broader view of the current market.
Position & Risk Management: Caspian tracks all you previous trading and investing history, along with all profits and losses. Which allows you to have a better understanding of the market. In addition, the technology makes sure the data you are provided with match the actual ones, listed at all exchanges.

Compliance & Reporting: The application helps you customize trade rules and limits. You can set your priorities accordingly.
Compliance consists of the following:
1. Warning Limit:
You will be alerted in case you attempt to break any rule.
2. Approval Limit:
Your password will be required if anyone attempts to edit the compliance alert.
3. Absolute Limit:
Once any limit is set as an absolute limit, it cannot be outdone.
Verdict
Caspian
is one necessary tool for every crypto trader and investor. It can save you a lot of time which otherwise would have daily wasted in navigating all your resources. The alerts you are provided by Caspian help you in many ways and potentially save you from many frauds and scams. Therefore, it is here to stay and we wish the company and team all the best.


article written by @flash07 for the @originalworks writing contest sponsored by Caspian
for more information about the contest Click Here
caspian2018