BetTronLive, Live Dealer Casino Based on Tron Network
Live Casino Experience
We have seen an increase in online gaming that leverages #blockchain technology for its transparency, speed and security. Players are enjoying the ability to play online right in the comfort of their home. But still, in today's #gaming world, #players are looking for the thrill and authenticity of the #Live #Dealer gaming experience.
#BetTronLive, as a live dealer casino based on the #TRON network blockchain, strives to draw in players and make their game worthwhile. We aim to create some of the best-performing live #casino table games available, designed to take player experience to the next level and give them a new way to earn and play!
Live Dealer
In the online gambling space, we know that trust and integrity are essential. Hence, we hold our staff to the highest standards of integrity to prevent fraud, increase security, and perfect risk management. Dealers go through rigorous security and integrity training to ensure you, the players, are protected. We want to give you dealers who are experts not just in dealing cards, but also in creating the physical casino atmosphere for players, making them feel comfortable and at ease. Dealers are continuously monitored, and their performance is evaluated frequently on a random basis.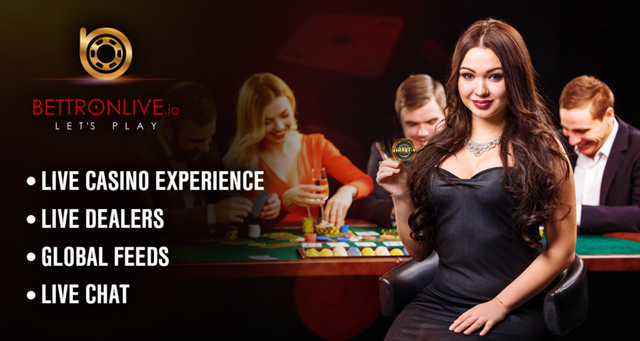 Players
BettroLive wants players to feel relaxed and comfortable. Hence, dealers are trained to engage with players in a fun and professional way. We want our players to enjoy the online reality of gambling with live dealers. This will allow players to feel the excitement of a real casino from the comfort of their homes or any other environment. Our Live Dealer platform is designed to put the player inside the casino without having to physically be there.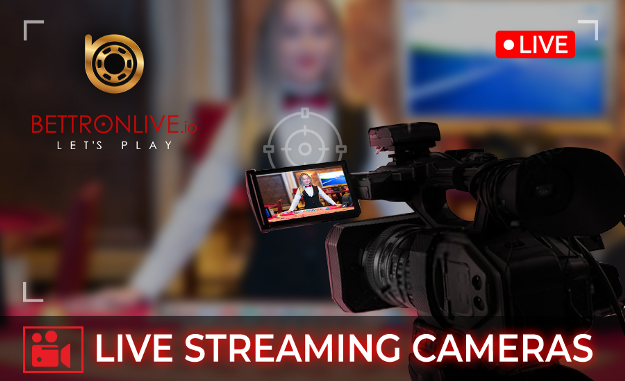 Global Feeds
BetTronLive utilises the most reliable infrastructure in the market today. A combination of multiple global feeds and expert knowledge of the game interface will deliver the most realistic and authentic experience available in live dealer games. The use of live streaming cameras will capture the whole scene of the table and the dealer's actions. Players will see the croupiers deal their cards or spin the roulette wheel — all in real-time.
An automated card or game result recognition system will assess the result and transmit it to the player's interface. This technique is applied to various BetTronLive games for a real-time, immersive gaming experience.
LIVE CHAT
As a community-driven platform, BetTronLive will have various social functions that promote user engagement. A chat system, friend system, chat rooms and forums with options for connecting, sharing and exchanging information, gifts and tips will create the basis for an online gaming community around BetTronLive
An integrated live chat will create an extensive online community of dealers and players. Dealers can re-engage players and give the community a space to chat, share strategy and then jump right back into the game together.
A 24/7 assistance and chat monitoring system will be in place for players.
For more live updates, join our active telegram community: https://t.me/BetTronLive
Keep updated on announcements: https://t.me/BetTronLiveANN
Visit our Website: https://bettronlive.io/
Whitepapers & Summaries (Multilingual): https://bettronlive.io/documents.php
Follow us in our social media:
Twitter: https://twitter.com/bettronlive
Reddit: https://www.reddit.com/r/BetTronLive
Facebook: https://www.facebook.com/bettronlive/
Instagram: https://www.instagram.com/bettronlive/
Medium: https://medium.com/@bettronlive
Pinterest: https://www.pinterest.co.uk/bettronlive/
Youtube: https://www.youtube.com/channel/UCxNpc_WniZ7iFYSTW1ppJ7g
Watch our video: