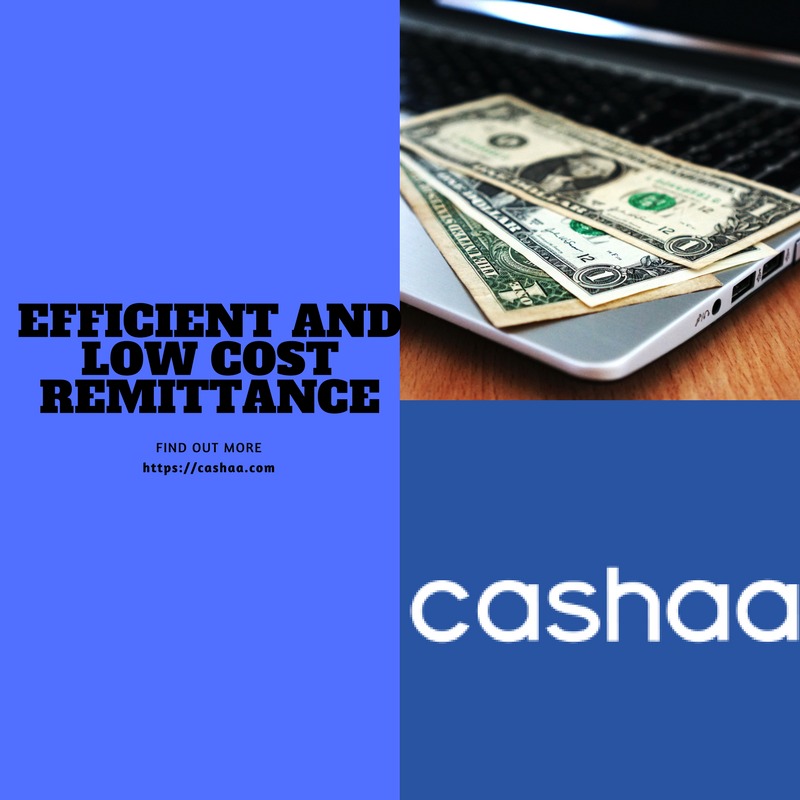 >
Cashaa is a startup that was founded in 2016 and is developing a so called next generation financial model, based on blockchain technology, to solve existing financial problems for both the banked and unbanked population. At the heart of this company, is the Cashaa wallet that will provide financial services to any user, such as deposit and transfer fiat and crypto currencies, microfinancing, crypto currencies and assets trading.    
The company is holding their pre-sale from 20th to 30th October and their main sale will start from 6th November. A total of 510 million tokens will be distributed at a value of $0.1, with 1 billion CAS token to be generated.   
What is the problem Cashaa is trying to solve? 
The product that Cashaa is building aims to solve 2 problems. First of all, the costly and cumbersome money transfer or remittance system that the world is using now. The most popular system as of now is the SWIFT system that banks are using as well as Western Union that the unbanked population are using. While these two system sits on opposite end of the spectrum, both are not without friction and are relatively costly for cross-border transfer. The second is the mainstream adoption of cryptocurrencies for the average consumers. The interface of fiat to cryptocurrencies as well as the knowledge required to use cryptocurrencies are problems hampering average consumers for adopting the blockchain infrastructure for financial transfer.   
Cashaa came up with an ingenious system to solve both problems. The founder Kumar Gaurav aims to build a fee free peer to peer marketplace for cash transfer. He and his team built a beta, powered by blockchain, and it was tested by 12,770 beta users whom transacted approximately $10 million USD. Their idea is to swap fiat currency with bitcoin or any other cryptocurrencies in 1 country and then swap bitcoin or other crypto back to fiat in another country. Using this 2 way trade to power a single cash transfer, the original owner of the fiat currency will be able to send money to another country; bypassing all traditional systems that would have charged a relatively large fee.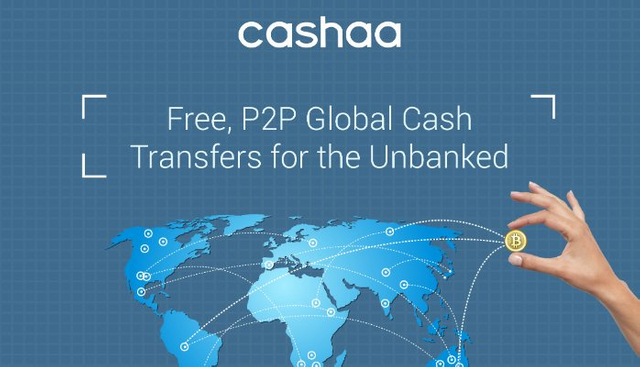 Analysis   
What is the Total CAS supply?  
The token issued by Cashaa is known as CAS. There will be 1 billion CAS generated of which 510 million CAS will be released for the pre-sale and main sale. Any left over from this 510 million CAS will be burned. This creates a limited supply of tokens which is a plus point.    
The remaining CAS is allocated to the Company Reserve, Team and Advisor as well as Community Development and Entrepreneur Initiatives. The positive point here is that there is a 12 to 36 months vesting schedule which will alleviate fears of dumping.    
I give Cashaa a 4 out of 5 here.  
Does Cashaa has a MVP as well as a viable business plan/roadmap?   
Back in 2016, Cashaa has already developed a MVP and a beta for Cashaa, which had proven the concept and business viability for Cashaa. And yes, there is a roadmap on the Cashaa whitepaper. And from looking at it, one of the key milestone is the partnering with Asian and African banks for remittance solution to be achieved in Q1 2018. I believe that this is critical to the success for Cashaa, as gaining the partnership with banks rather than trying to build a separate remittance route is the fastest way to succeed.    
However this is also where the risks lie as banks may want a bigger piece of the action and Cashaa will be forced to increase their fees. This may be alleviated by Cashaa ability to extract revenue from crypto currencies's price differentials between the sending and receiving countries. We will have to monitor this part closely. I also note that one of Cashaa advisor Colum Rafferty has extensive experience in this area and will probably be able to pave the way for Cashaa.   
I give a 4/5 here too.  
Listing in Exchanges   
Based on their whitepaper, Cashaa will be listing their tokens on exchanges on Q4 2017. This will excite many ICO investors or should I call them flippers. They will be keen to be able to flip the CAS tokens for a quick profit. But I will advise that the true value of CAS will emerge only after they have established their relationships with banks and start operating as a money transfer service. Do not sell too early as there will be plenty of profit from this one. Look at the price rise for Omisego, the first crypto asset unicorn, and it is definitely a possibility for Cashaa to follow suit.  On Cashaa website, it is mentioned that CAS will be listed on Bittrex, LiveCoin, Bitlish, Space BTC after the token generation event but it is also stated that "we cannot influence the decision of exchange listing". This is slightly vague here.    
I give them a 3/5 here as the plan for listing on exchanges does not seems to be clear as of now.     
Team and Advisors   
This is where Cashaa shines, the team has extensive experience in the blockchain industry with both the founder and co-founder having started successful blockchain companies prior to Cashaa. The other members of the team have impressive resumes in the banking industries.    
Equally as impressive is the board of directors. We see Bernard Lietaer who is known as the Architect of the Euro and John Henry Clippinger who is from MIT. Their payment advisor Colum Rafferty also has an impressive portfolio and will be key to help the team to secure their banking relationships.    
I give Cashaa a 5/5 here.  
Overall I would give Cashaa a 4 out of 5. This is a ICO and a blockchain company to watch.   
Web Links:
Web: https://cashaa.com 
Whitepaper: https://cashaa.com/pdf/Cashaa_WP.pdf  
Bitcointalk (jaredl): https://bitcointalk.org/index.php?action=profile;u=1118743
My Eth address: 0xD79d45e37dca430712FaaD409B5377AA8d5D0Dd6