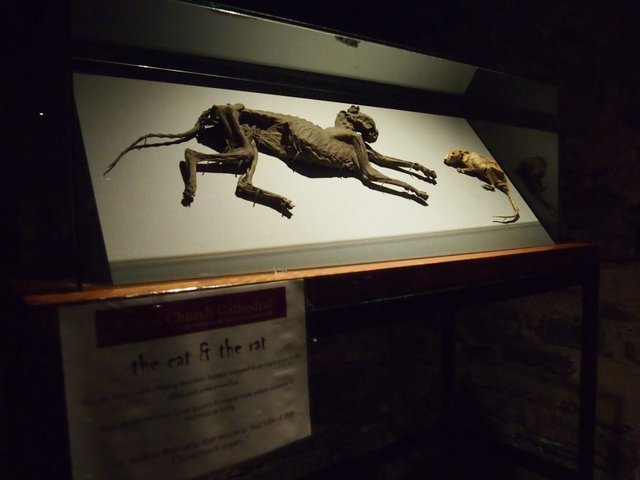 Main Christ Church Cathedral of Dublin was built in 1030, then rebuilt it and being completed, as is usually the case in those days. In general, it turned out quite decent Cathedral. Today, we are interested in it established the church organ.
When this is the musical instrument has been installed we do not know, but we know that in 1595 the organist was a certain John Fermor. We assume that the organ and organist appeared simultaneously.
And here in 1860 during a organ cleansing in one of his pipe dead cat and the rat were found. In all likelihood, during the chase, they stuck together in a tube. Thanks to the dry air of the holy church body dried up and mummified. How long they stayed there - no one knows, but it could be all of 265 years.
Now "Tom" and "Jerry" on display in the crypt along with other exhibits