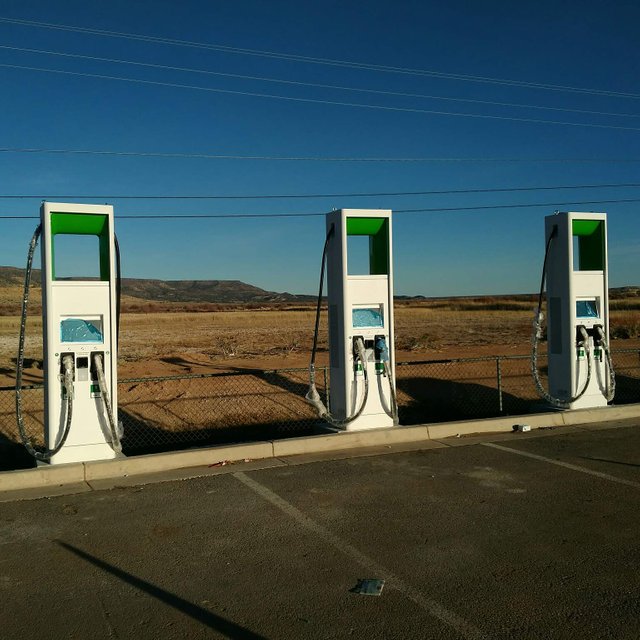 EV station installing at Walmart in tiny Grants, New Mexico.
When I see shit like this, I feel like some kid in an old Western seein' the first horseless carriage sputter through town, driven by a dude in goggles, scarf, and drivin' gloves.
Also hear a 1930s news reel presenter say, in that Mid-Atlantic accent, "Thah FEW-chah ISZ el-EKT-chrah-fied!"
Vanholio can't hardly wait for his EV van or pickup. But he's gonna have ta, poor bastard.
Posted using Partiko Android