I hear they're dishwasher safe... top rack only.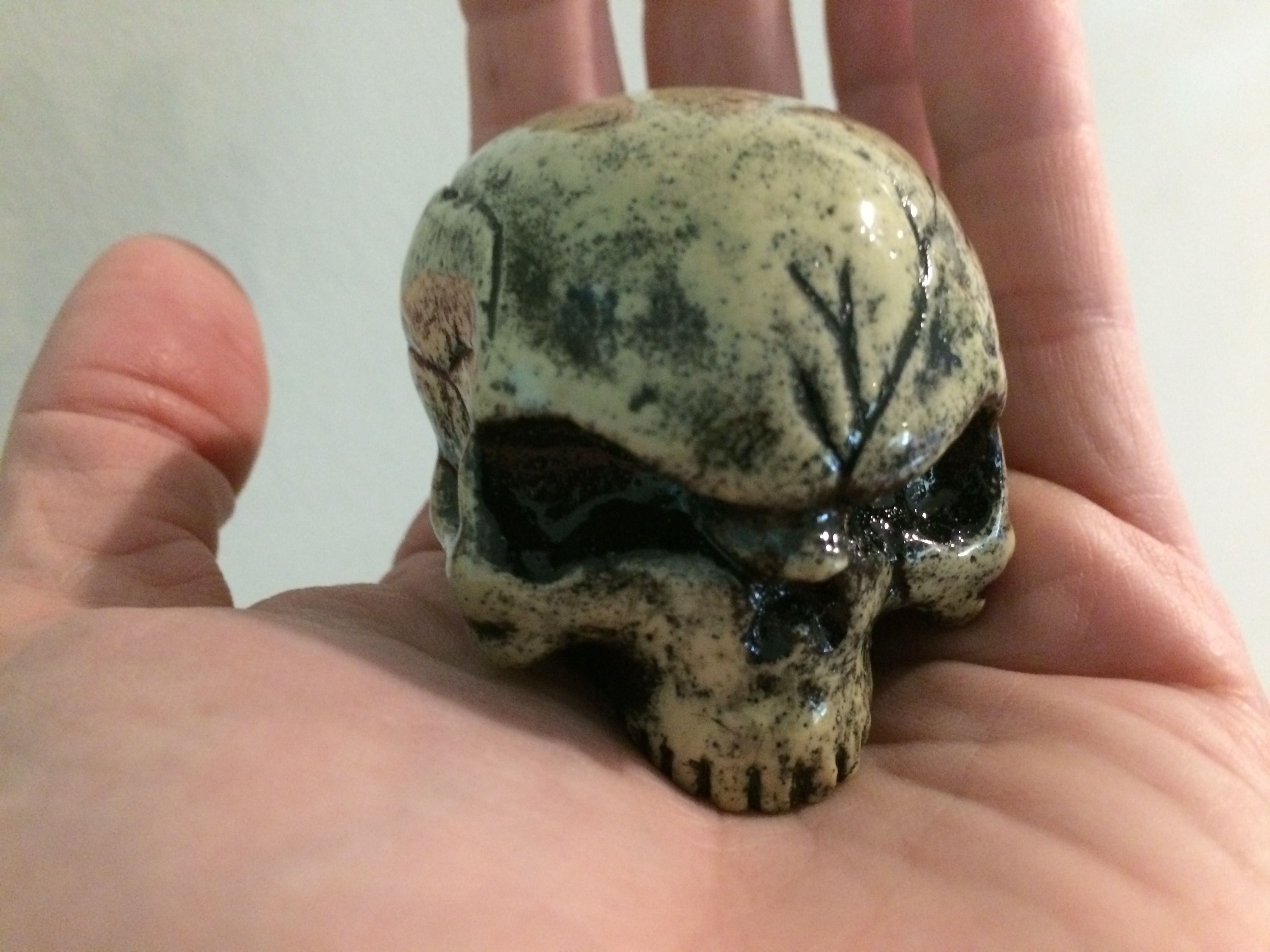 According to Wikipedia, so you know it must be true... "The Scythians are reported by Herodotus (ca.484 – ca.425 BC) and later Strabo (63/64 BC – ca.24 AD) to have drunk from the skulls of their enemies."
And here, I thought it was Conan the Barbarian who originated that quote.
Anyway, after the VW car show a couple of weeks ago, I found that my sweetie had put a few stray items into my purse for safekeeping. A skull being one of them.
Thank goodness it's not life-sized!
What is it for real? I'll send 1 Steem Dollar to the first person who submits the correct answer.
HINT: Airkooled Kustoms sells these... when we can keep them in stock. They sell out quickly.