Rolls Royce Cullinan - Most Luxurious SUV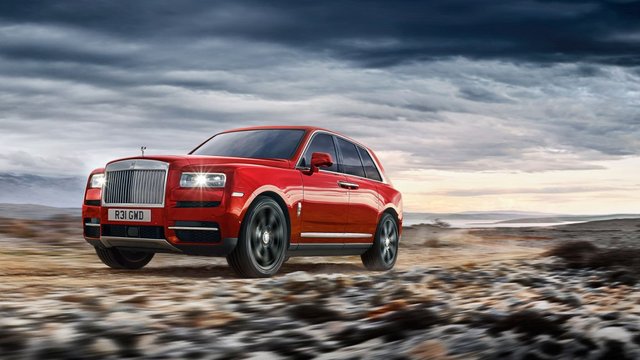 Rolls Royce recently unveiled their first ever SUV the Cullinan. The name Cullinan is inspired from the largest diamond discovered weighing 3,106.75 carats. This is the first time Rolls Royce is producing an SUV but being Rolls Royce they calls it the High Bodied Car. Rolls Royce decided to make this car because in recent years SUV market is constantly on a rise and every major manufacturers are introducing their versions of the vehicle. Bentley introduced the Bentayga a luxury SUV in 2016, Lamborghini introduced their performance SUV the Urus in 2017, the only left to introduce an SUV is Ferrari.
Coming back to the Cullinan, it is a beautiful and bold car that will surely turns a lot of heads from wherever it is cruising. It has a relatively similar look to any other Rolls Royce from the front, the large grill, the headlights and spirit of ecstasy, but its a different story on the rear. It has a new shape, new tail lights and a split open boot at the back. But its no denying that this thing clearly looks like a Rolls royce, which means this thing is gorgeous to look at.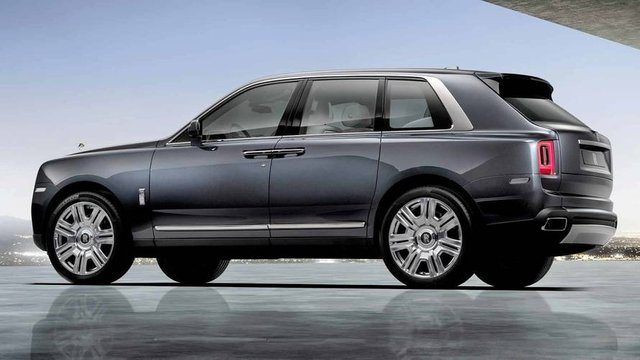 Engine:
Under the hood Cullinan has the same engine as the Phantom 8, a 6.75-litre twin turbocharged V12 Engine that produces 563 horsepower and 627 pound-feet of torque. Being a 4*4 car this an impressive number, which means this car has enough power to be driven at any harsh location like rocky mountains, desert or ice. The car sits on air suspension that can either lower or raise if you want more ground clearance. It has a off-road button for when you need to go off-roading.
Technology:
The Cullinan has all the latest and greatest car tech such as the satellite navigation, wifi hotspot, heads up display, parking sensors, 4 cameras with night vision and for the first time a touch screen infotainment display.
Interior
Being a luxury SUV from Rolls Royce, it has some of the finest interior and most luxurious interior in any car, with leather and wood. It comes with in 2 variants, one with the bench seat which can house 3 people in the back and one with 2 separate individual seats which is even more luxurious. It also has the signature Rolls Royce suicide doors means the passenger doors are rear hinged. It also has a Rolls Royce umbrella in the back doors.
Pricing:
The Cullinan will start from $325,000 and with options it can go well over $400,000.