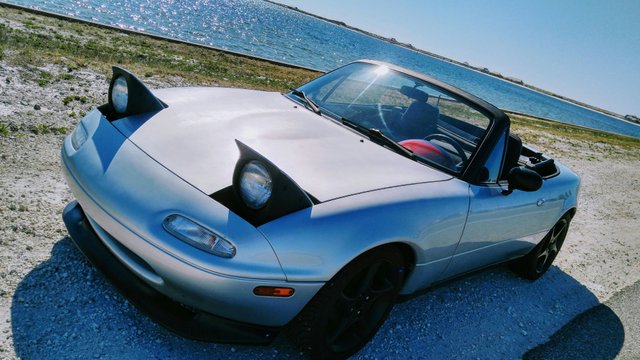 Top 6 Cars to Buy on a Budget
Based on Kelly Blue Book Values
Hello, and welcome to Gasket Case, today we will be going over 6 cars that I believe are the best to buy on a budget. Whether you just need a car to get from point A to point B or you might be buying your first car and dont have the income to afford it brand new, whatever the reason might be, the following cars can all be found on the market for less than 5,000 dollars. I hope that this list makes it easier for you to know what cars to look for.
The first car on this list at number 6 is the 2005 Toyota Camry LE. This car is not only cheap running you anywhere from 3,800 to 4,900 dollars for one with about 120k miles on it but these cars are very reliable. It's not uncommon for these cars to reach 200k miles or more! Not only that but they will save you money on the way there, the Camry will average you about 30 miles to the gallon. Which isn't bad for a car worth only 4 grand.
Next up at number 5 is the 2007 Nissan Sentra. This car is pretty similar to the last one, whereas, with only about 120k miles you can snag one of these for about 3,700 dollars. This car has a slightly larger engine than the Camry giving it about 180 HP and averaging about 33 miles per gallon. Definitely a solid car to buy on a budget!
Number 4 on our list is the 2007 Scion tC Base. This car isn't anything to special although it'll definitely get you from point A to point B getting about 28 miles to the gallon on the way there and only costing you about 3,700 dollars! Pretty good for a first car, if you ask me!
Next on on our list, at number 3 is the 2007 Honda Civic LX. The Honda Civic is a very popular car, not only because it is cheap and reliable but because it is very customizable if you choose to do so. This great project car, grocery getter, and reliable transportation will only run you about 3,800 dollars with only around 100k miles. Can't beat that!....or can you?
Car number 2 on our list is the 2004 Mazda Mazda3 i. With only about 90k miles, you could get yourself one of these for only about 3 grand! Which makes this the cheapest car on the list so far!
Last but definitely not least on our list at number 1 is the 1991 Mazda Miata. I may have a slight bias on this, because i used to own one myself, but this is my personal favorite on the list. Not only is it the cheapest car on the list at only 2,800 dollars for one with only about 110k miles. If you are looking for a fun car to go cruising in, a car with great gas mileage, or maybe you dreamed of having a head-turner, well this car checks off all those boxes! I loved driving my miata down the coast and i even used it to get groceries a couple times and believe it or not, it has a surprisingly spacious trunk!