Mazda RX7 FD magazine advert.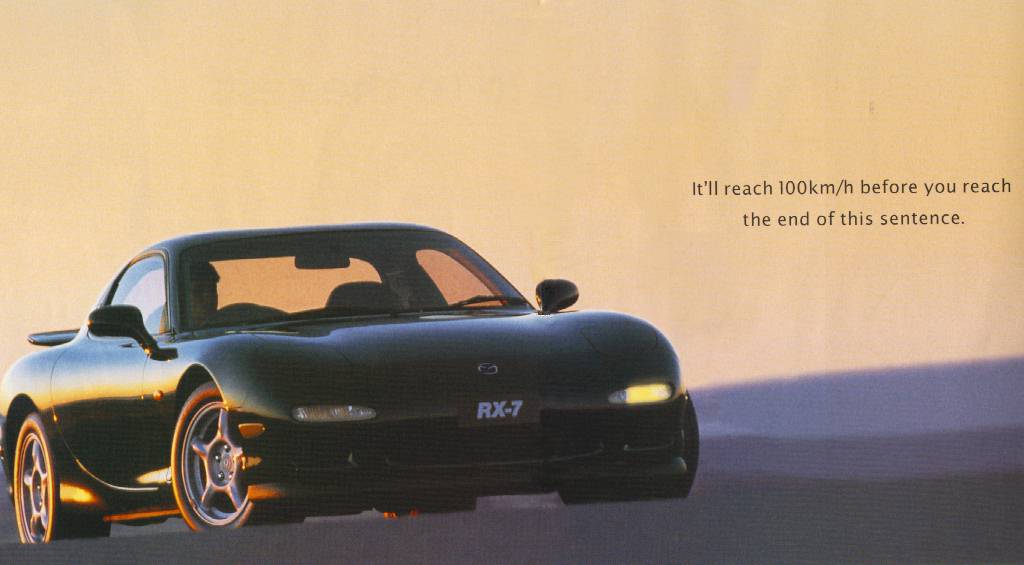 The text says it all...
This is an original newspaper or magazine printed ad for the Mazda RX7 FD3s.
Guessing from the Mazda badge logo that this is in 1997-98 as this badge design was officially adopted in 1997.
In 1998 Mazda stopped exports of the car and only sold it in Japan, the nose of the car was face-lifted with more modern sidelights and indicators. The rear wing was swapped to the more aggressive RZ wing.