Choose your weapon.. Mazda RX7 or RX8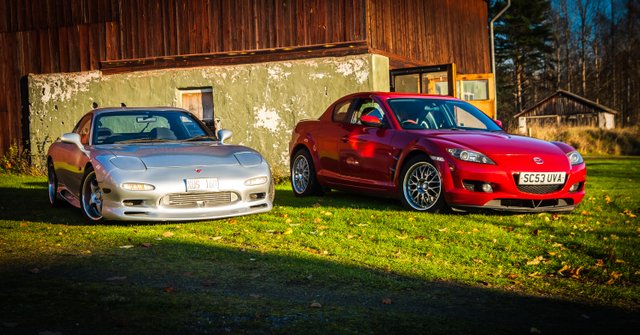 Click photo for hi resolution image
Ok, so which one would you choose?
RX7 it's quicker, makes hell of a noise, has no sound system and is like driving a rocket powered Go-Kart.

RX8 this car has excellent road manners, 4 proper adult sized seats, "suicide" rear doors (its a 4 door), a gorgeous leather interior and a Bose sound system, a computer aided driving system that assists braking and traction.
I will be making a full review and comparison coming in spring!