Hello everyone,
Today very unusual car. In my country it was sold only about two years. It's almost impossible to see it on the roads...
I had possibility to drive by it few years ago. In my opinion very pretty car ;)
Nissan Cube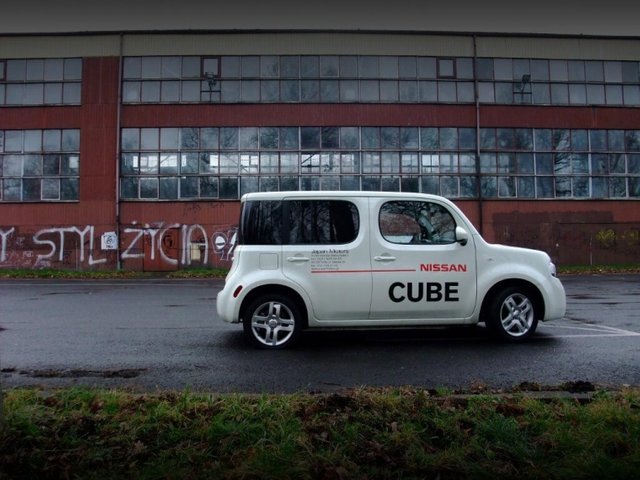 Graffiti on the picture: "Styl życia" = (eng) Lifestyle
What about your country? Can you see Nissan Cube on the road?
---
PL: Oto samochód, który w Polsce był bardzo krótko w sprzedaży i prawie niemożliwym jest zobaczenie go na ulicach - Nissan Cube.
Co ciekawe, w Polsce był dostępny tylko w jednej wersji wyposażenia i w dwóch kolorach. Patrząc na długość, to odpowiednik auta klasy B, a gabarytowo B-MPV. Ma niecałe 4 metry długości. Jego cena w 2010 roku wynosiła 69 tys zł. Ale otrzymywaliśmy już wtedy kamerę cofania, system bezkluczykowy (Keyless), automatyczną klimatyzację.
W mojej opinii małe dzieło sztuki.