Cruise control in a city car...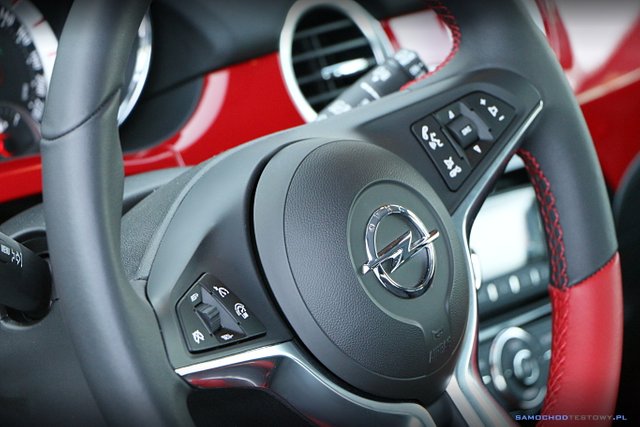 Today Opel Adam and quite ordinary buttons from cruise control. Few years ago only on big cars - today in city, small models. Of course, using it in city is uncomfortable but we have that option.
Maybe better look at more exiting parts of this Opel Adam - red finish of dashboard and red thread on driving wheel.