Will this buff out?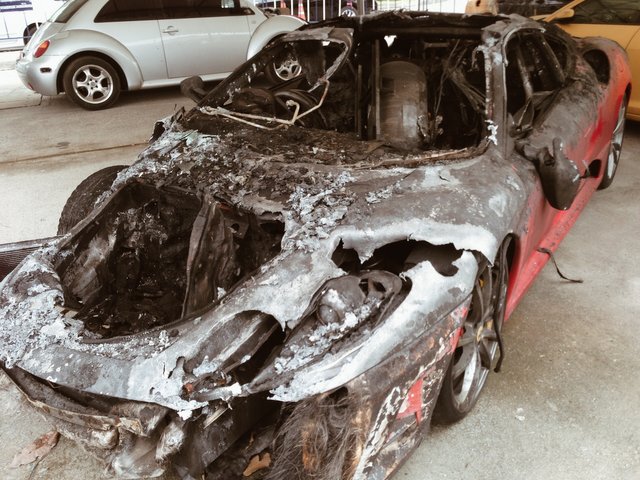 ---
Parked up cars at the customs and tax office somewhere in Bangkok. Many grey-import tax avoiding exotics were seized a few years back when these were taken. There was a story about it in the press - how they'd mysteriously caught fire on a transporter... someone didn't want anyone else to have them?
I'm not gonna speculate further! I just happened to be cruising through a part of town when I came across this lot ...
---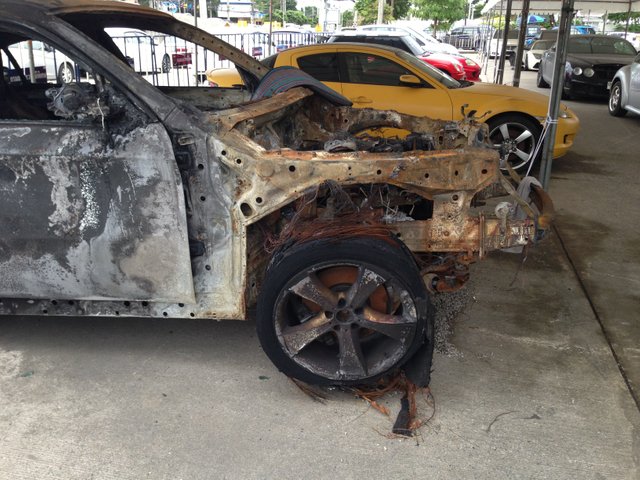 ---
Very serious damage, who knows where it will go next...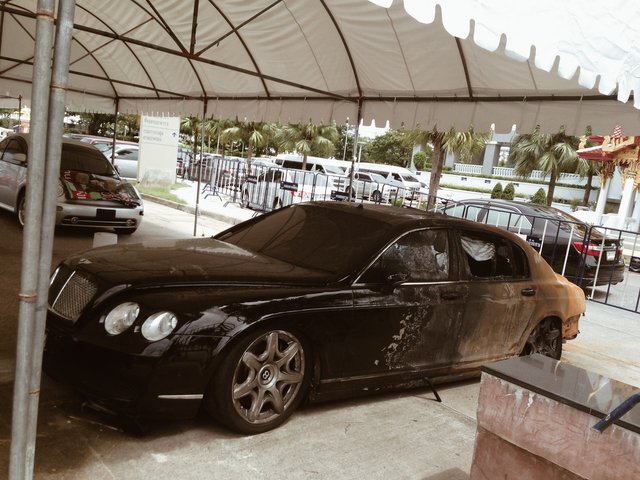 Maybe some of this Bentley was salvageable- I wonder where it is today
---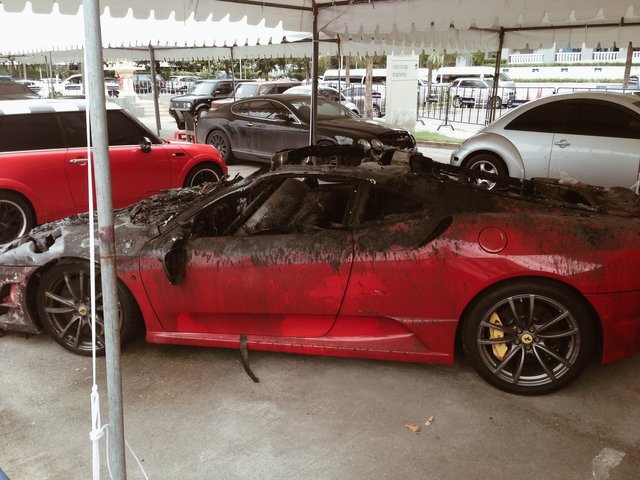 This Ferrari has seen better days. Again, I saw all these a few years back. Wonder if they are still around or got sent off somewhere to be upcycled?
---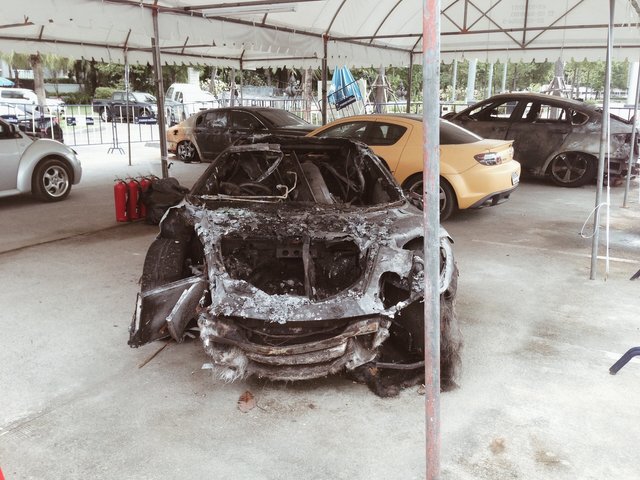 ---
I do wonder if you could make nice daybeds or garden furniture from cleaning up the naked frames of these supercars?
---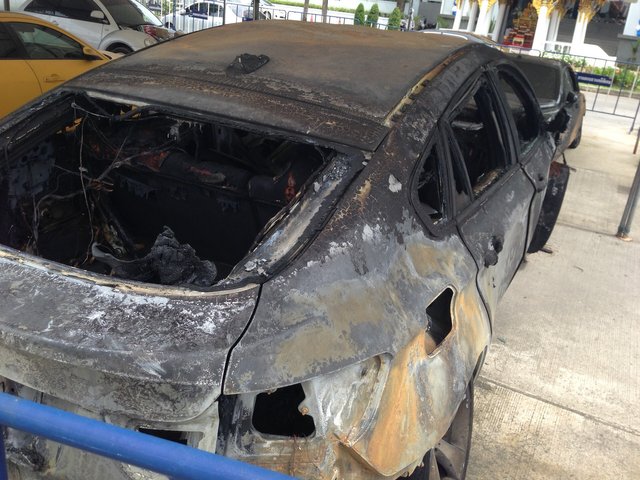 Gnarly impossible restoration or garden furniture?
---
Hope you found this interesting ... I mostly post nonsense thoughts, photos, stuff I see, beer and cars on this particular blog account ... mirrored on whalshares.io as @rosswlkr
---