When I was growing up in Australia, one of my best friends owned one of these and we spent countless hours fixing it up, modifying it and even changed the 1600 engine for a bigger 2 litre version. The result was for us at the time, a very fast little fun car that didn't cost much money. It was everything you wanted as a 17 year old lad.
---
Datsun 1600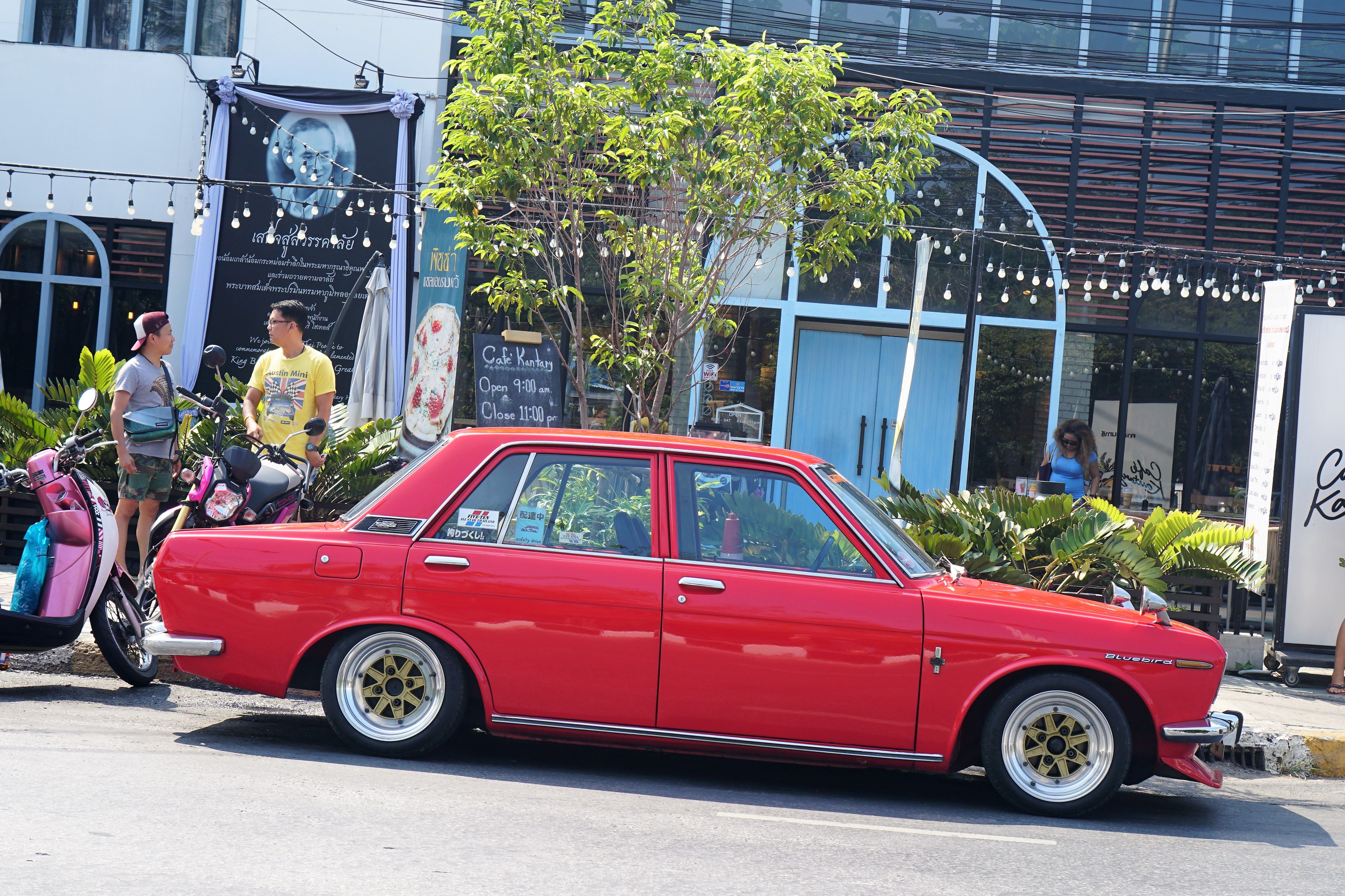 ---
In production from 1968 to 1973, the Datsun (now Nissan) 1600 has long been a favourite among car enthusiasts. Inspired by the contemporary European sedans of the time, some people referred to it as the "Poor Man's BMW." It also gathered fame for its rallying success outside of Japan, and was a popular model in The USA, Canada and Australia.
It was therefore with some glee that I spotted these 2 examples parked outside the beachside resort of Bang Saen in Thailand. For a variety of reasons, you don't often see classic cars in Thailand, and this was the first time I had seen this particular model in over a decade.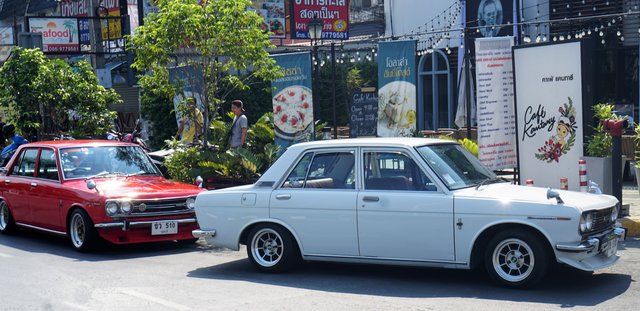 It was great chatting to the two Thai owners who were real enthusiasts and were proud to show of their workmanship. The red car in particular had undergone and extensive restoration. This included an engine out full respray and a rebuilt and detailed engine as well as re-trimmed interior. Remember these cars are nearly 50 years old, but they look immaculate.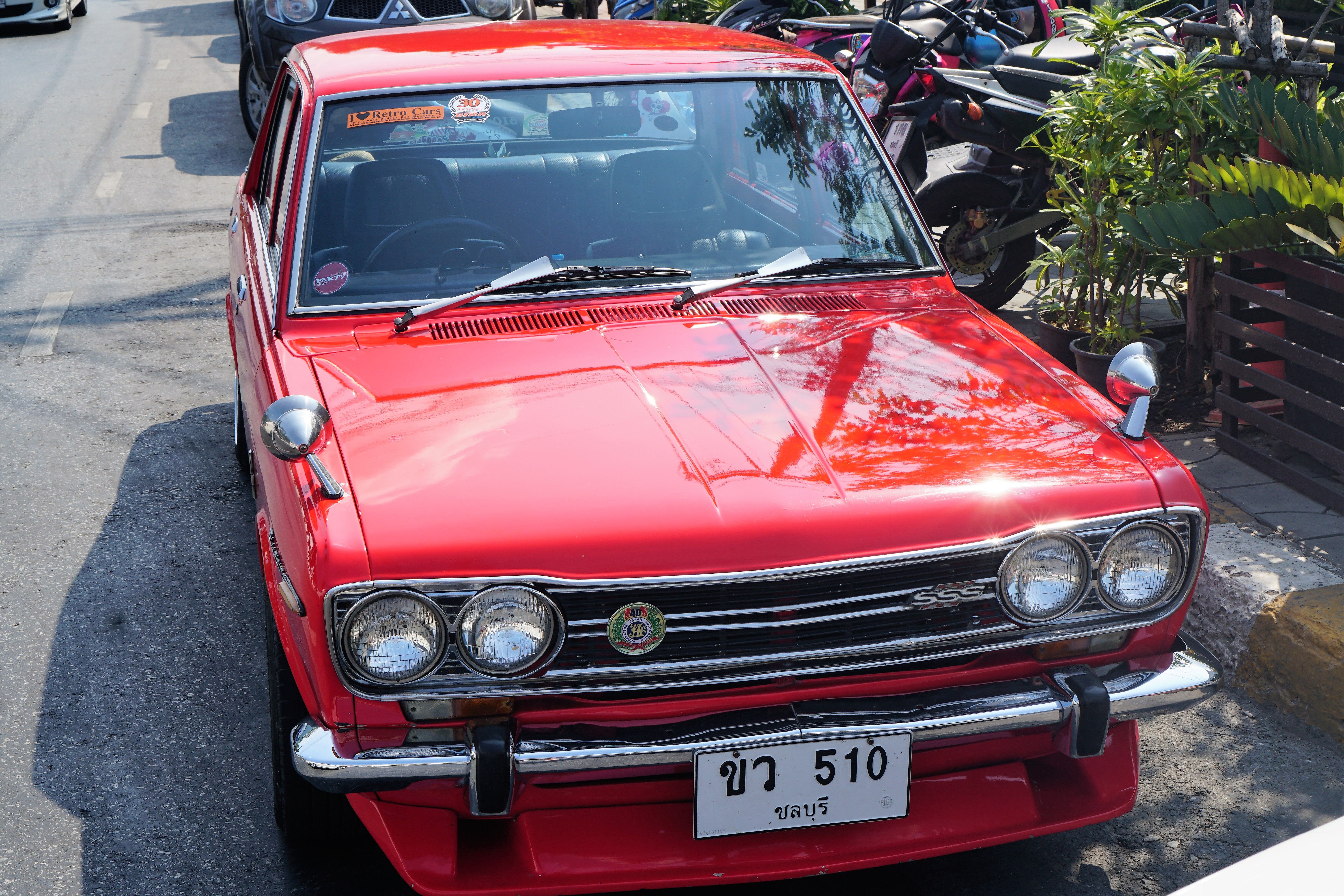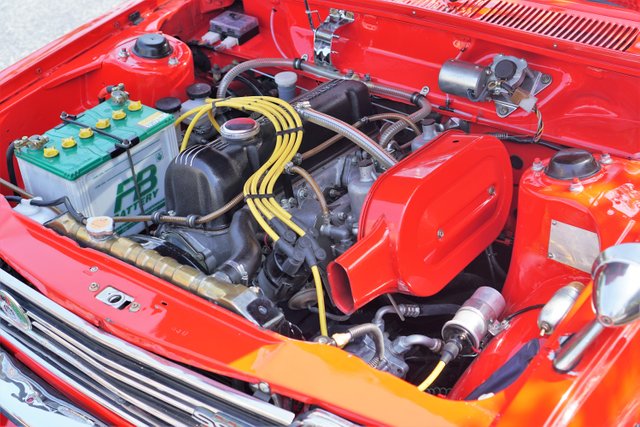 This is not cheap hobby, but I could tell for these owners it was a real labour of love, and the best thing about restoring cars, is when you are finished and you get to cruise them to your beach with your friends on the weekend and talk to other enthusiasts about your passion...Great Stuff.