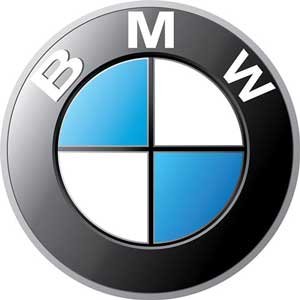 BMW AG originated with three other manufacturing companies, Rapp Motorenwerke and Bayerische Flugzeugwerke (BFw) in Bavaria, and Fahrzeugfabrik Eisenach in Thuringia. The company is now known as BMW or Bayerische Motoren Werke. Aircraft engine manufacturer Rapp Motorenwerke became Bayerische Motorenwerke in 1916. The engine manufacturer, which built proprietary industrial engines after World War I, was then bought by the owner of BFw who then merged BFw into BMW and moved the engine works onto BFw's premises. BFw's motorcycle sideline was improved upon by BMW and became an integral part of their business.BMW became an automobile manufacturer in 1929 when it purchased Fahrzeugfabrik Eisenach, which, at the time, built Austin Sevens under licence under the Dixi marque.BMW's team of engineers progressively developed their cars from small Seven-based cars into six-cylinder luxury cars and, in 1936, began production of the BMW 328 sports car. Aircraft engines, motorcycles, and automobiles would be BMW's main products until World War II. During the war, against the wishes of its director Franz Josef Popp, BMW concentrated on aircraft engine production, with motorcycles as a side line and automobile manufacture stopped altogether.After the war, BMW survived by making pots, pans, and bicycles until 1948, when it restarted motorcycle production. Meanwhile, BMW's factory in Eisenach fell in the Soviet occupation zone and the Soviets restarted production of pre-war BMW motorcycles and automobiles there. This continued until 1955, after which they concentrated on cars based on pre-war DKW designs. BMW began building cars in Bavaria in 1952 with the BMW 501 luxury saloon. Sales of their luxury saloons were too small to be profitable, so BMW supplemented this with building Isettas under licence. Slow sales of luxury cars and small profit margins from microcars caused the BMW board to consider selling the operation to Daimler-Benz. However, Herbert Quandt was convinced to purchase a controlling interest in BMW and to invest in its future.Quandt's investment, along with profits from the BMW 700, brought about the BMW New Class and BMW New Six. These new products, along with the absorption of Hans Glas GmbH, gave BMW a sure footing on which to expand. BMW grew in strength, eventually acquiring the Rover Group (most of which was later divested), and the license to build automobiles under the Rolls-Royce marque.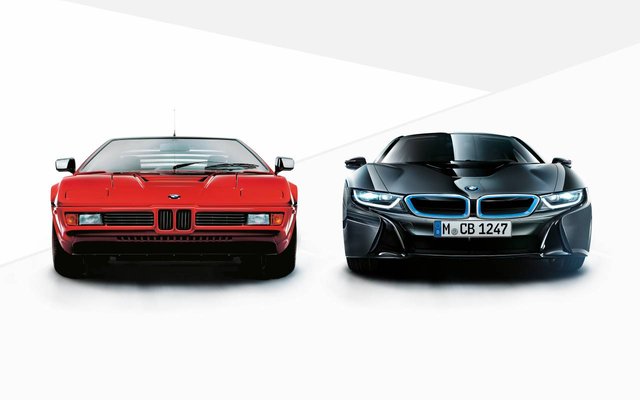 "BMW AG" is an abbreviation for the German name "Bayerische Motoren Werke Aktiengesellschaft" (German pronunciation:"Bayerische Motoren Werke" translates into English as "Bavarian Motor Works",while Aktiengesellschaft signifies it is a corporation owned by shareholders.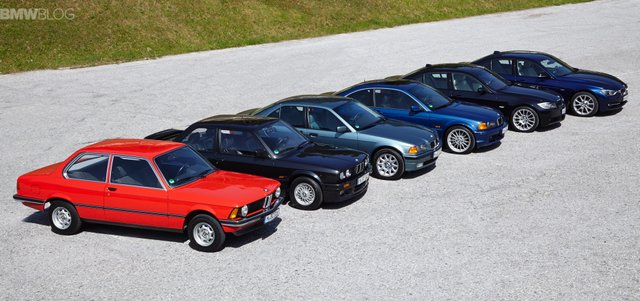 In 1913, Karl Rapp established Rapp Motorenwerke near the Oberwiesenfeld. Rapp had chosen the site because it was close to Gustav Otto Flugmaschinenfabrik, with whom he had contracts to supply his four-cylinder aircraft engines. Rapp was sub-contracted by Austro-Daimler to manufacture their V12 aircraft engines. Austro-Daimler at the time was unable to meet its own demands to build V12 Aero engines. The officer supervising aero-engine building at Austro-Daimler on behalf of the Austrian government was Franz Josef Popp. When it was decided to produce Austro-Daimler engines at Rapp Motorenwerke, Popp was delegated to Munich from Vienna to supervise engine quality.Popp did not restrict himself to the role of observer, becoming actively involved in the overall management of the company. On 7 March 1916, Rapp Motorenwerke became Bayerische Motoren Werke GmbH. 
For the small BMW business, the large orders received from the Reichswehr for the BMW IIIa engine were overwhelming. Under Karl Rapp, only a small number of engines had been produced and the manufacturing facilities were not in any way adequate to handle the mass production now required. Not only did BMW lack suitable machine tools but, to a very large degree, skilled manpower as well. However, the most serious drawback was in the small and aging workshops. Nevertheless, under the state-controlled war economy, officials in the relevant ministries were able to give BMW extensive practical support. So in a short time BMW got the skilled workers and machinery it needed. In addition, the Munich company received a high level of financial assistance, which enabled it to build a completely new factory from the ground up, in the immediate vicinity of the old workshops. Due to the share capital being too small, both the building of the new plant and the working capital needed for materials and wages had to be financed with external funds, i.e. bank loans or state assistance. The war ministries of Bavariaand Prussia (then both separate kingdoms within the Kaiser's Empire) did not, however, wish to go on supporting BMW with loans and guarantees, and therefore urged the flotation of a public limited company.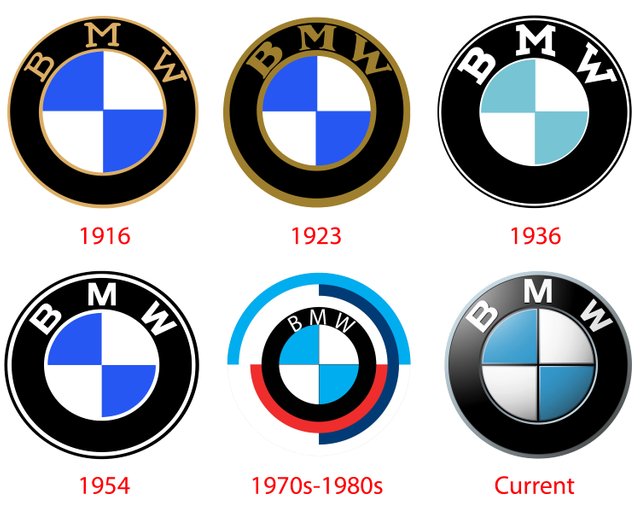 1916—1923: Aircraft engine production
BMW's origins can be traced back to three separate German companies: Rapp Motorenwerke, Bayerische Flugzeugwerke and Automobilwerk Eisenach. The history of the name itself begins with Rapp Motorenwerke, an aircraft engine manufacturer. In April 1917, following the departure of the founder Karl Friedrich Rapp, the company was renamed Bayerische Motoren Werke (BMW).(p11). BMW's first product was the BMW IIIa aircraft engine. The IIIa engine was known for good fuel economy and high-altitude performance. The resulting orders for IIIa engines from the German military caused rapid expansion for BMW.After the end of World War I in 1918, BMW was forced to cease aircraft-engine production by the terms of the Versailles Armistice Treaty.To maintain in business, BMW produced farm equipment, household items and railway brakes. In 1922, former major shareholder Camillo Castiglioni purchased the rights to the name BMW, which led to the company descended from Rapp Motorenwerke being renamed Süddeutsche Bremse AG (known today as Knorr-Bremse). Castiglioni was also an investor in another aircraft company, called "Bayerische Flugzeugwerke", which he renamed BMW. The disused factory of Bayerische Flugzeugwerke was re-opened to produce engines for busses, trucks, farm equipment and pumps, under the brand name BMW. BMW's corporate history considers the founding date of Bayerische Flugzeugwerke (7 March 1916) to be the birth of the company.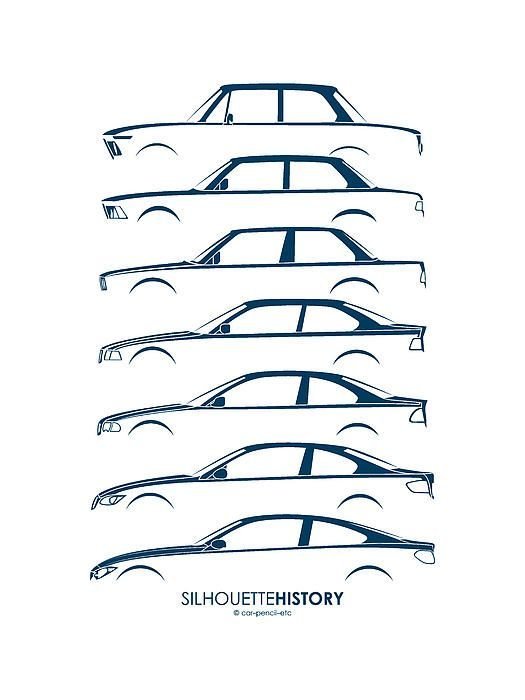 2006—present
Chief designer Chris Bangle announced his departure from BMW in February 2009, after serving on the design team for nearly seventeen years.He was replaced by Adrian van Hooydonk, Bangle's former right-hand man. Bangle was known for his radical designs such as the 2002 7 Series and the 2002 Z4. In July 2007, the production rights for Husqvarna Motorcycles was purchased by BMW for a reported 93 million euros. BMW Motorrad plans to continue operating Husqvarna Motorcycles as a separate enterprise. All development, sales and production activities, as well as the current workforce, have remained in place at its present location at Varese.In June 2012, BMW was listed as the #1 most reputable company in the world by Forbes.com.Rankings are based upon aspects such as "people's willingness to buy, recommend, work for, and invest in a company is driven 60% by their perceptions of the company and only 40% by their perceptions of their products."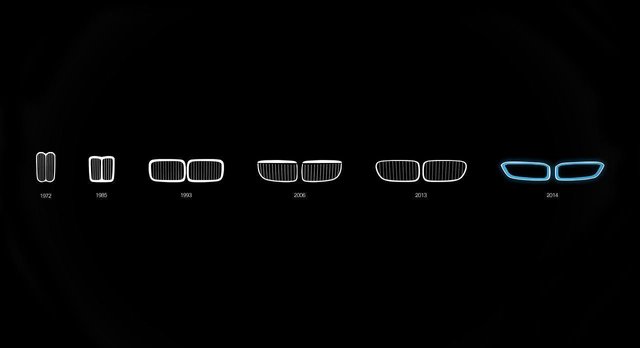 Simply upvote and FOLLOW @atikulislam