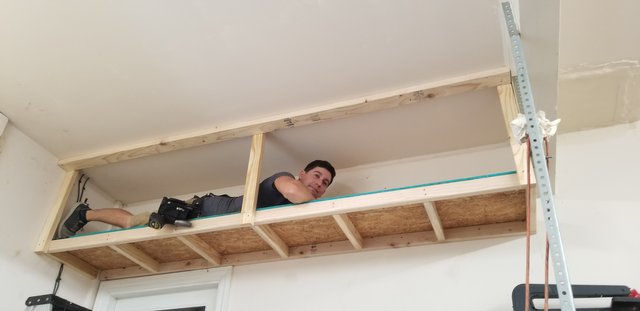 A client of mine @solominer wanted to have more storage in his garage. With his ever increasing projects he is finding himself without room to work on stuff. So he hired me to build some custom storage racks out of wood from our local hardware store. The plan is to use up space otherwise unoccupied, at the same time to build these storage racks without getting in his way.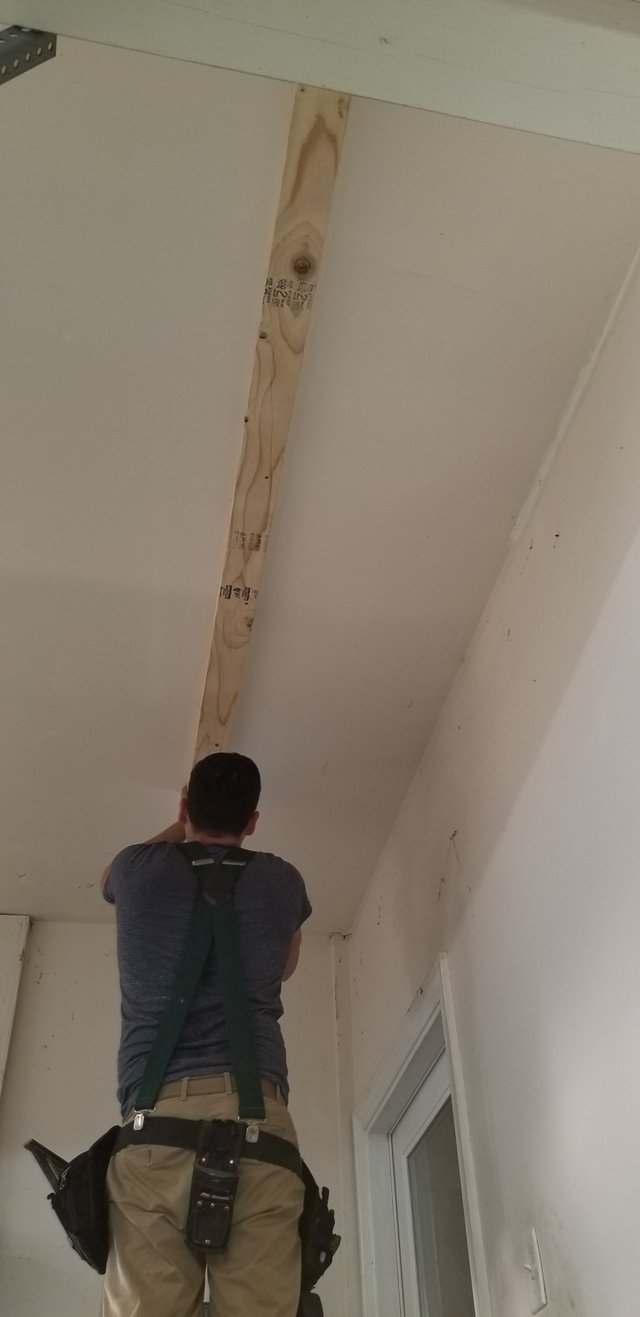 Luckily he has a high ceiling in his garage and has room to build some racks without risk of bumping his head. Hes pretty tall so its something I need to keep in mind while bulding these.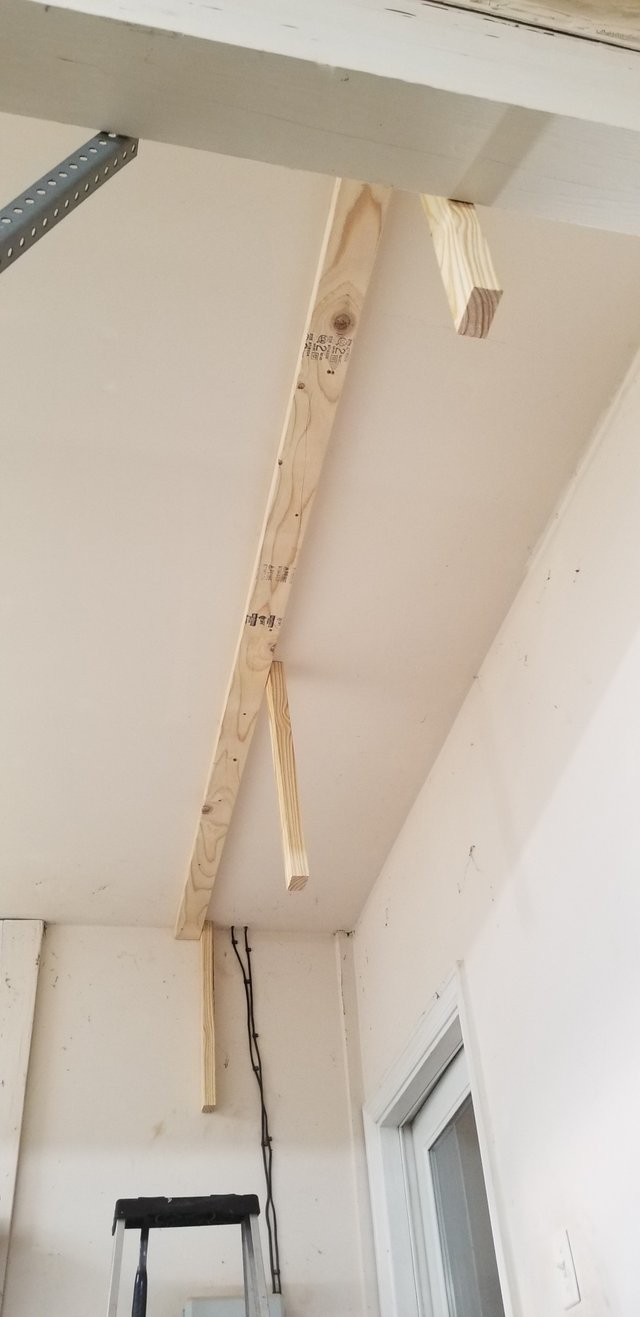 First I start off with securing a 2x3 to the ceiling for our horizontal supports, studs were marked and we also used a chalk line to make a point of reference. Once secured we moved onto our vertical supports.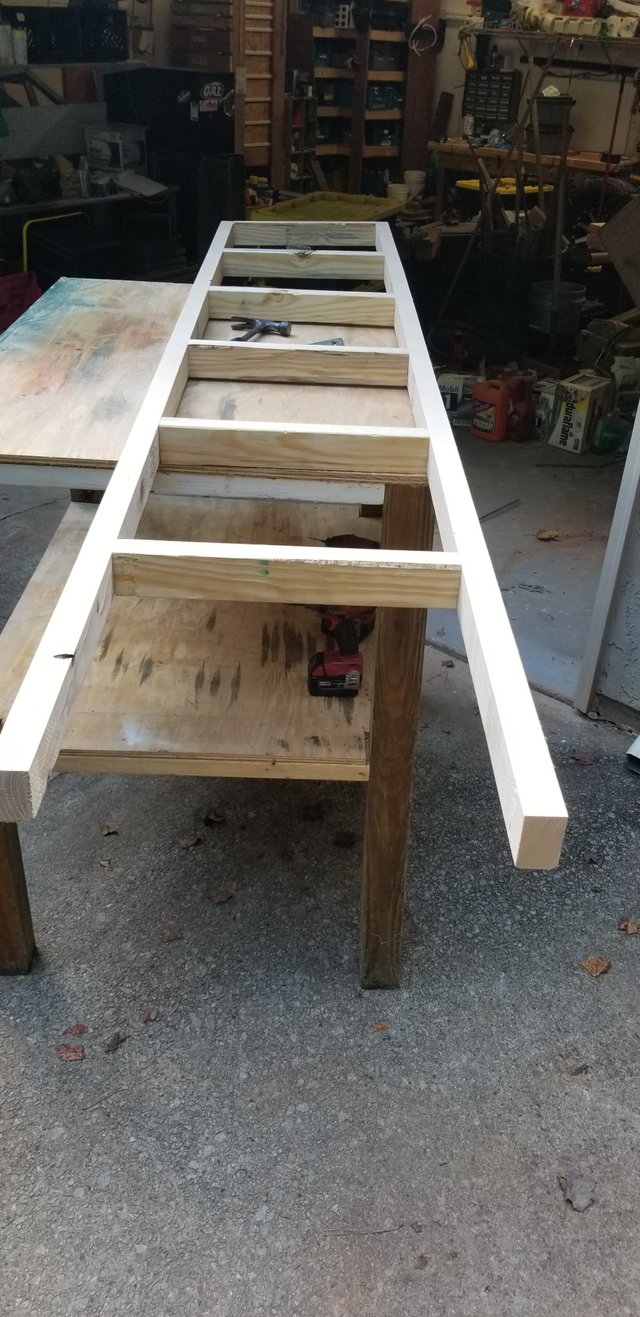 I then screwed in 2x3s vertically so we will have a structure to attach the rack frame to. Its coming together though at this point it just looks like a bunch of lumber attached to the ceiling.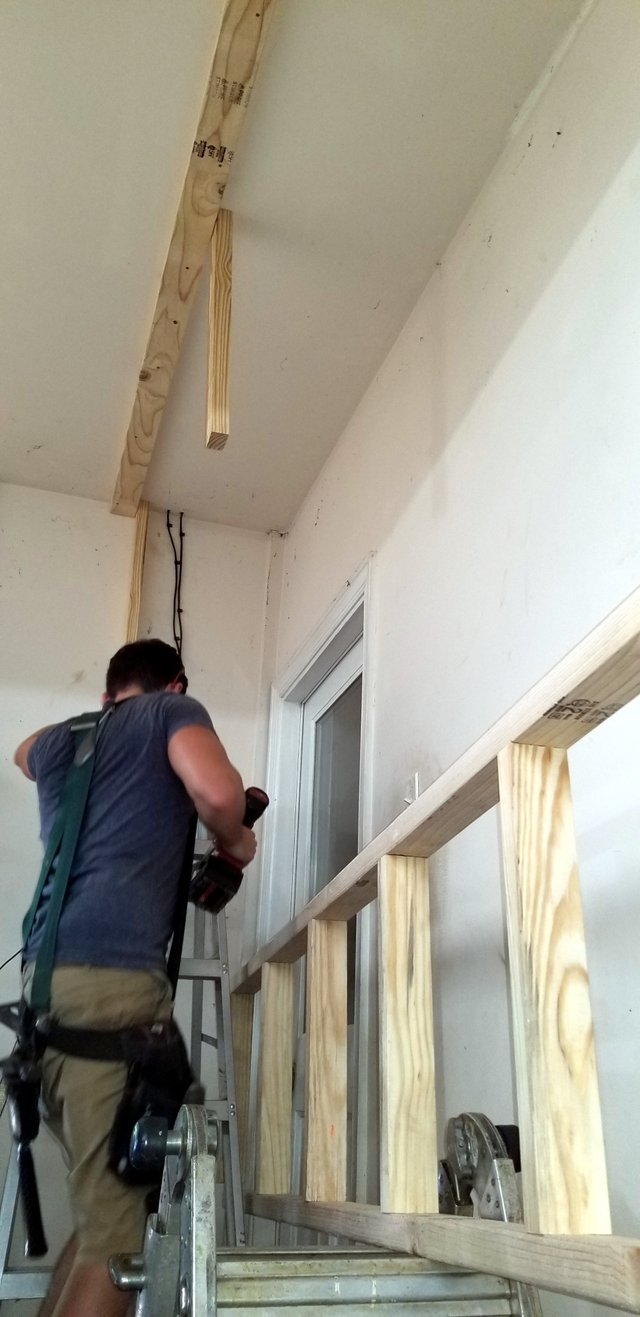 I build the frame for where the flooring of the rack will be mounted. I built this like a deck, so its very strong and can hold my 150 lbs no problem. So his boxes should be fine as well.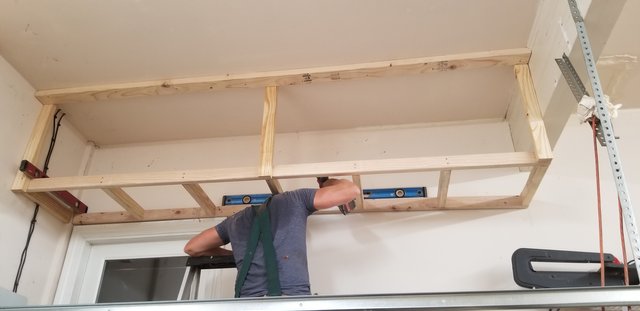 Once the frame is build we raise it up to the ceiling together and I screw in 3 inch construction screws to hold it together. I add many screws along the way.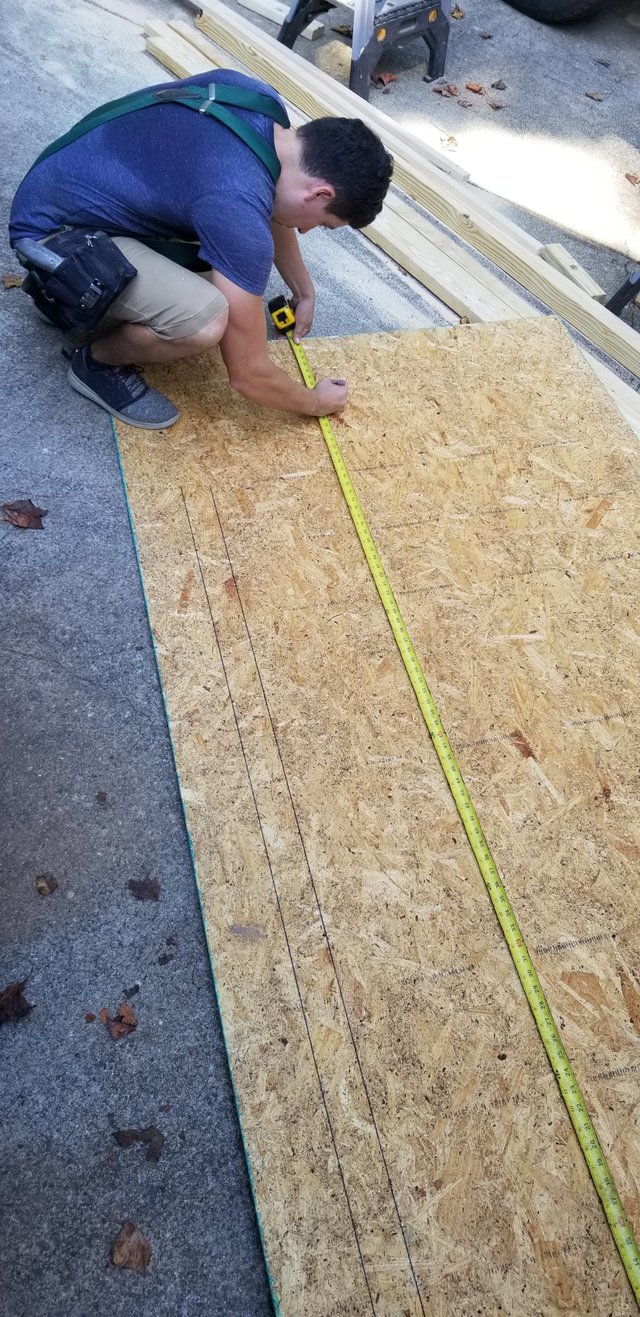 Next we build the flooring that will sit in the frame. So smaller items can be stored up there as well.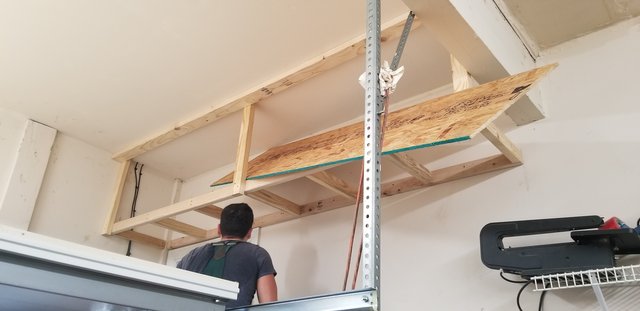 Well.. it seems the board is too big, does not quite fit in there. No worries, we cut it in half and got it to work.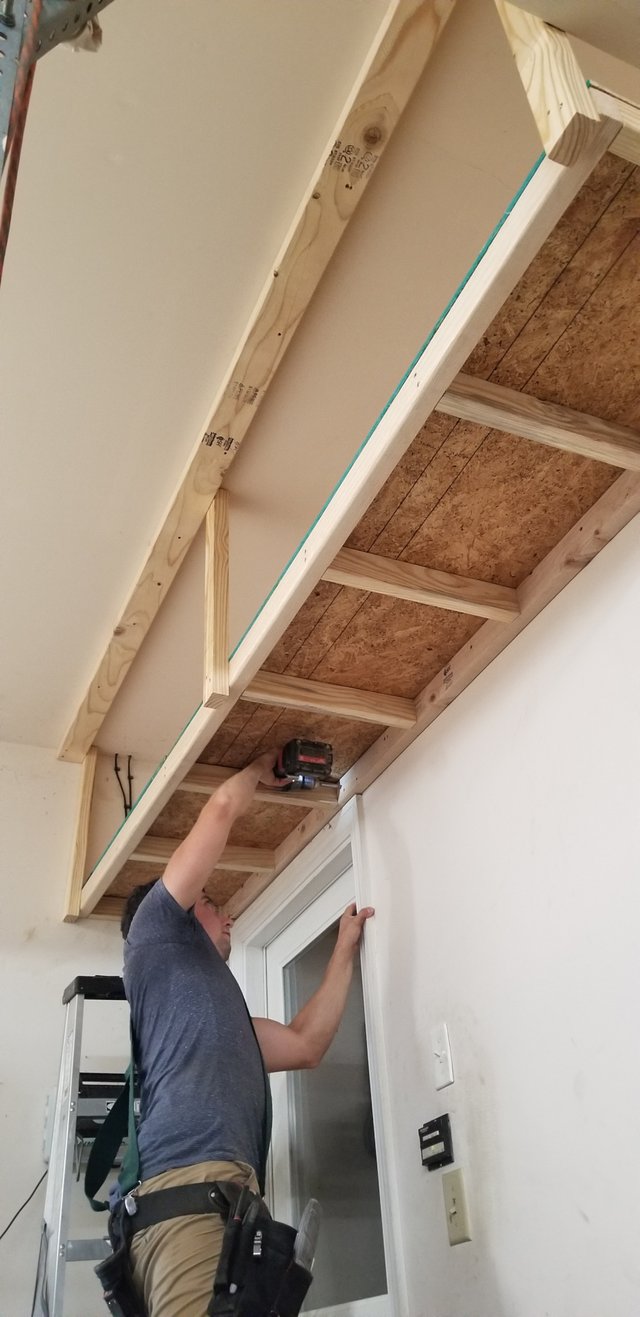 Once halved it fit in there pretty snug. We may nail it down or just let the boxes hold down the plywood, its in there pretty tight.
The project went pretty smooth, we are planning on expanding these racks to go around his garage, so more project pictures are coming up in future posts.