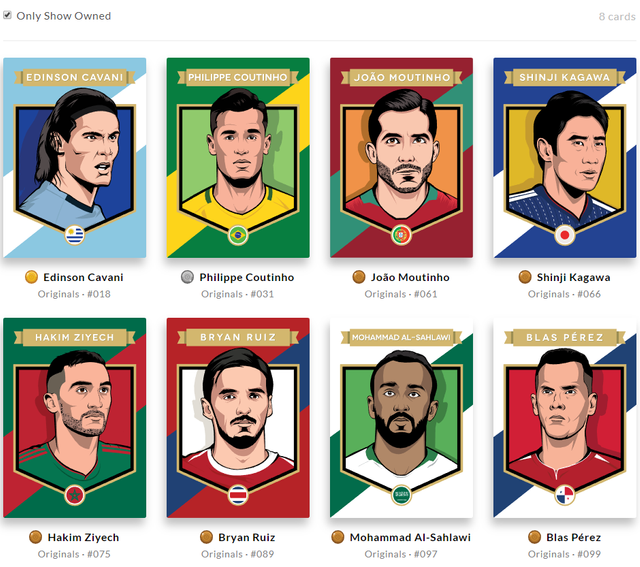 My two sets of CryptoStrikers cards...
It's a big week for card games on the blockchain, with Steem Monsters collecting thousands of Steem and now CryptoStrikers being released!
CryptoStrikers is like baseball cards, but blockchain, and soccer/football players. Cards are available now for .025/pack, which includes four cards.
There are also some quite robust trading platforms already available, such as OpenSea, and cards are already listed for sale and trade.
Here's my favorite feature so far: trading. Here are some pics about how it goes down: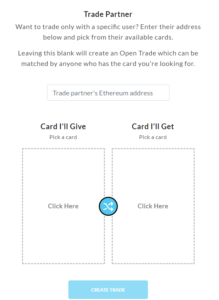 First, I pick the card I want to give.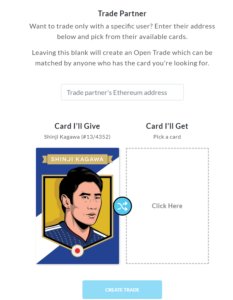 Next, I select the card I'd like to get in return.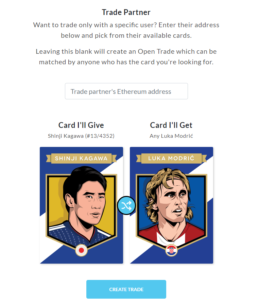 Finally, I click "Create Trade" and then sign it in Metamask.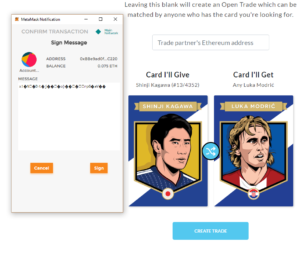 You can trade this with my by clicking the link here (or the picture itself) if you have MetaMask and Luka Modric.
And now, an affiliate link
If this is something you're into, you can click my affiliate link before you buy it, and I'll get a free card. But I'll admit: at .025 ETH, they're a bit expensive. I love the idea, and putting collectibles like sports cards on the blockchain is brilliant, but I wonder if the price is a bit steep. It's about $13/pack of four, whereas Steem Monsters is only $2/pack of five. I found it much easier to spend $10 on five packs than $13 on one, but YMMV...especially if you're a big football fan.
And regardless if you're going to buy, do go check it out...your next side hustle (or big break) might be in designing a product similar to this!
-Jeff
---
Posted from my blog with SteemPress : http://steemmaker.com/cryptostrikers-a-collectible-card-series-on-ethereum/
---