Volkswagen lifted the veil slightly about Touareg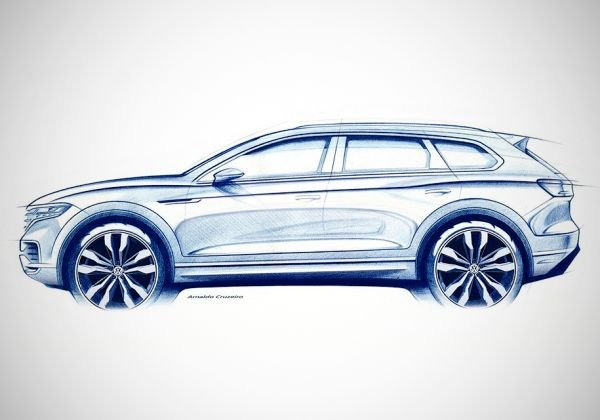 The premiere of the SUV will be on March 23 in Beijing
The company Volkswagen revealed the first official image of the third generation of its Touareg SUV. The manufacturer said the date of the premiere model - March 23 during the motor show in Beijing.
The new VW Touareg will repeat almost entirely conceptual model T-Prime, which debuted in the spring of 2016 again at the exhibition in Beijing. At the core of the SUV is modular platfolma MLB Evo, which is used for the Audi Q7, Bentley Bentayga and Lamborghini Urus.
Expected range of engine models consist of a gasoline engine with volume 2.0 and 3.0 liters and 3.0-liter diesel. There will also be a hybrid modification to be presented later this year.
It is also known that the new Volkswagen Touareg will get a chassis with swiveling rear wheels and air suspension. Sales of the model will start in the summer.
Source: www.automedia.investor.bg
Picture source: https://pixabay.com