Tata introduced SUV based on Land Rover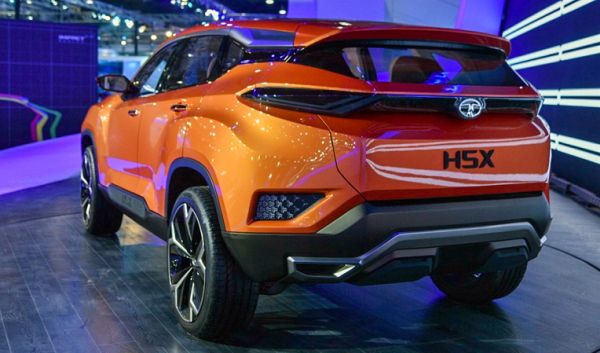 The Indians are ready with a completely new hatchback
Tata is the second largest manufacturer in India after it sold 170,000 cars in the domestic market in 2017 against 220,000 to the big competitor Mahindra. However, Tata's ambitions are to climb to the top and at the Delhi Motor Show, the manufacturer has shown how this should be done.
Interestingly, the company did not present series models but concepts that demonstrate the transition to a new level of design and technology. The Tata H5X crossover and the Tata 45X hatchback are the first cars of the brand in the new designer Impact Design 2.0. He stakes on multiple horizontal lines and two-story LED optics.
The base of the Tata H5X, which is 4600 mm in length, is the Land Rover Discovery Sport platform with a transverse engine. This is the first time Indians use the technology of the British manufacturer they have been holding for 10 years. However, this only applies to the platform, as the Ingenium engine is not fitted under the H5X, and the 2.0-liter Fiat Multijet II Turbo Diesel, which develops 140 or 170 hp.
The company is clear that the serial model will repeat the concept of more than 80%. Customers will be able to choose between 5 or 7-seat versions as well as a front-wheel drive and a four-wheel drive system. Start of sales is planned for the beginning of 2019.
In turn, the Tata 45X hatchback will be available in the summer of 2019, and the model will compete with the Suzuki Baleno and the Hyundai Elite i20. The length of the vehicle will be about 4 meters, based on the modular AMP platform (Advanced Modular Platform), which can be used for both hybrid and electric drive.
Initially, the hatch will be available with a 1.2-liter gasoline engine and 1.5-liter turbo diesel. A pre-selective robotic gearbox with two clutches is provided for the model.
Source: www.automedia.investor.bg
Picture source: https://pixabay.com