A Japanese supercar broke the acceleration record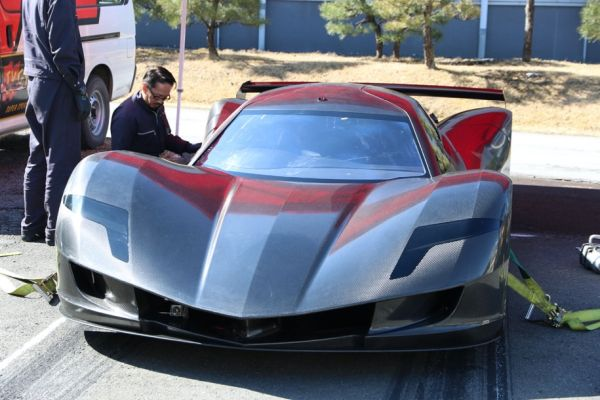 The electric Aspark Owl picked up 100 km / h from the spot for 1.9 seconds
Japan's Aspark's Owl Hyperclear, which claims to be the world's fastest serial car, managed to develop 100 km / h from a spot for 1,921 seconds. It happened on a polygon in Tottigi prefecture, coined by Cliccar.
In this way, Owl improved the performance of Nurburgring's fastest car - the 1360 hp electric Nio EP. (2.7 seconds) and the 850 hp. Dodge Challenger SRT Demon (2.3 seconds).
Work on creating Owl started in 2014, with several former employees of an advertising agency taking over the project. The premiere of the prototype took place during the autosalon in Frankfurt in the autumn of last year.
The main feature of the Japanese car, shown in Germany, was its height - only 99 cm. It is powered by two electric motors with a total power of 435 hp. and 764 Nm. Test prototype, however, is much more powerful as it develops over 1000 hp. The weight of the car is 850 kg, and the motors are not only charged by batteries, but also by superconcentrators that help acceleration.
Apark will release only 50 units from its hypercora. The cost of each is $ 465,000.
Source: www.automedia.investor.bg
Picture source: https://pixabay.com