This is the fastest serial Lotus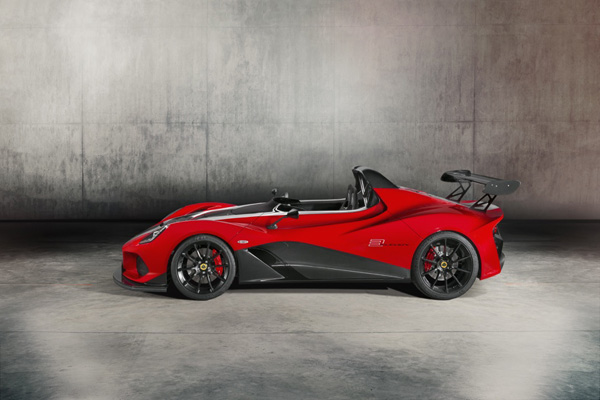 From the 3-Eleven 430 series, only 20 units will be produced
The new models in the range of the British car maker Lotus will begin to appear in 2020, this is reflected in the plan funded by the new owner Geely. By then, Lotus will be launching special versions and limited series of up-to-date models. And the British do it with envied persistence.
Now comes a limited version of the 3-Eleven, which is named 430. This is the fastest serial model in the history of Lotus, which has permission to travel on public roads and the production series will be only 20 cars. The car is powered by a 3.5-liter 6-cylinder engine with a mechanical compressor that powers 436 horsepower and its maximum torque is 440 Nm. Transmission is a 6-speed mechanical.
The maximum speed of 3-Eleven 430 is 290 km / h and the acceleration from 0 to 100 km / h takes 3.2 seconds, which is 0.2 seconds better than the "ordinary" 3-Eleven with a horsepower of 416 horsepower forces. In addition to the increase in power, the new car has also received more aggressive aerodynamics - a fixed rear wing, splitter, spoiler at the bottom of the front and diffuser, with a total force of 265 kg at maximum speed.
Apart from this, each 430 will be available with a Torsen self-locking differential, adjustable Ohlins shock absorbers, adjustable front and rear stabilizers, a 6-mode ladder control system and so on.
The price of 430, which can be used in urban traffic but is designed for the track, is £ 102,000, and it is likely that its circulation will be sold out for hours.
Source: www.automedia.investor.bg
Picture source: https://pixabay.com