Ferrari LaFerrari
| Price NEW | $1,555,582 |
| --- | --- |
| Price USED | $2,985,282 |
| Power | 800 Hp |
| Top speed | 351kmh / 218mph |
| Acceleration 0-100 | 2.7 |
| Engine | 6.3l V12 |
| Weight | 1350 |
| Hp/Weight | 592 hp/tonne |
| Avg Fuel Consumption | 16.8 l/100 km |
price used is the lowest price of this vehicle available on www.mobile.de
Interesting facts:
LaFerrari is the first mild hybrid ever produced by Ferrari and it is also the most powerful production car by Ferrari and surprisingly the most fuel efficient among the Ferrari's production series.

Ferrari states that the car has a top speed exceeding 350 km/h (217 mph), and that it is capable of reaching 100 km/h (62 mph) in under three seconds, 200 km/h (124 mph) in under seven seconds, and a speed of 300 km/h (186 mph) in 15 seconds. Ferrari also claim that the car has lapped its Fiorano Test Circuit in under 1 minute and 20 seconds which is faster than any other road-legal car Ferrari has ever produced.

Unlike conventional hybrid vehicles, in which either the electric motor or the internal combustion engine is running, the KERS system adds extra power to the combustion engine's output level for a total of 963 PS (708 kW; 950 bhp) and the total torque generated by the V12 ICE together with the electric motor being over 900 Nm (664 lb-ft). Ferrari claims CO2 emissions of 330 g/km.
---
Video:
Good old TOP GEAR review! :)

POV:
Exterior photos: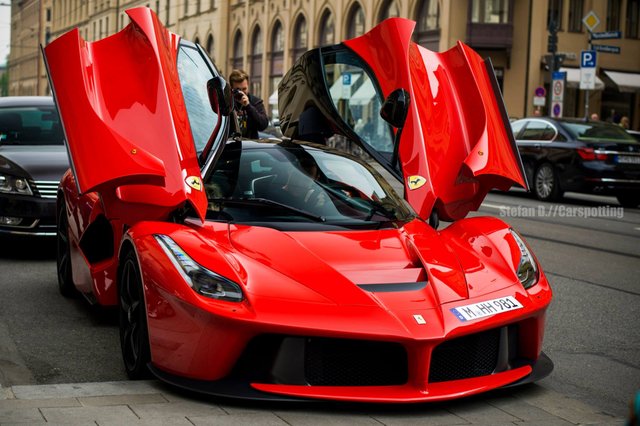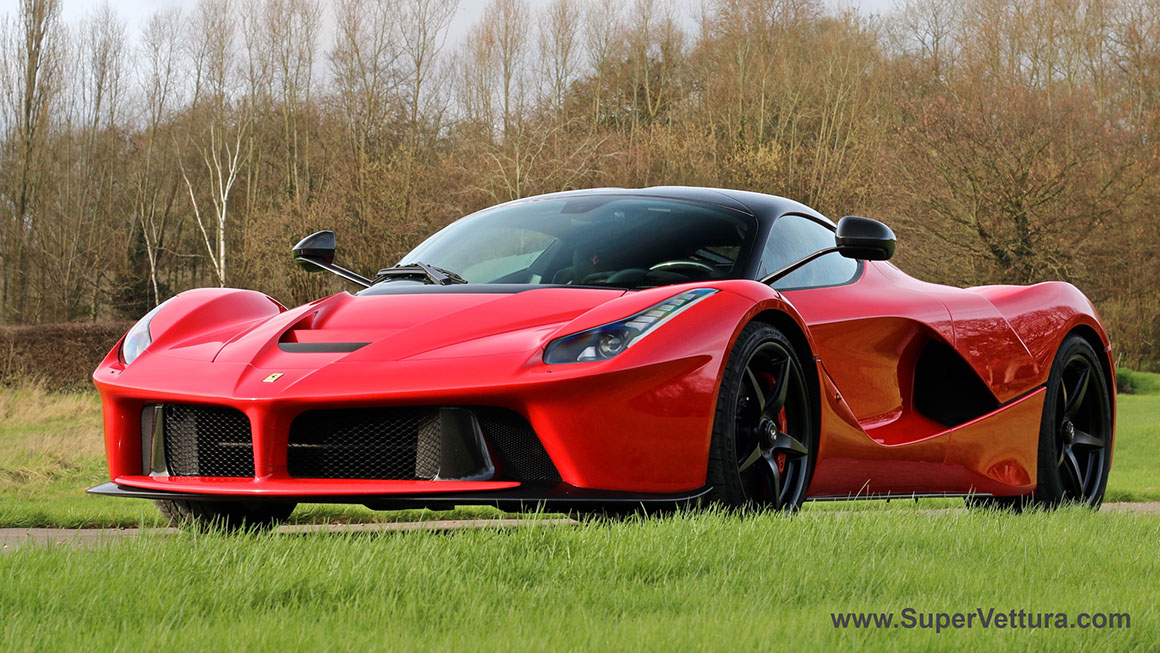 (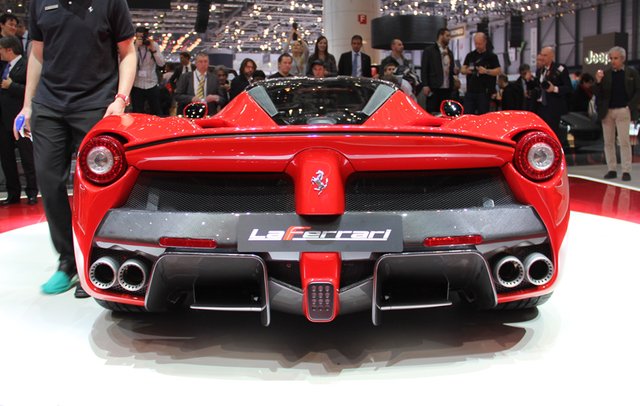 )(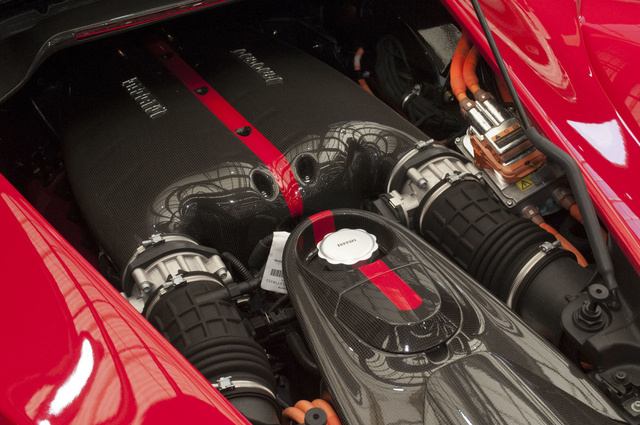 )
Interior photos: