Installing Hood Damper on my Toyota Prius+ 100%
Toyota almost never puts on its cars a hood dumper. And I can not live without them.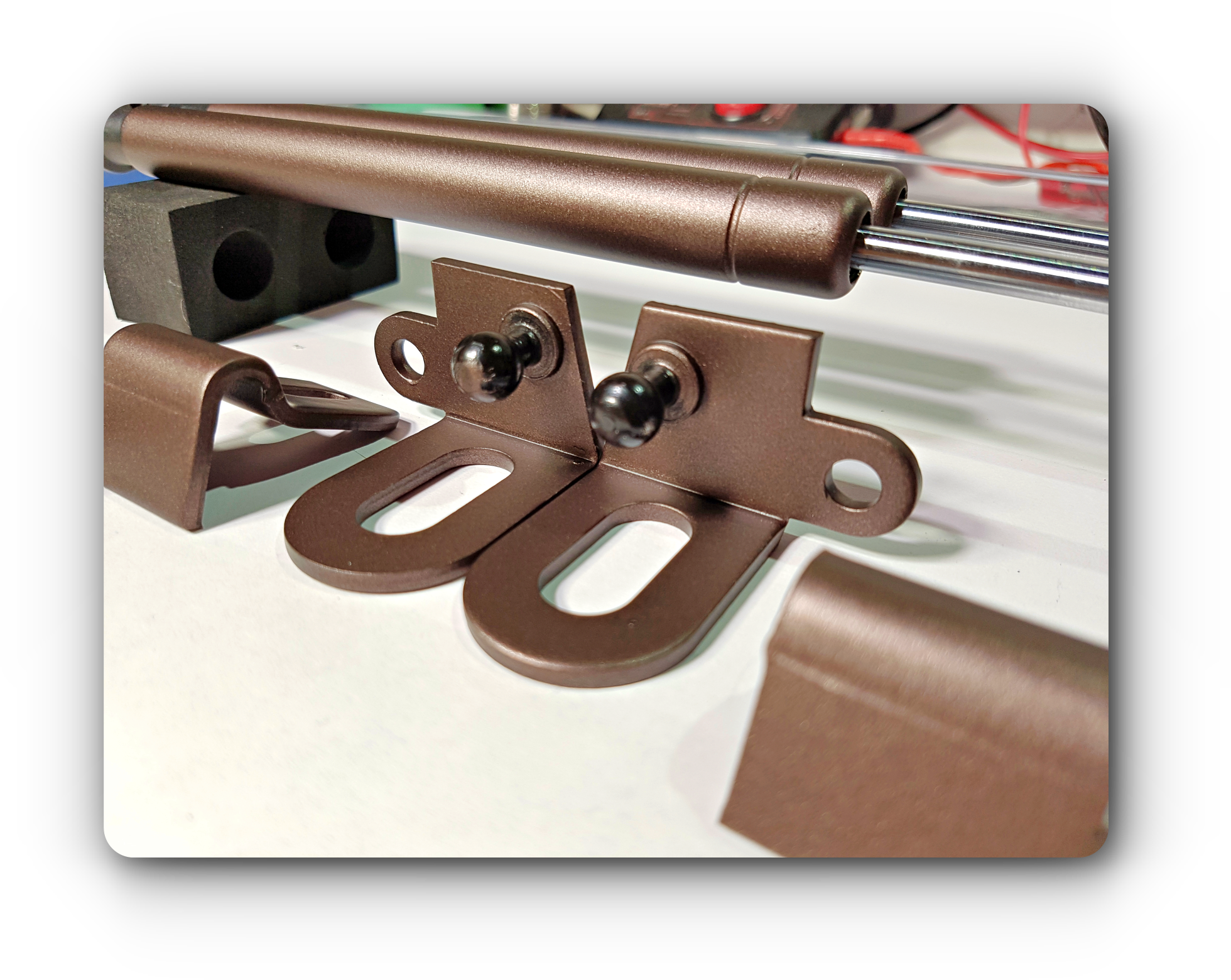 I bought a set for installation. Before installing, I painted all the black surfaces.
In the original, the set looked like this: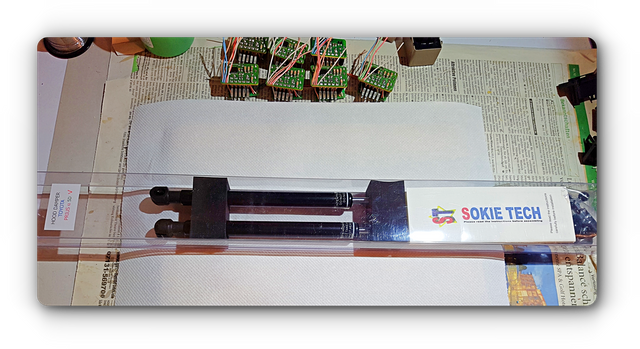 Painted in the four layers. Lacquer in two layers.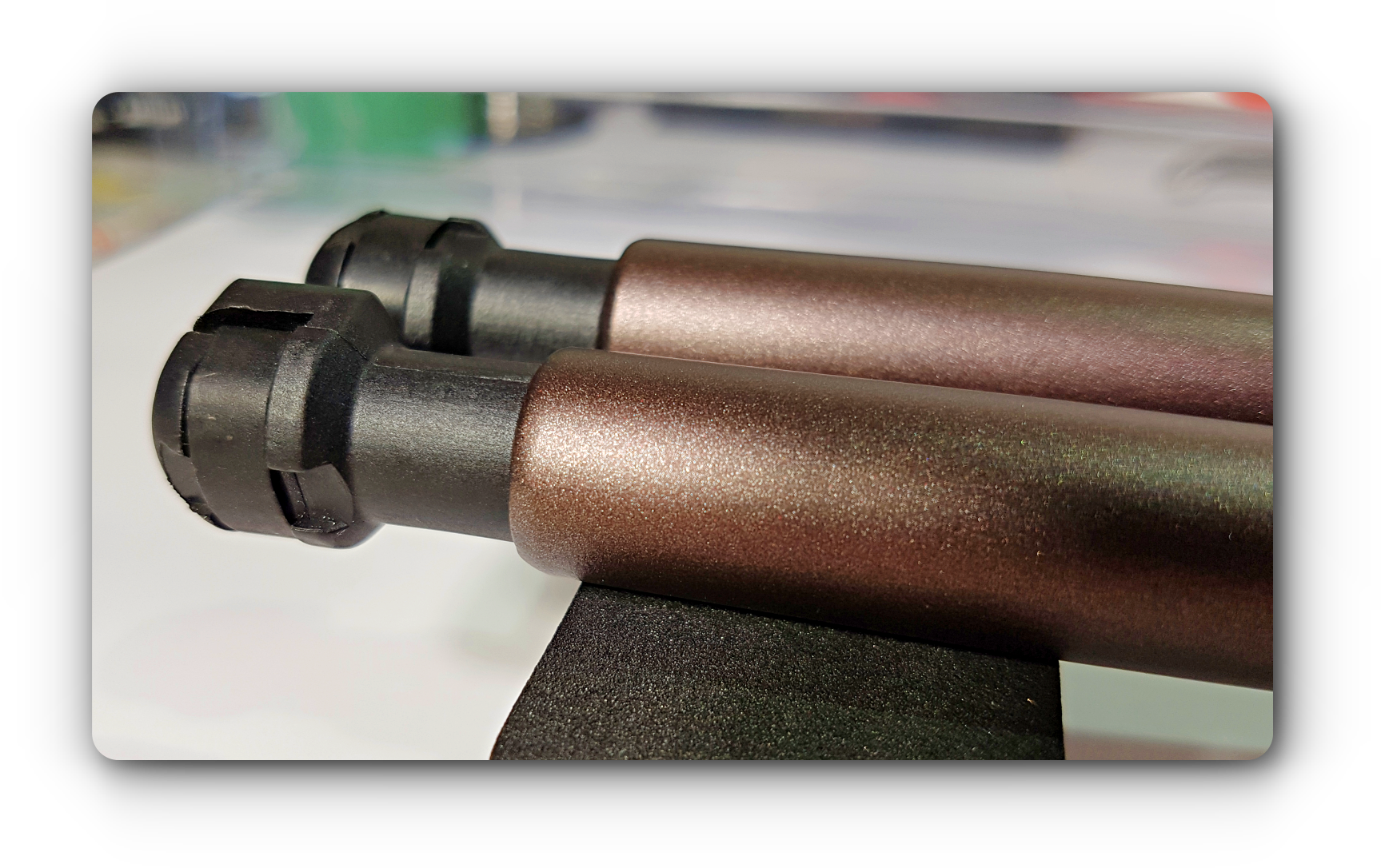 Spray varnish is very liquid, so the result is not so perfect. Surface, according to the sensation, turned out to be rough. Visually looks good.
Installation on the car did not cause any problems.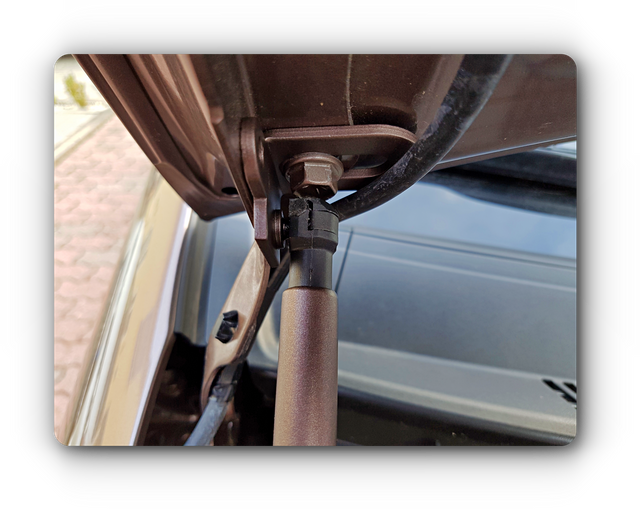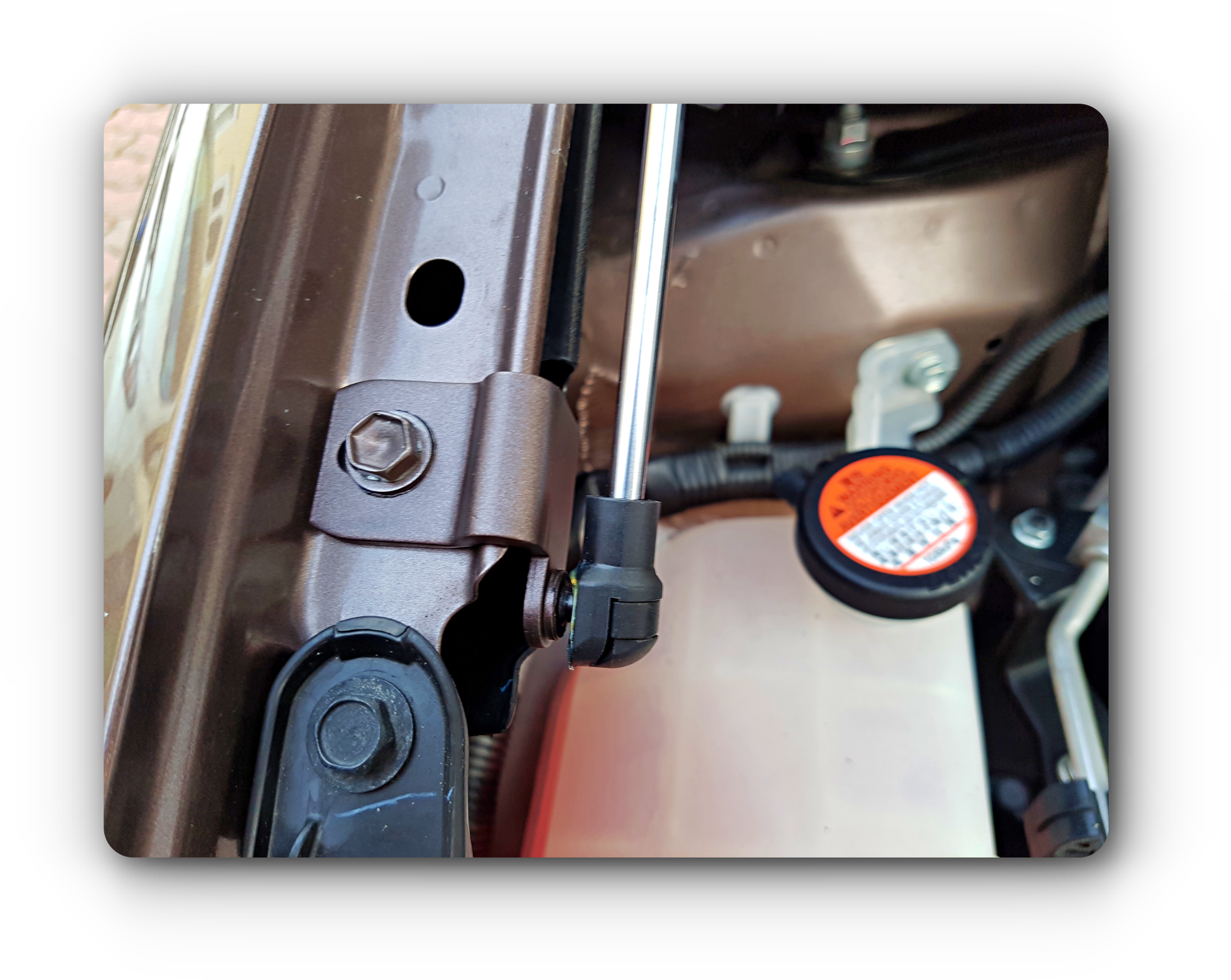 First I installed the fasteners and then the hood dumper.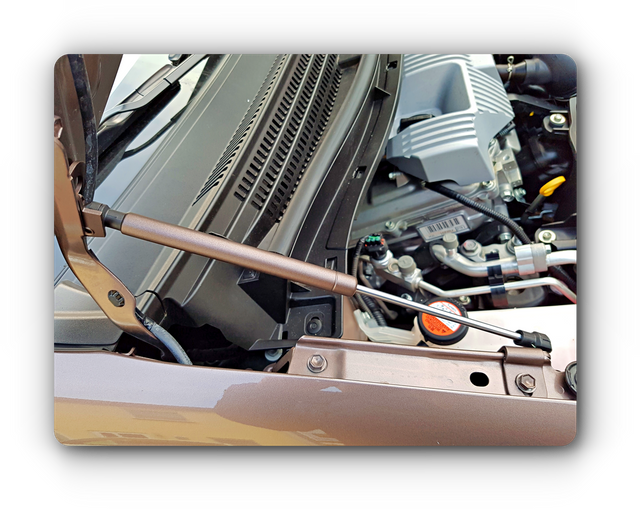 If you do not know, you might think that it was installed at the factory.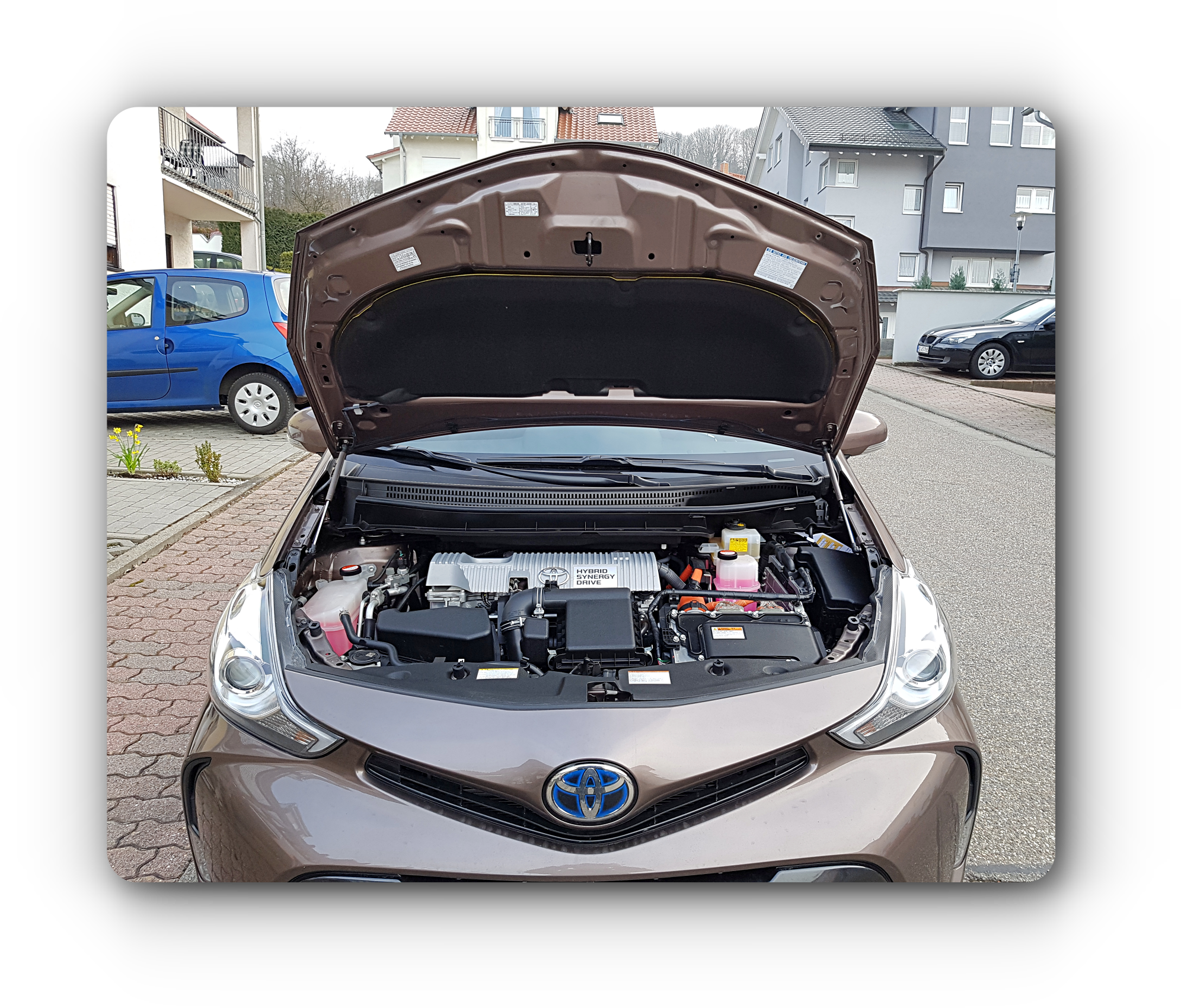 I very rarely open the hood of my car, but now it has become more pleasant!