@sanmi
This is my entry to your contest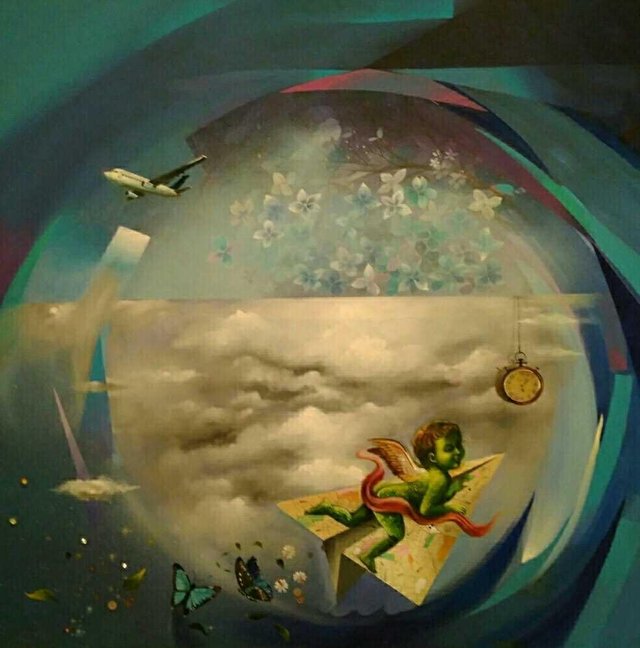 Lower side shows its 5 AM (as child/world is dreaming)
We may guess he is just dreming on paper plane.
Where upeer side shows
The others are already on work at that time to make their dream come true in real world.
Just dreaming wont help to achieve your Goal u need get out of bed when rest world is dreaming (sleeping).
"You have to fight to reach your Dream
You have to sacrifice your sleep & work hard when the rest world is sleeping(dreaming)"
Which will lead u to get SUCCESS..