NextValium Gui 0.3.0 for NextColony - Flight Radar Extended finished
We are proud to present our just finished extended flight radar features. They are similar to the flight radar of @rafalski.
An arrow on the mission line represents the current position of the ship(s). Right clicking on this arrow shows the number of ships and arrival and return date.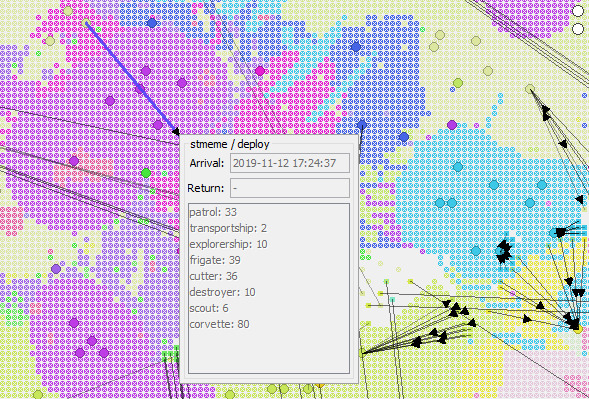 Returning missions are painted as a dashed line. With this information and the direction of the arrow, the direction of the mission is fast visible.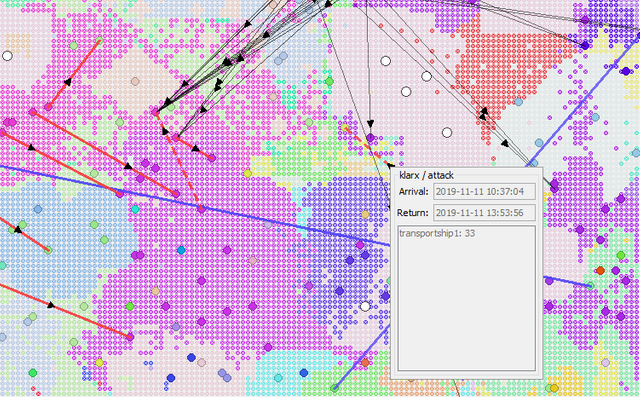 Here is an other beautiful picture from the NextValium GUI presenting the NextColony galaxy map.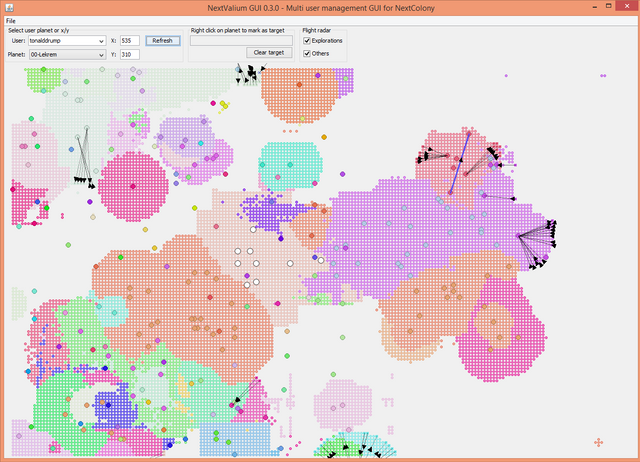 Here are the sources on Github: https://github.com/prinzvalium2/nextvaliumgui
Downloadlink for the app: Ask for it in the comment section
Cheers,
Captain Kirk
---