Proud day for Queen B and I.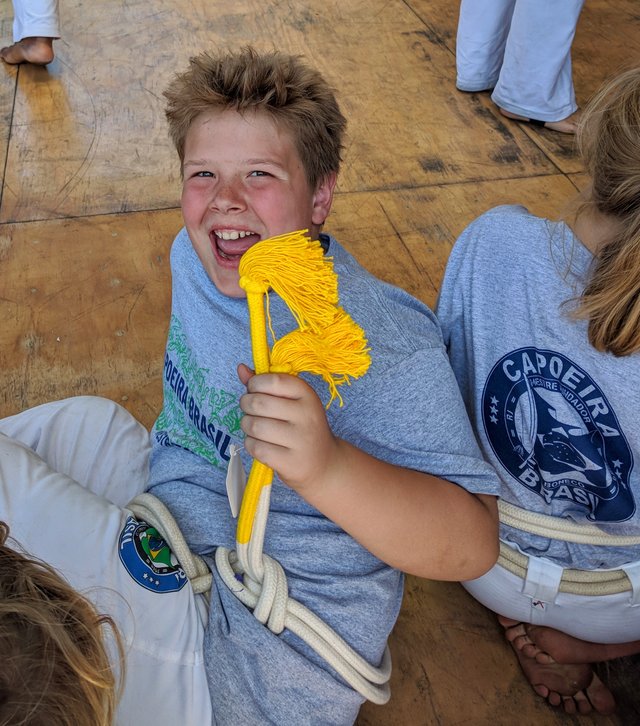 Bob got his yellow cord!
So did MeMe and her bestie Fiona!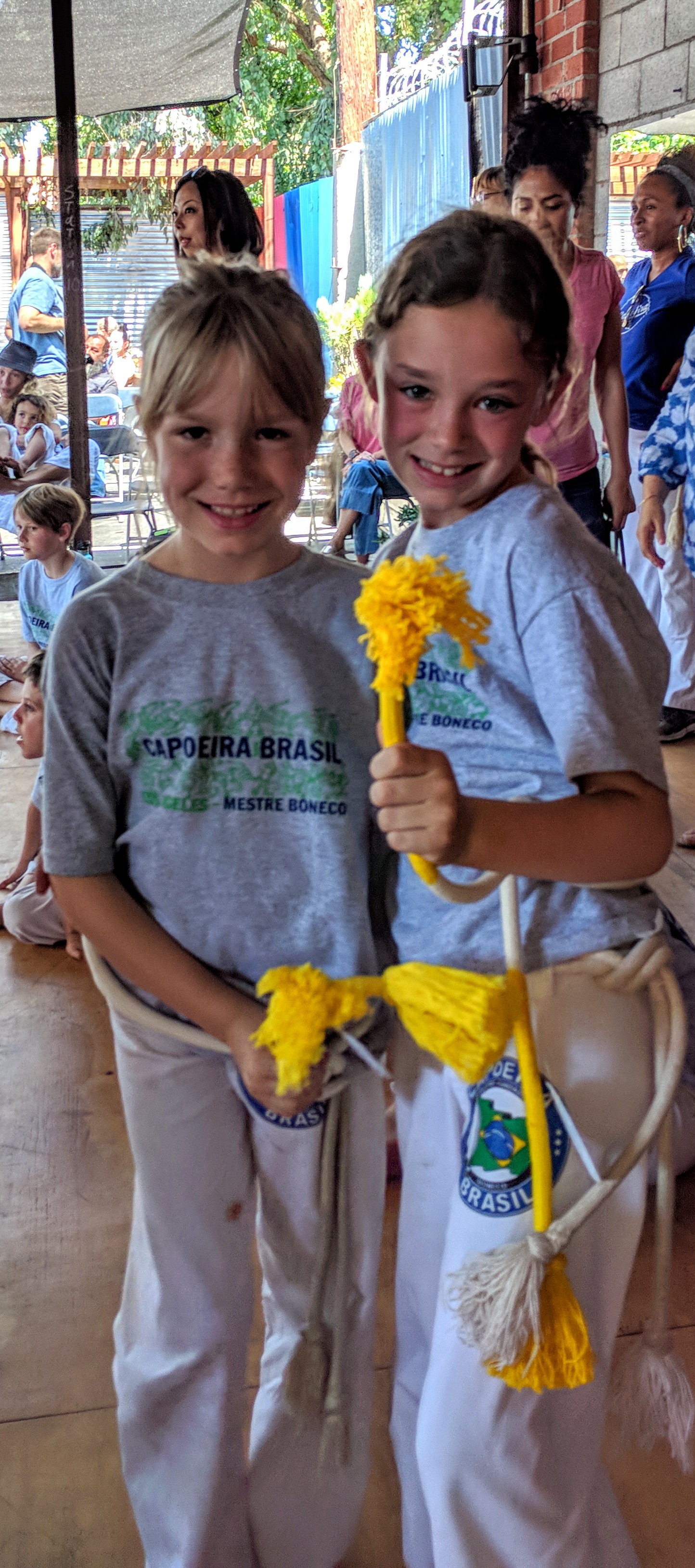 Sally will have to wait for the big kids graduation but she is doing an amazing job.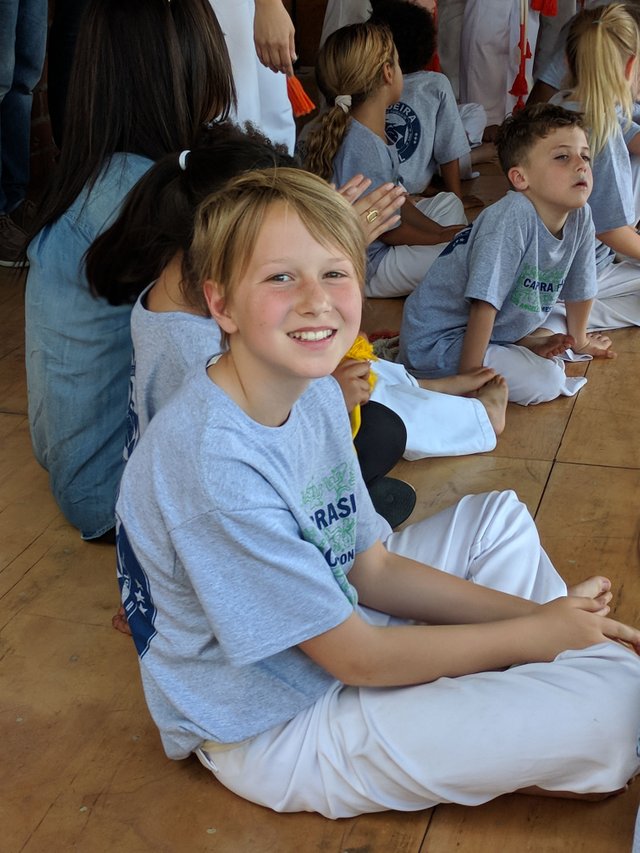 The kids are excited to go and the community is loaded with our favorite families from school. We could not be happier seeing the kids grow into more confident and self assured young people. Capoeria has been so much fun so far we cannot wait to see them in the years to come.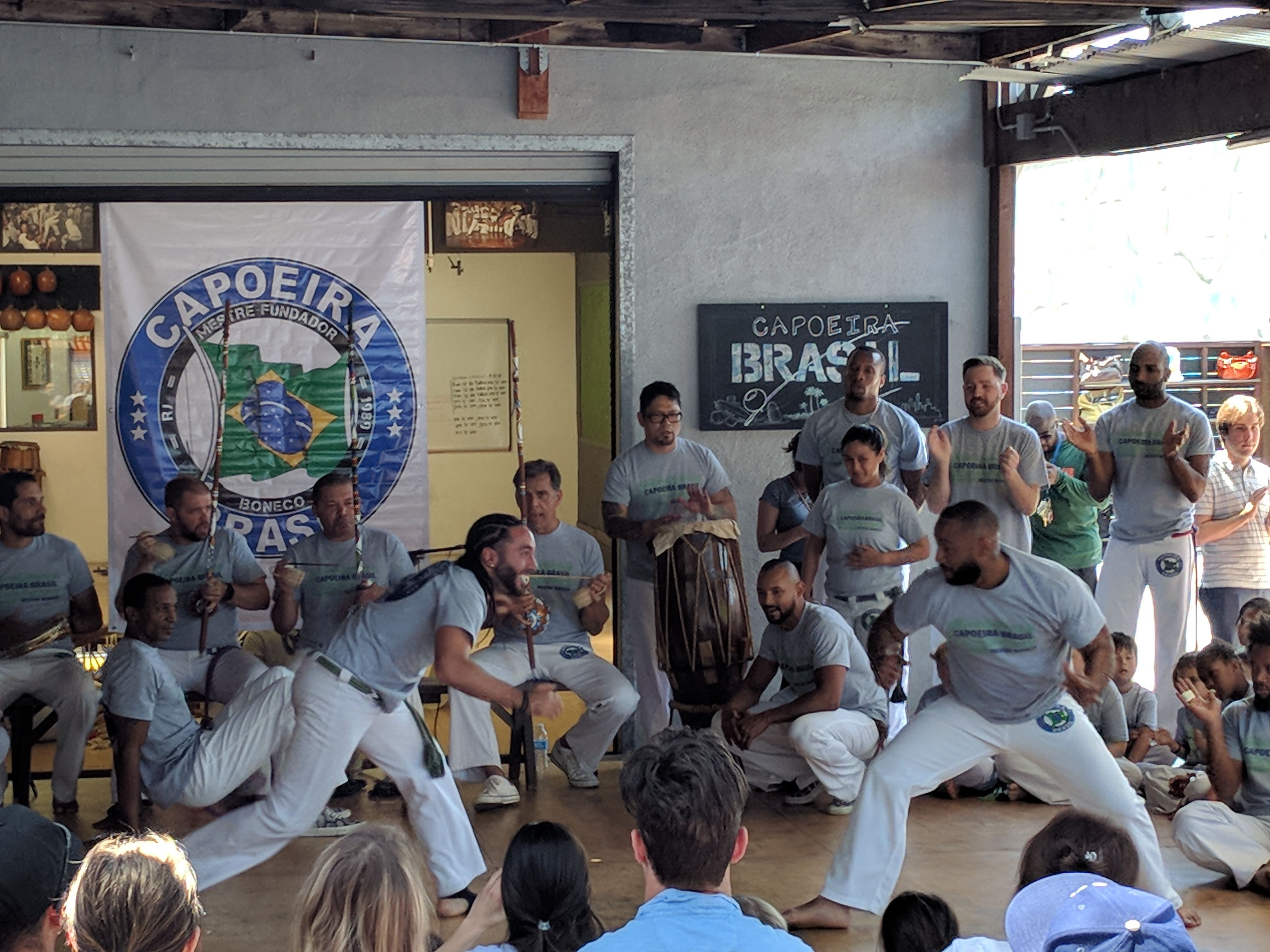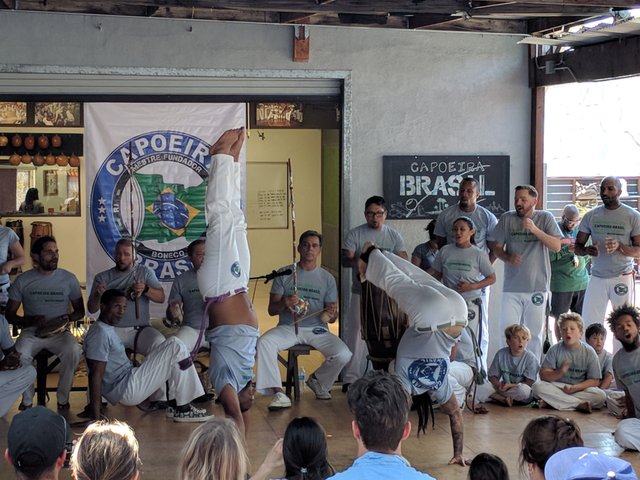 STEEM to the moon 🐟🐬🐋