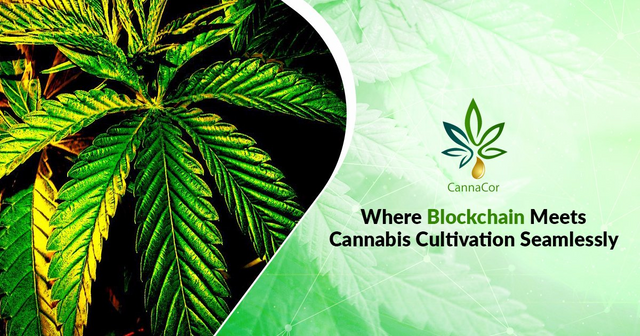 Cannacor is a project which will incorporate the best technologies to make it the world's leading cultivators, processors, and distributors of medical cannabis, one of these technologies are blockchain technology, which is globally known for its numerous beneficial features. The major use of blockchain in Cannacor is to its use in supply chains to improve traceability.
This feature is going to help the Cannacor platform to efficiently and quickly track unsafe products back to their source and determine where they have been distributed to. In doing this, Cannacor will be helping save lives or prevent people from suffering from grave illnesses and at the same time, reduce the cost of product recalls.
Another important use of blockchain technology in the Cannacor platform will be driving operational efficiencies. Because of blockchain, costs will be reduced by eliminating intermediaries or the administrative effort of record keeping and transaction reconciliation. This is going to ensure that there are no excessively costly transaction fees, thus making sure there is maximum adoption of the Cannacor platform.
Blockchain is also associated with transparency whose incorporation into the Cannacor platform can provide it with the chance to:
🔗 Eliminate some of the back-office functions which are currently happening in the medical cannabis industry.
🔗 Offer unprecedented cohesion to internal cultivation procedures.
🔗 Indicate an account of consensus with an audit trail of transactions that have been cryptographically encoded.
🔗 Provide real-time settlement.
🔗 Ensure strong risk management for both Cannacor and its customers.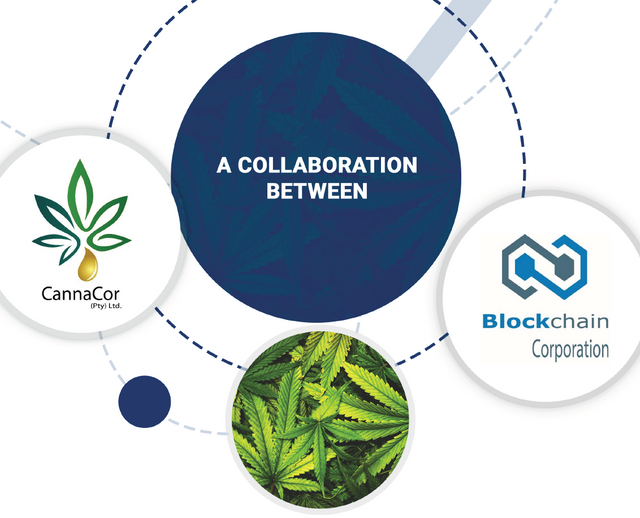 The blockchain corporation in Cannacor is going to greatly improve the traceability of the product which makes it easy to avoid any disputes between the company and clients because of lost product. History of the medical cannabis will be able to be tracked from the origin to the present situation at any point in the timeline you make your order, and there are delays or any complications, solving the issues is going to be very easy and transparent because everything is recorded on the blockchain. Fraudulent activities are also very easy to detect with such accuracy in provenance tracking, making Cannacor the safest platform in the medical cannabis cultivation and distribution space.
TOKEN.
══════════════════════════════════
Cannacor platform is going to create its very own native, and first cryptocurrency called the CannaCor coin and held the first-ever medical cannabis ICO in Southern Africa. The CannaCor coin is going to be based on Ethereum blockchain, which is a swift, decentralized, and unchangeable blockchain to help enable secure cross border transactions between CannaCor crypto, suppliers and the masses.
The general public is being highly encouraged to take part in the joint Initial Coin Offering (ICO) of blockchain corporation and CannaCor. The ICO is going to help raise funds for the Cannacor project so that it can be officially launched and become fully operational.
CONCLUSION.
══════════════════════════════════
Purchase your CannaCor cryptocurrency immediately and spread the word about this amazing platform to help it achieve its goal of distributing the world with quality medical cannabis for health conditions. Be sure to also check out more about the Cannacor project from their website and other social media platforms pages to learn more about their initiative to cultivate, process, and distribute medical cannabis.

CannaCor and Blockchain Corp Official Links
🔗 Website: https://cannacor.io/
🔗 Whitepaper: https://cannacor.io/assets/Cannacor-Whitepaper.pdf
🔗 Investor Dashboard: https://ico.cannacor.io/register
🔗 Telegram: https://t.me/cannacor_BBC
🔗 LinkedIn: https://www.linkedin.com/company/canna-cor-pty-ltd
🔗 Twitter: https://twitter.com/canna_cor
🔗 Facebook: https://www.facebook.com/cannacor
🔗 Reddit: https://www.reddit.com/user/Cannacor
🔗 Medium: https://medium.com/@CannaCor
Blockchain Corporporation:
🔗 Website: https://blockchaincorporation.org
🔗 Telegram: https://t.me/cannacor_BBC
🔗 LinkedIn: https://www.linkedin.com/company/blockchaincorporation
🔗 Twitter: https://twitter.com/block_corp
🔗 Facebook: https://www.facebook.com/Blockchain-Corporation-104758327548411
══════════════════════════════════
★ Author: jamesndungu1
★ BitcoinTalk Profile: https://bitcointalk.org/index.php?action=profile;u=1856049
★ Images credited to Cannacor WEBSITE