My Mardigrass Adventures in Nimbin
Mardigrass is an annual cannabis law reform rally in Australia that has been running for over 20 years in the tiny NSW town of Nimbin.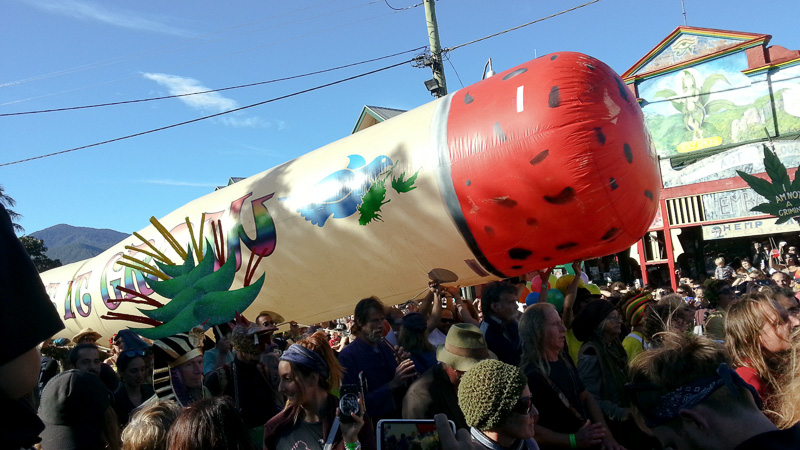 My first trip to Nimbin was during a holiday road trip up the East coast of Australia with my wife a few years back. We hired a camper van and only really had plans for Bluesfest in Byron Bay and the Mardigrass festival in Nimbin that happen about one week apart.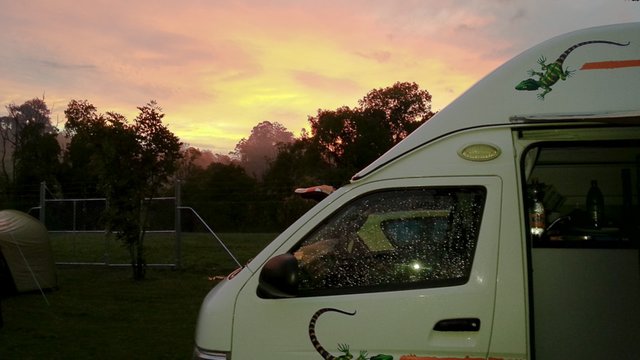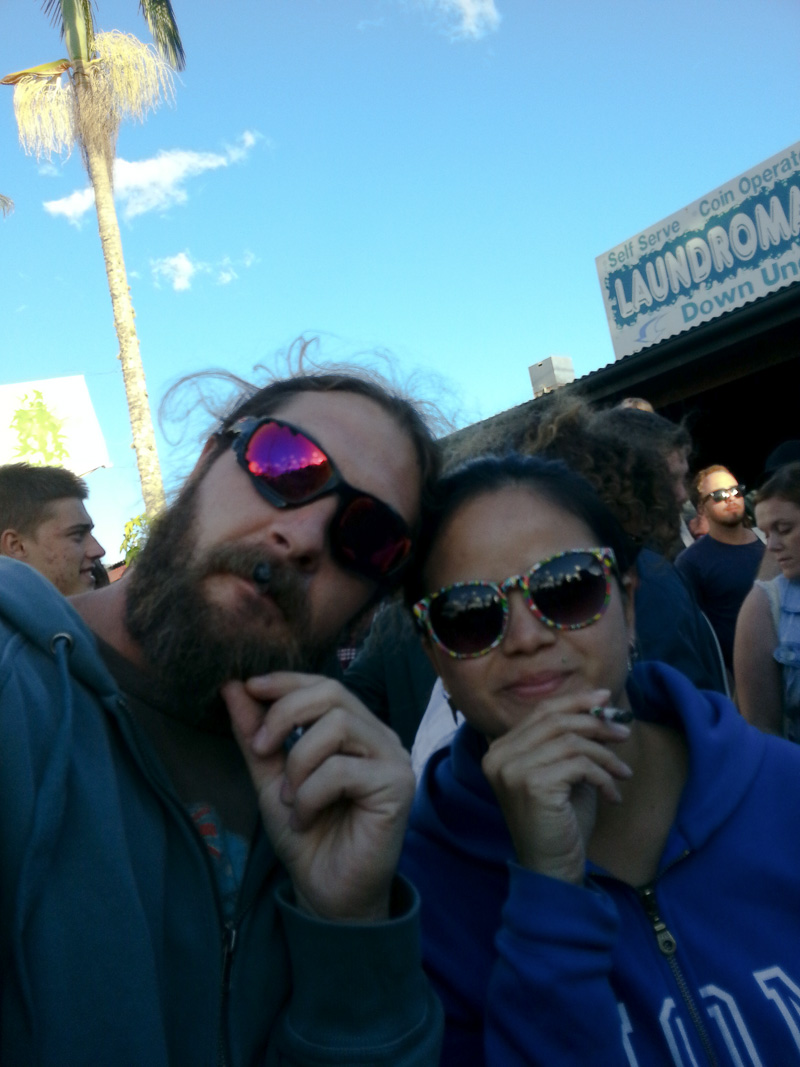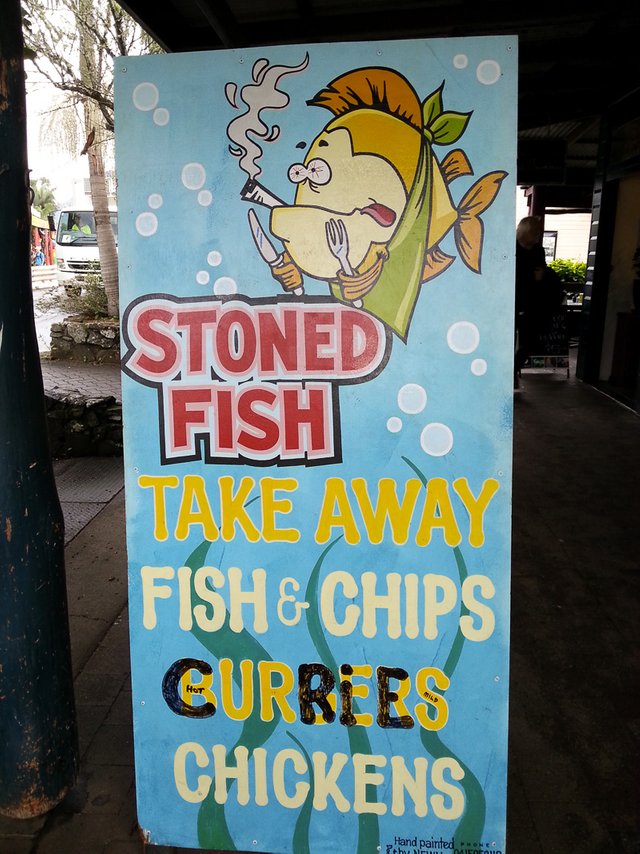 The local fish shop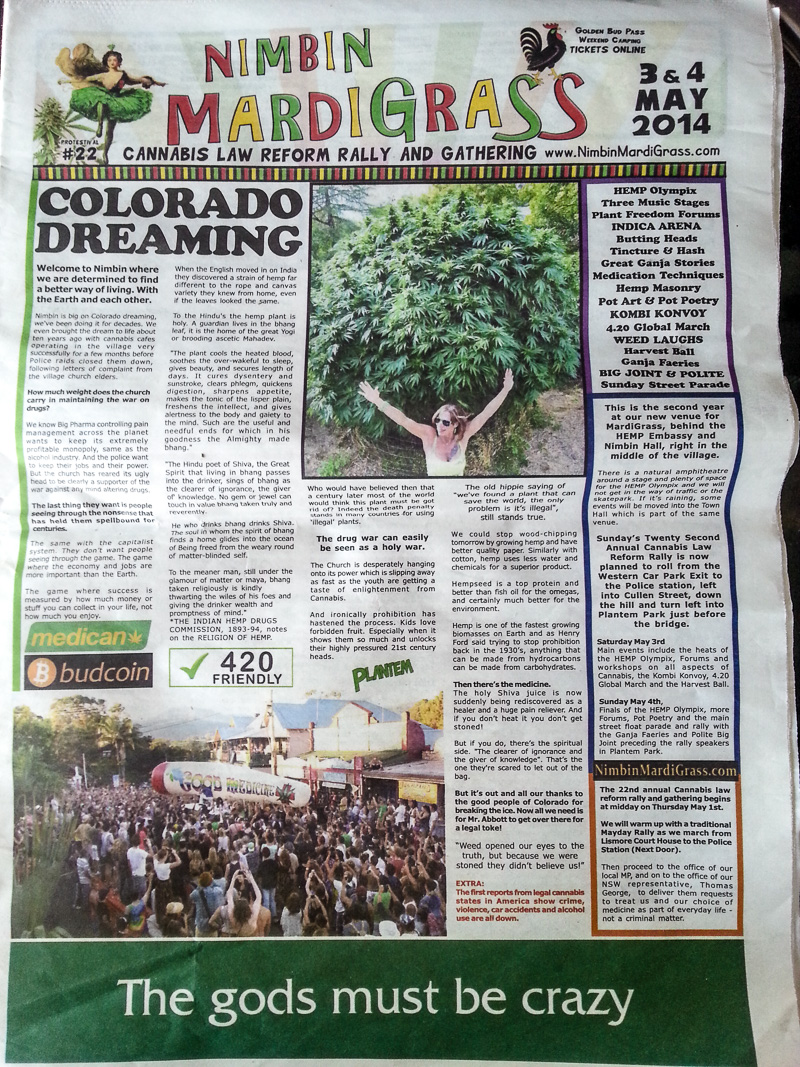 4:20 Rally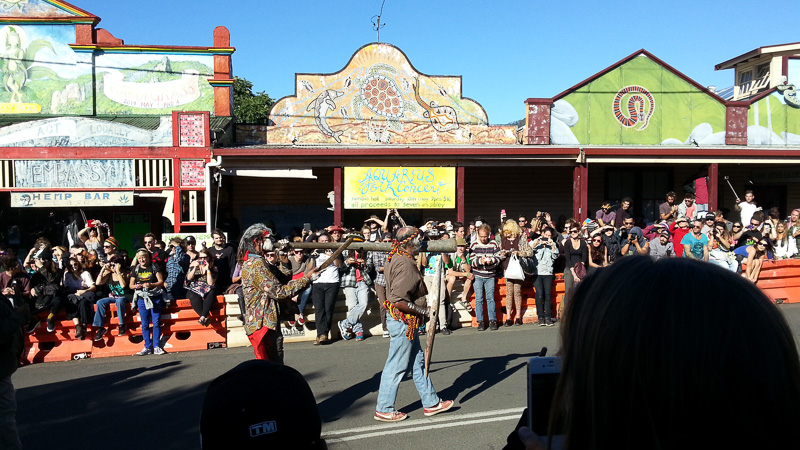 The Aboriginal Elders in the region lead the parade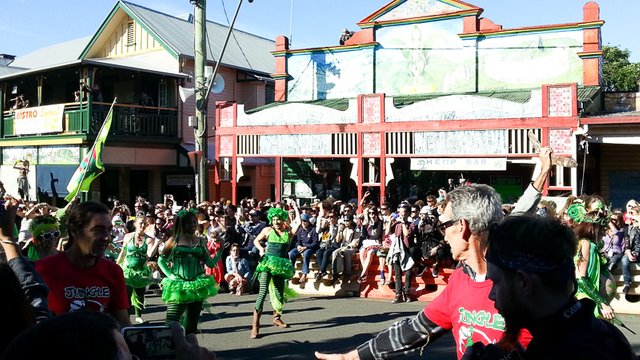 Ganja Fairies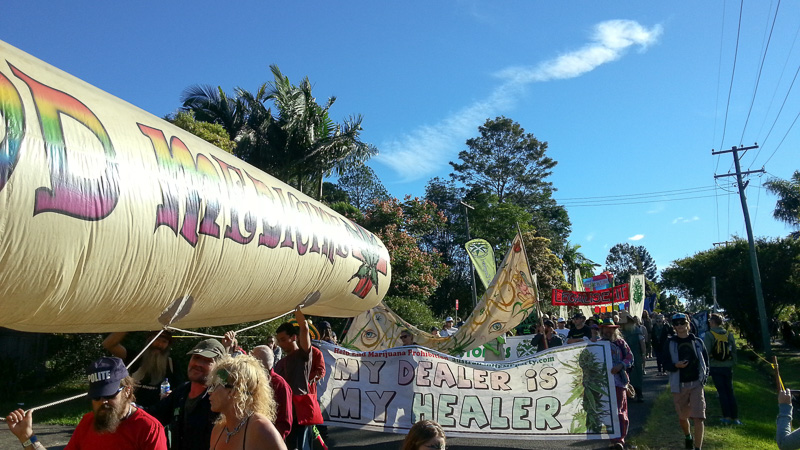 The Hemp Olympics
Events include joint rolling comps for speed and creativity, a growers iron man challenge and a 'tug of war' against the local police. There is also live bands and product demos, comedians and legal advise talks, and if you are lucky enough to find it, there are underground cannabis comps that are not promoted. My favorite event would have been the bong throw.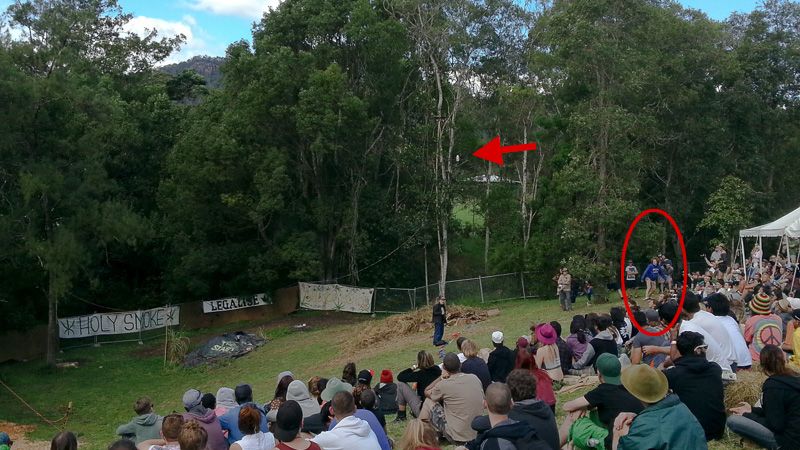 The bong "chucker" is circled and the arrow points to the bong.
Our next time there we volunteered to help set up and got to see the event before the event started. Camped behind the hemp embassy near the main stage and meeting some of the locals was a much better experience. I helped to build the main stage and some other smaller shelters using bamboo, while my wife helped in the kitchen to feed the volunteers.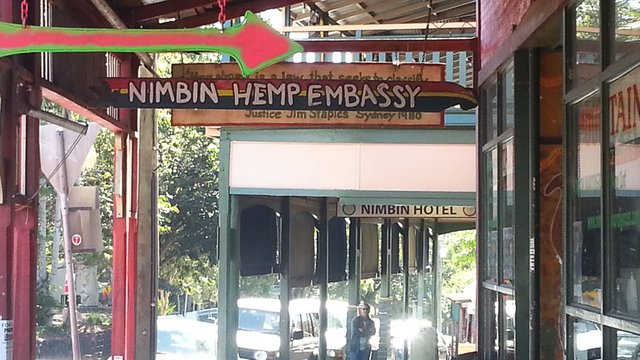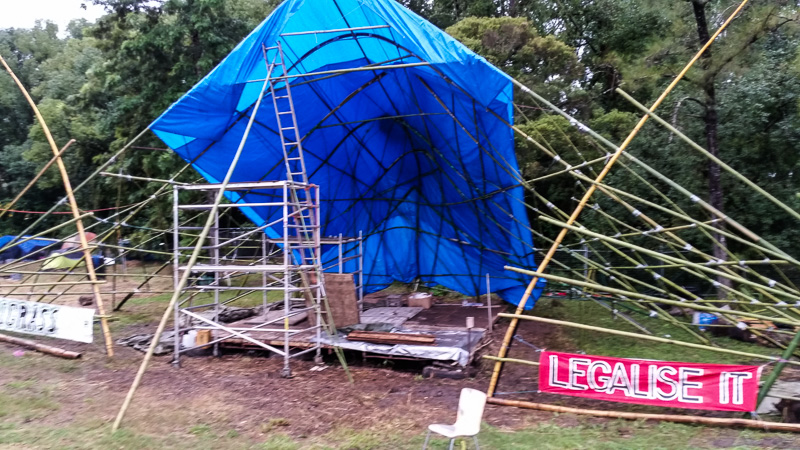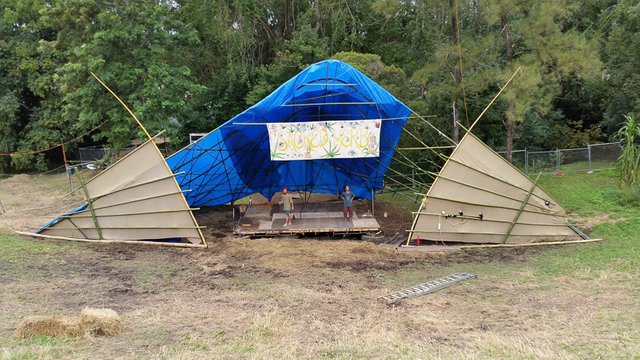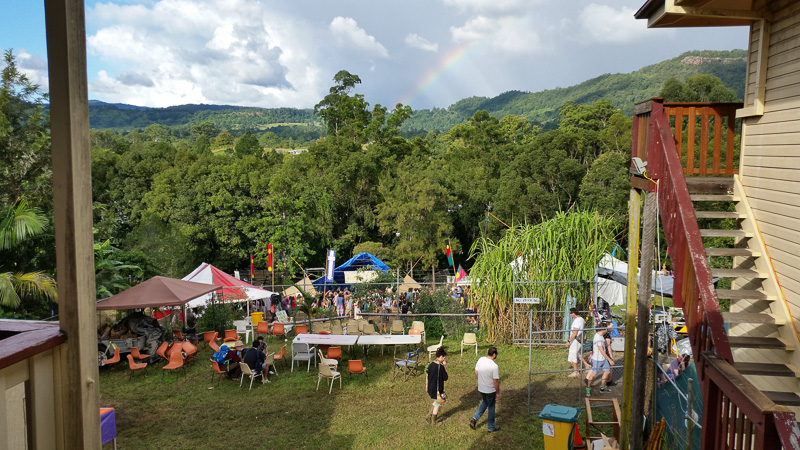 Cheers 🍄
---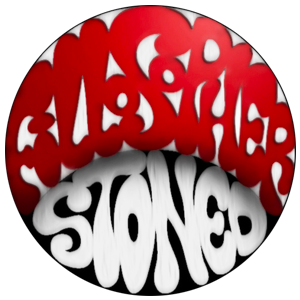 ---
All photos were taken with my phone and have been edited in Lightroom.