A platform to hunt and trade hard to find Seeds, Clones, Pollen - STRAINLY
STRAINLY - Pheno hunting made easy
Strainly's vision is to empower cannabis growers and breeders to preserve marijuana genetics while maintaining a balanced relationship benefiting patients, breeders and growers.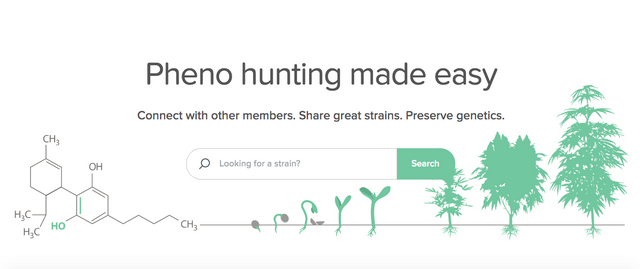 Strainly is a peer-to-peer cannabis strains exchange web app with a review mechanism. It allows legal cannabis growers and breeders (medical or recreational purpose) to trade marijuana seeds, clones or pollen and have easier access to a variety of cannabis strains to grow and breed. Whether looking for Indicas, Sativas, Hybrids or even Ruderalis, users can browse, filter and find their cultivars while benefiting from a rating/reviews mechanism, fostering trust among the community.


Thousands of members have been using Strainly for over a year, hunting, trading and providing hundreds of strains (currently over 600 listed) under the form of seeds, clones and pollen!
Why you should join?
Registration is free and will always be.
From Landrace to the most hybridized strains, it's one of the best site to check out when looking for hard to find cultivars.
You connect directly with the breeders (no middle man), from the "underground" ones to some of the most famous American and European breeders!
It's the only platform where you can hunt (clones, seeds or pollen), and offer your creations and collectibles.
If you can't find what you're after, you can post a "Hunting" listing, letting know the community about your quest.
There's a powerful search function, allowing you to search by terpene, cannabinoid combination and many more criteria.
It's safer than most platform! You can leave reviews to other members, benefit from an escrow system (when using our payment system) and ask for our support when needed.
We respect your privacy.
There are great value options.
It keeps the genetics in the hands of the community and fosters biodiversity.
Connect with members. Share great strains. Preserve genetics.
Invite your friends
Instagram: @strainly.io Facebook: Strainly Twitter: @_strainly
Contact us anytime!
www.strainly.io