Today we are going on a little fishing adventure and I thought I would roll some up for the mid-morning and early afternoon trip!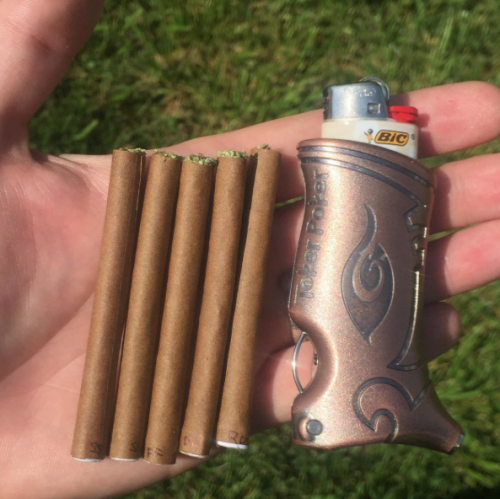 I was going to roll some more but got tired of rolling and I'm ready to go... here's a Ripleys OG, FairyFrost, 2x SkyStomper & one Blue Cush blunt and as always; you cant Forget The Toker Poker!
Follow Me on Steemit for more daily updates like dis!