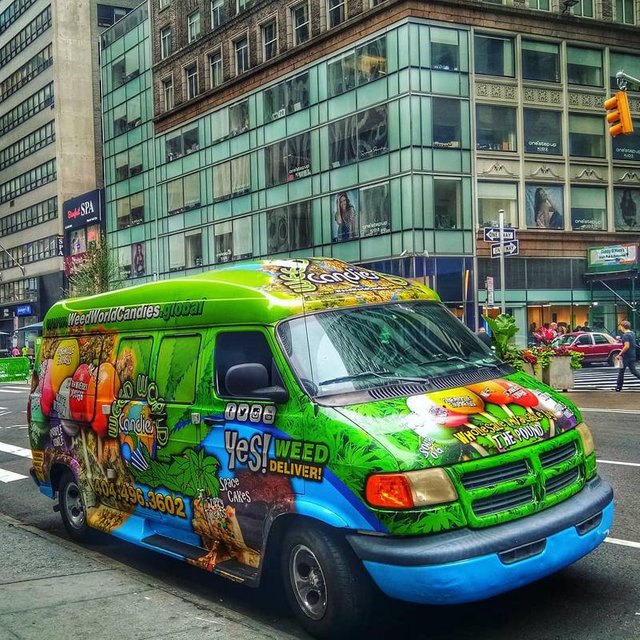 "We are the new Americana, High on legal marijuana" - Halsey 
What's up world?!
I took a pic of this weed world candy van because they look so colorful and I got scammed by them. Yup, I'm kinda stupid sometimes. When I see weed pics, my face becomes an emoji with dollar eyes. $$$
I'm aware that recreational weed is not legal in New York but come on man! Why would they name it weed world if there's only a few drop of THC in those gummies?
Meh--- I'm so silly. I'm sure they won't be driving around if there's THC on their cookies and candies because the police will probably kick their a$$.
Anyhoo, that's it for now. I was just thinking out loud. I can't wait to go back to Vegas and get high AF. :)
😝
On other notes: What's going on Crypto world? Why BTC is so low?
Peace out!