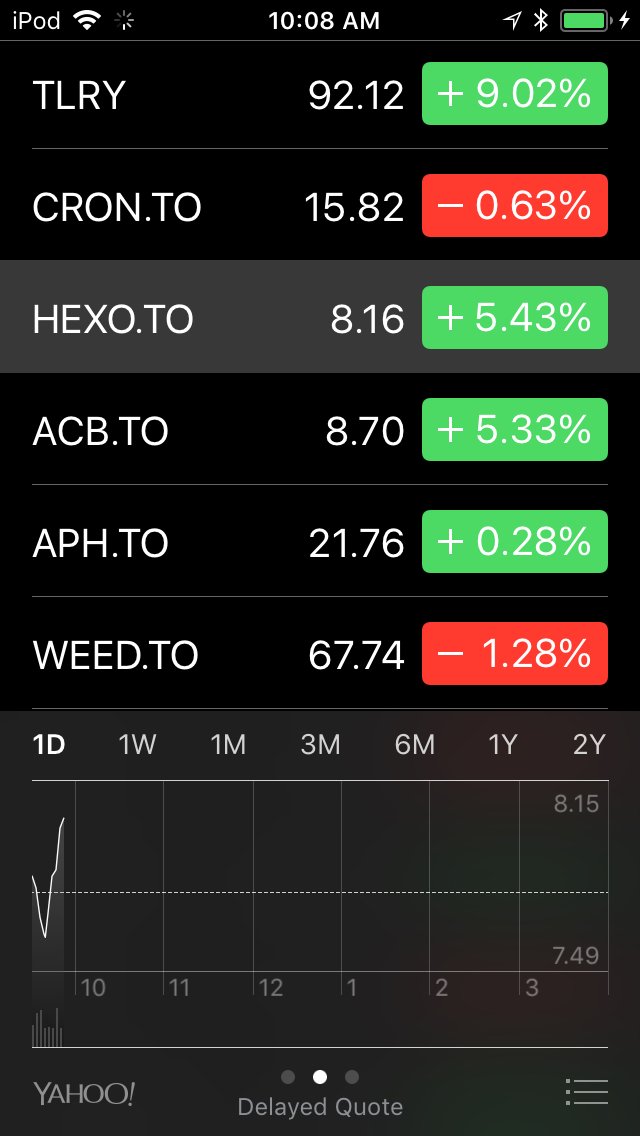 It looks like these Canadian Stock companies are heading to the Moon.
HEXO is in Gatineau Quebec and TLRY operates out of Nanaimo, British Columbia in Canada.
Both announced big deals to sell their Legal weed to the government run Marijuana shops... legal Weed sales start on October 17 in Canada.
Stay tuned for more Canadian Cannabis madness as all the little people become millionaires and Billionaires by owning shares in these companies.... until 1st quarter earnings maybe.
Buy on the big Dips if you can....
Posted using Partiko iOS