Purple Dream balanced hybrid, Michigan Recreational Cannabis Sales did well during the COVID Shutdown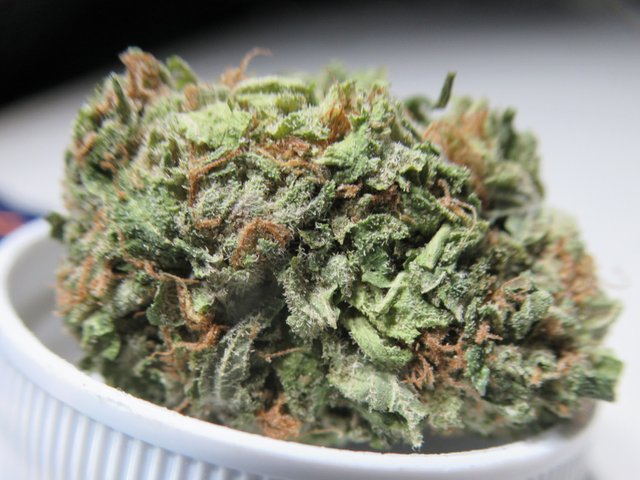 I rolled up an afternoon smoke with Purple Dream buds - balanced and euphoric day buzz, sweet dank pine and citrus with a light grape vanilla berry and spice zest flavor. I was watching some videos about how the Michigan recreational cannabis market has had good sales during the COVID shutdown.
Purple Dream
The Purple Dream 50/50 balanced hybrid cannabis strain is the result of the crossing of the Purple Kush and Blue Dream strains (Source). These buds have a smooth 20% THC with a 2.89% total terpene content, including 1.04% Caryophyllene oxide, 0.88% Humulene, 0.41% Caryophyllene, 0.33% Myrcene, 0.23% alpha-Pinene, and less then 0.01% of the Linalool, beta-Pinene, Limonene, and Terpinolene terpenes (Source).
The Purple Dream buds have vibrant greens, bright orange pistils, and a sticky coating of white and amber trichomes, with maybe a spec of purple, and a sweet dank kush pine vanilla berry scent.
Michigan Cannabis Sales did well during the COVID Shutdown
Michigan recently legalized recreational cannabis, back in November of 2018, the 10th State to legalize recreational cannabis at the time - Medicinal cannabis was legalized by the State over a decade ago, in 2008 (Source). The recent and on going COVID shutdown effected many businesses - the recreational cannabis sales in Michigan managed to stay high, "Business is Booming" with many businesses offering curb side service and delivery in the past few weeks. Michigan reports that there were 55 million dollars in recreational cannabis sales in the 9 weeks between March 9th and May 10th, 2020 (Source). The extra tax revenue for roads and fire departments is welcomed by the State, having access to recreational cannabis during the shutdown is welcomed by the interested citizens.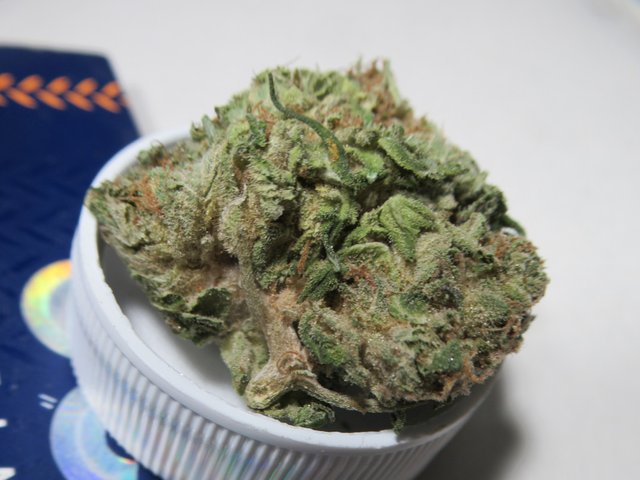 The Roll Up
I reached for the OCB Ultimate papers for the Purple Dream bud roll up. "Ultimate thinness and lightness", these papers are made with flax fibers.
Purple Dream flavor
Sweet dank pine and citrus with a light grape vanilla berry and spice zest flavor - definite Purple Kush taste in there, dank pine.
Euphoric mind rush and cushion from the first toke, perma-grin. Solid cushion, balanced and cheerful creative energy with a light haze from these day buzz Purple Dream buds.
Know Your Local Laws, Contact a Doctor for Medical Advice.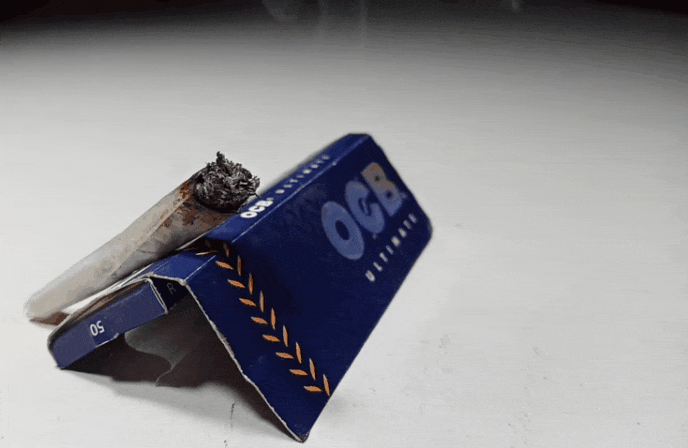 ---