Peach Cobbler 50/50 hybrid Sample - Tasty After Dinner Tokes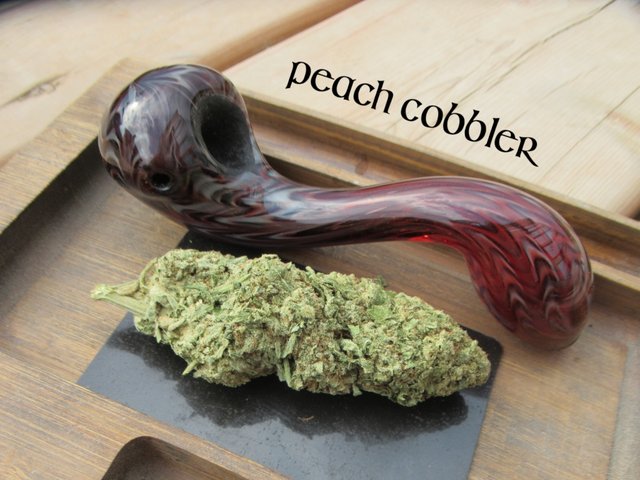 A friend brought over these outdoor grown Peach Cobbler buds over for a sample, I packed up the Sherlock Pipe for after dinner tokes. Bright citrus, peach, and light diesel flavors, with a euphoric, cushioned, and balanced energy buzz.
Peach Cobbler
The Peach Cobbler 50/50 balanced hybrid cannabis strain was created with multiple crossings - first the Peach Kush, Sour Diesel, and Romulan strains were crossed, then the result was crossed with the Monster Sauce strain (Source).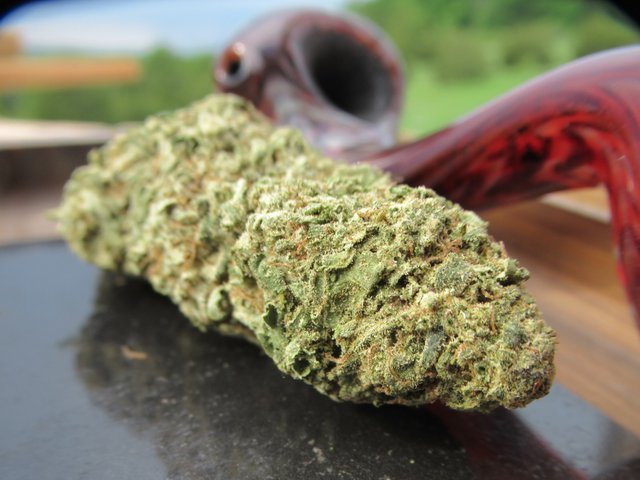 These large and dense outdoor grown Peach Cobbler buds have vibrant greens, dainty bright orange pistils, and a resinous coating of amber and yellow trichomes, with a sweet and sour, bright pungent musky pine and light peach scent.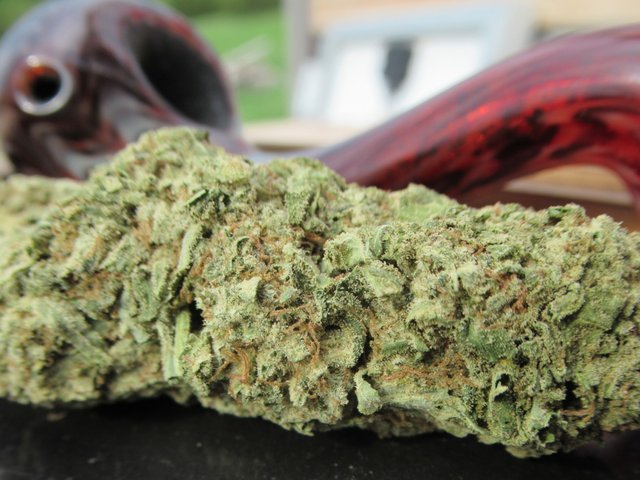 first grown by California-based cannabis company, Skunk Brothers. This company is formed by two incredibly close friends who worked in the industry but eventually started their own company dedicated to developing the most potent cannabis possible so that their customers get the best bang for their buck.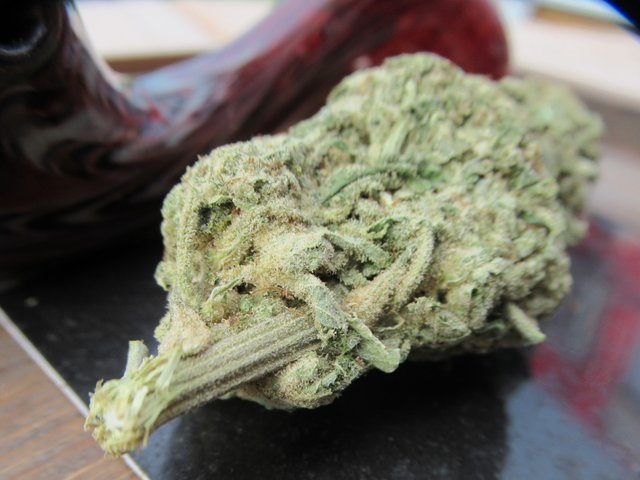 Sherlock Pipe Tokes
I packed up the Sherlock Pipe for the early evening Peach Cobbler tokes - the small to medium size bowl keeps the smoke flavorful. A piece of bud goes in the bottom of the screen less bowl before the grindage is lightly packed in.
Peach Cobbler flavor
Sweet and sour pungent pine fruity peach citrus zest with a creamy vanilla diesel light spice flavor, that's nice.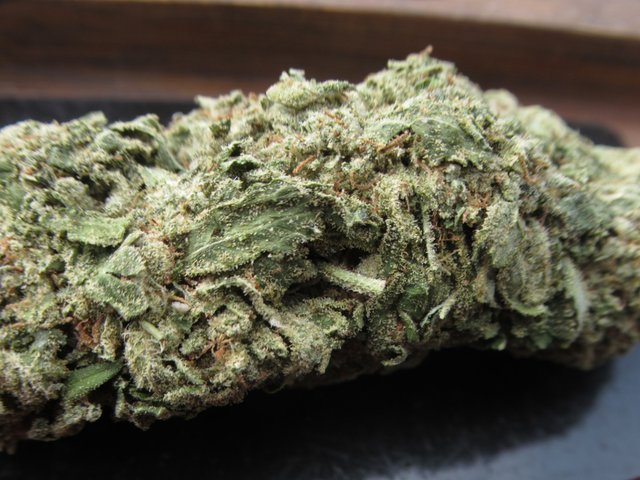 A euphoric terpene hype with the first toke - cushioned, the hype quickly smooths. Balanced energy, good motivation and mind focus - social with a very slight haze. I'll save these Peach Cobbler buds for active mornings, afternoons, and early evenings.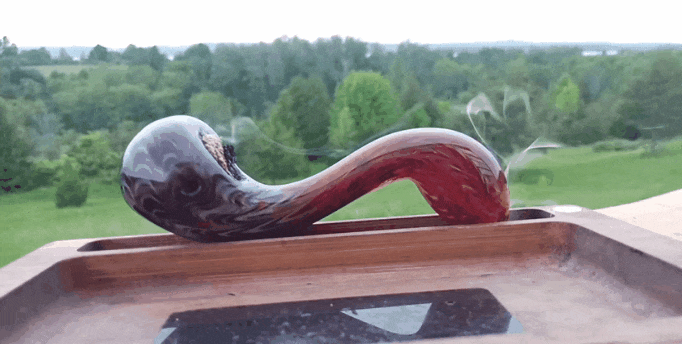 Know your local laws. This Review is Not Intended to be medical advice.