Black Gold indica Nuggets - Full Flavor from a Five Strain Crossing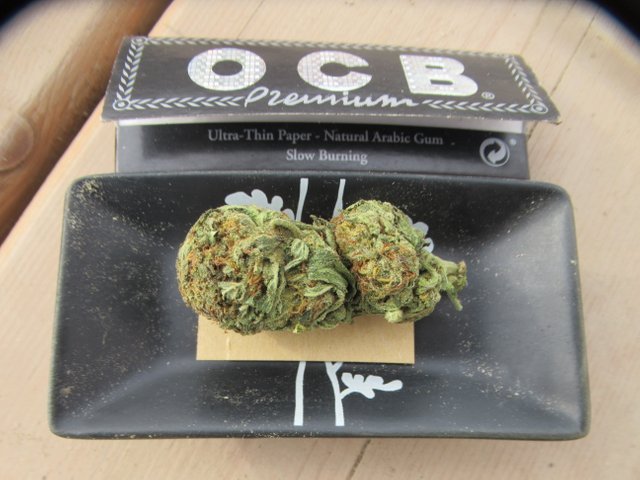 I've kept busy the past few days, filling and seeding the garden row boxes for the summer veggies. I rolled up a smoke this afternoon with Black Gold indica buds, instant cheerful relaxation, with a complex and tasty sweet and sour herbal orange citrus diesel pine spice zest flavor.
Black Gold
The Black Gold 80/20 indica dominant cannabis strain is a cross breed of the Black Domina, Afghanistan, Canadian, Northern Lights, and Hash Plant strains (Source). These outdoor grown buds have an average of 18%-22% THC.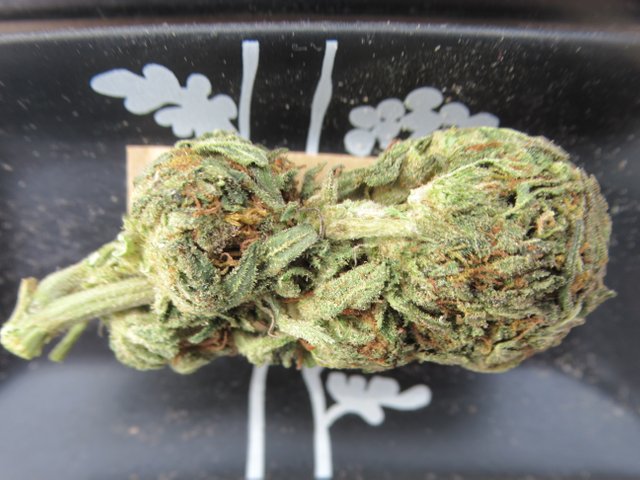 The compact Black Gold nugs have resinous dark and light greens, purple high-lights, tiny orange pistils, and a coating of white and golden amber trichomes with an old-school dank herbal sweet and sour orange spice pine diesel scent.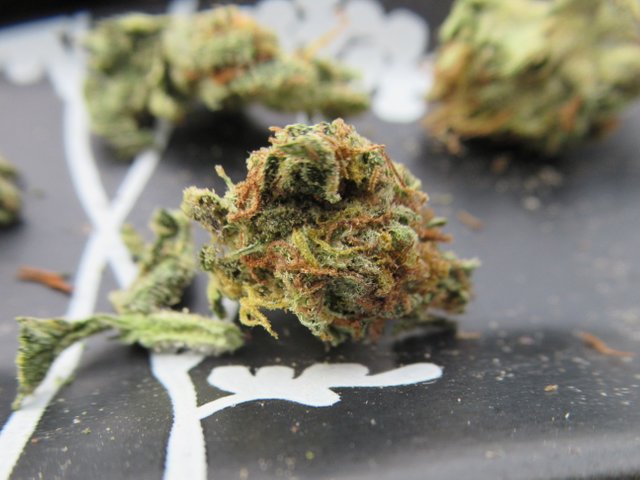 The Roll Up
I reached for the pack of OCB Premium papers for the Black Gold roll up. Ultra-thin and light weight rice fiber papers with an easy to roll 1-1/4 size.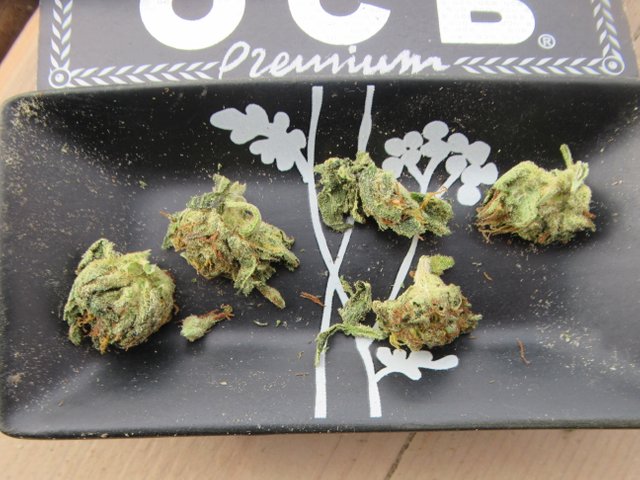 The tasty scent of these tight nugs really come out after grinding.
Black Gold flavor
Bright sweet and sour herbal orange citrus diesel pine spice zest flavor - the diesel flavor seems to come from a pine overload that develops a touch of bitter.
Black Gold Effects
Relaxing, cheerful, and laid back - stress and pain relieving from the first toke, the cushioned stone creeps in. I'll save these Black Gold indica buds for evening tokes.
Know Your Local Laws, this Review is Not Intended to be Medical Advice.
---

Have a great day!