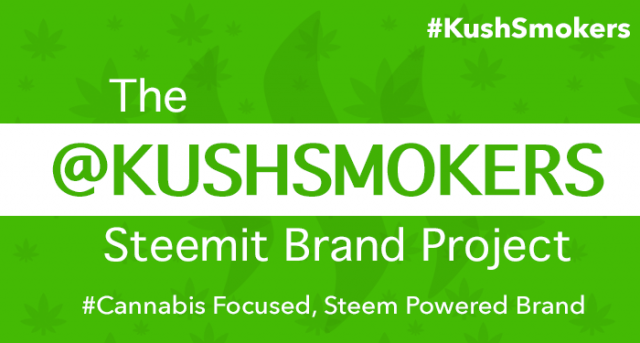 1. Where did we go for the past year?
Around this time last year, this account went inactive even though there was/is 7 posts ready to be posted that are going to be finally coming this week, what happened you ask? Well for one I had an opportunity I could not pass up, but mostly it was due to time constraints and the sheer hours needed to make something like this successful. I had to make a choice about where to put my time and earnings to work and the cannabis space at the time was not ready for #Steem, as well as Steem not being ready for the cannabis space. Now that #Dtube and the like are becoming more useful and popular combined with YouTubes recent reminder they control all the content, reminds me that this is something that is sorely needed.
Thus I will be allocating a chunk of my time to building a team and a brand on top of this wonderful blockchain, while marketing this content to non-steemians and recruiting others from the industry to join us in this venture, while introducing them to the mechanisms we use to monetize our content and enable a full ecosystem to evolve.
2. Why reboot @KushSmokers now? Is it just going to be more product reviews? Nope, much much more.
The rise of @Dtube, @Zappl @Steepshot and SMTs will be very useful for mass adoption and this time last year all of the above was very crude to use. Each has now built a good userbase and SMT's will be a very useful mechanisms for white labeling and co branding with other steem based platforms if I understand it right.. which opens up a world of possibilities for other networks, perhaps even entirely cannabis focused ones. Which makes this space ripe for tons of content to be created in the early stages in order to get a solid following for the growth that is sure to come with this space, and concept. We will be doing articles, videos, product reviews, walkthroughts, lifestyle videos and photography all branded with the @KushSmokers website which is essentially a Steemit.com feed.
3. Whats to come next? Whats different this time? We're adding #Dtube content for one!
The main focus this time around will still be on text based content for SEO purposes but we will also be adding a video branch right off the bat, as well as expanding our work to include lifestyle posts and not simply product reviews. So expect to see alot of fun, creative content. There will be plenty of educational content as well mixed in as we hope to elevate the standard of #Cannabis content in general.
Help us spread Steem to the world, starting with the #cannabis / #marijuana industry by sharing this post to your friends & family!

🔥🔥 @KushSmokers the first #Steem based cannabis brand aiming at onboarding the worlds cannabis community onto the Steem blockchain. 🔥🔥
 

Don't forget to Upvote, Follow & Resteem to help support #KushSmokers around the world!
Follow Us on Instagram @KushSmokers_ | www.KushSmokers.com