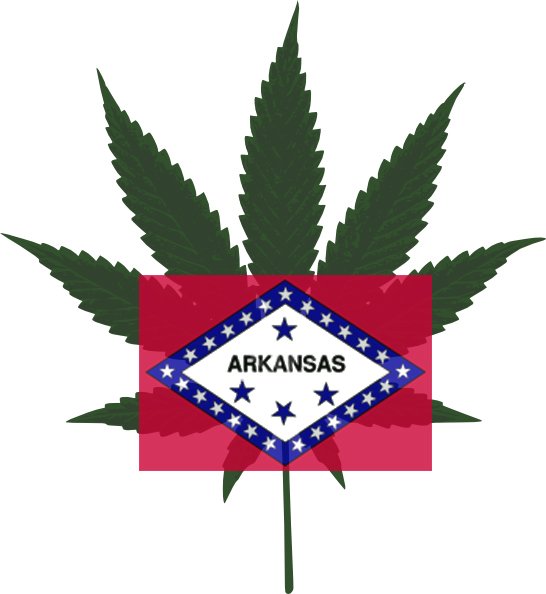 The deadline is almost here, and the applications are flowing.
On September 8th I made a post about the then current state of the application process for licensing dispensaries and cultivation centers in Arkansas' budding medical marijuana market. The application deadline is 4:30pm on Monday, September 18th.
Last Friday the application count stood at 20 – 13 for dispensaries and 7 for cultivation centers. Today's news from the Arkansas Cannabis Industry Association confirm mine and others suspicions that the will be plenty of applications turned in by the deadline.
As of Thursday morning the updated count is 40 dispensary applications and 14 cultivation center applications, for a total of 54 total applications. Arkansas will have a total of 32 dispensaries and 5 cultivation centers once the dust has settle and applicants have been approved or denied for licensing. There are currently 1011 patients registered, even though product is not expected to be available until early 2018.
Two of the most recent applicants have hopes for dispensaries and cultivation centers in southern and south-central Arkansas. KATV out of Little Rock interviewed Jason Martin, CEO of Natural State of Kind, about their plans involving a 6-acre plot of land in Bryant, AR, just southwest of Little Rock. Their plan is for a dispensary right off I-30, and hope to complete construction by mid-2018 and employ up to 24 people.
A group out of El Dorado has plans for both a cultivation facility and dispensary. South Arkansas Cannabis Solutions plans to occupy an old facility previously used by Therma Flite, which has been vacant for over 1 year. Their business plans include hiring up to 100 people with starting salaries between $13 and $24 per hour.
It will be interesting to see the final number of applications turned in, and how long it takes the Arkansas Medical Marijuana Commission to make their decisions on who gets to supply and distribute marijuana in the state. Stay tuned for updates on the natural state of drug policy in the south.
---
Sources:
Medical marijuana company eyes Bryant as new home
South Arkansas Group Wants Medical Marijuana Cultivation Facility
Arkansas Cannabis Industry Association