Hey guys, Drinkzya here. I have been smoking the marijuana for the majority of my life but I didn't really appreciate it beyond the ritual itself for most of that time. While living in Hillsboro, Oregon, I took for granted all the nice sticky buds I would get on a regular basis from the local candy man. This was mostly due to the fact that I really didn't care what they said it was because I didn't believe them.
Ever since I became a medical cardholder in the state of Arizona and was able to walk into a dispensary and learn everything about a particular strain of flower has it truly fascinated me to learn as much as possible about them. Currently, I use Leafly to get the majority of my information but every now and then I come across a fresh strain I can't anything about on Leafly, so if you guys know any other sources, let me know.
Now I am a regular smoker, so I waited until I got off work and had my first toke of the day to write this review for you all. I am smoking Sputnik today which is a cross between Black Russian (indica) and Apollo 13 (hybrid) so I am not too sure on how Sputnik becomes a Sativa dominant. This sparks my interest for wanting to learn more about actually growing flower.
I take the first hit and try to hold it in so I can get distinct flavors but I pull too much in and cough pretty hard. I can't take phat hits so this is pretty normal for me. After I drink some water and go to take the next hit, I instantly feel a sensation of "head in the clouds". Eureka!
Smell:
Now Leafly says this has a sweet fruity smell but I would have to disagree, to me it has a faint earthy, piney scent to it, not heavy at all. I also detect traces of the diesel mentioned in their review but definitely no sour smells here.
Taste:
The taste is also very earthy and doesn't really have the traditional "marijuana" flavor to it. I was expecting more flavor from such a beautiful flower, but it doesn't have a harshness to it at all, it is easy to hold in despite me being a cougher. It should also be noted that it doesn't leave an immense cottonmouth.
Mood:
Feeling very reflective, can't emphasize my love for the music enough right now, but I hang out a lot in the music section of Steemit so, that probably says a lot. Am easily distracted, find myself constantly doing other things besides focusing on the task at hand but am perfectly okay as I am feeling a desire to immerse myself in a world of curiosity. Steemit is great for this as I learn awesome things every day here from some very talented individuals and sometimes they talk to me :O
THC:
24.8%
Sputnik: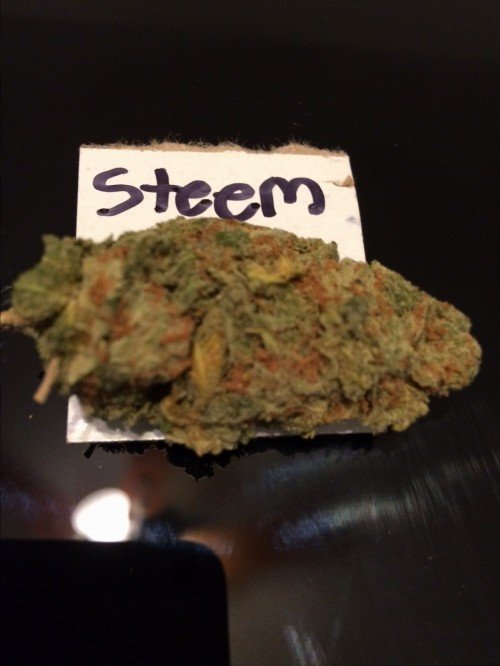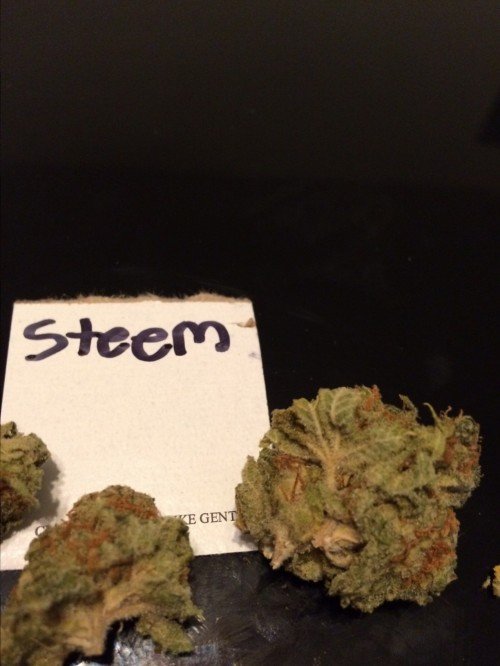 Grinded: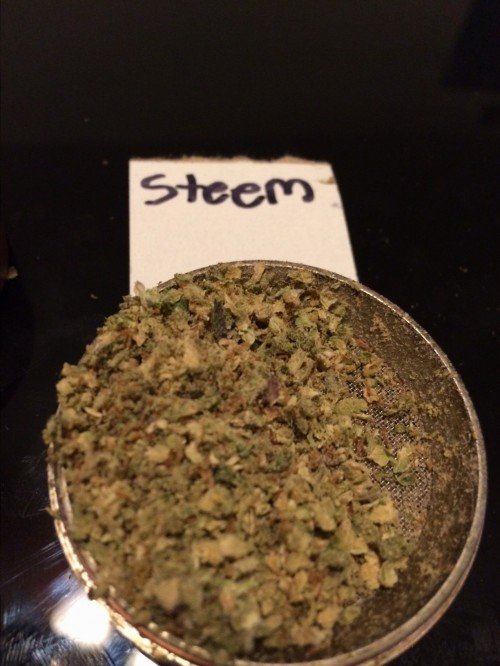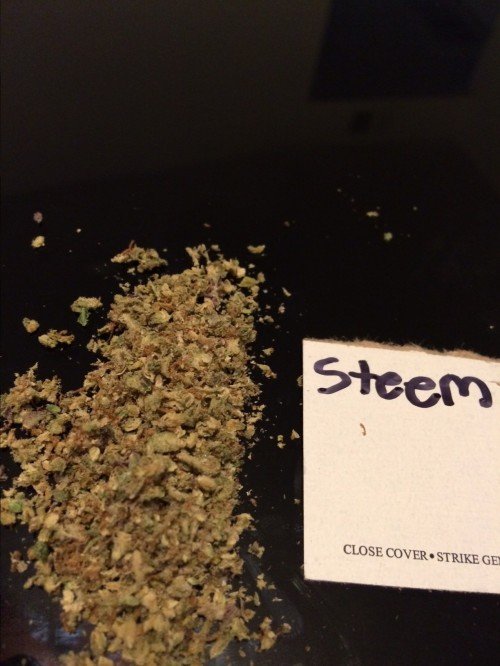 Ready to rock!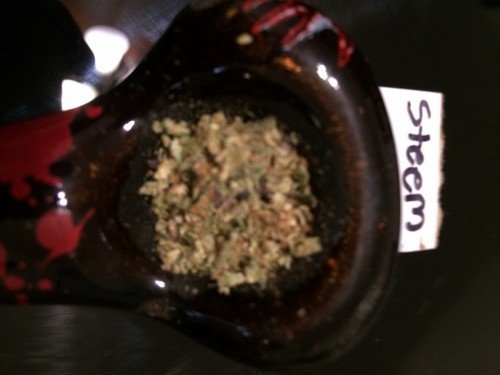 Breakdown of first hour after consumption:
T+5 Clearly first toke of the day, tripping hard, really excited but overwhelmed on how I will write my review
T+15 Feeling mellow, things are cruising along, wanting to share my feelings with the world.
T+30 Really relaxed, laughing and up voting a lot of articles, losing track of writing this review, browsing steemit to catch up on the latest events
T+45 Getting into the vibe, finally remembered to turn on some jams, picked a random recommended song by one of my favorite artists that I hadn't heard before from one of my favorite artists and am on cloud nine
T+60 Article is coming to a wrap up and jams just seem to be getting better each consecutive track. Peace of mind, some great steem articles, great music, and great friends are what waits ahead tonight