Review of buds purchased on the Ukrainian black market!
Hi my Dear friends!
These are the remains from 5 grams acquired yesterday from the grower!
These buds were grown in the last summer in an outdoor cost me $ 14.5. I think its a beautiful price for this weight!
In the pictures half of the amount that I purchased yesterday! Yesterday was a good smoky evening, so that the review had to be postponed for one day))
This is AK-47 strain.
It is very heavy on expiration and has a stoned effect.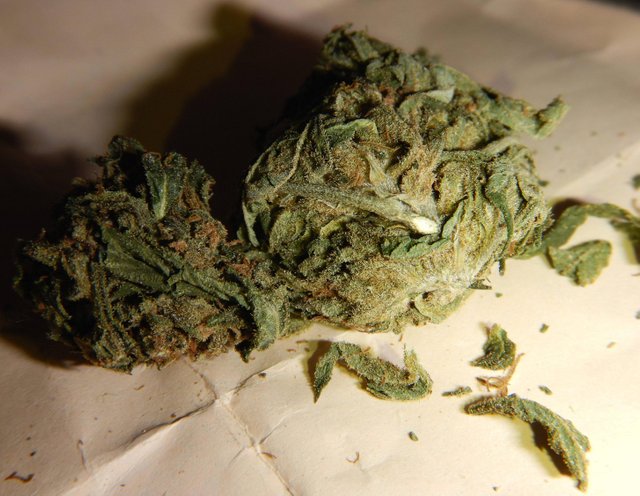 We agreed with Grover to recycle his trim to BHO! It's make be a great wax!
Thanks for reading and supporting!
UpSmoke & SmokeOn!
---



Thank's haze for this banner! cannabis marijuana smoke smoked growlog smoke.io rewards reward free smokenetwork CBD THC strain Rosin Hybrid trichomes weed smoking Hash original photography "couch lock" photo Vaporizers video content hereditary blend article Joint Blunt Spliff post THCA grow hash-oil butane health Aroma diesel, skunky, pungent, earthy and citrusy Pistils Nugs promo terpene myrcene growing outdor indor Cannabinoid Acids concentrates plant weeds bush bloom bud buds stone stoned dreamon Decarboxylation and graphene blockchain oleoresin xtraction of cannabis or hashish. It is a concentrated form of the plant containing many of its resins and terpenes – in particular, tetrahydrocannabinol (THC), cannabidiol (CBD), and other cannabinoids bitshares bts SMOKE howhigh honey oil ear wax shatter creativity coinmarketcap chill stoner RSO budporn BHO dabs CBDA Kief indica sativa autoflower regular high-CBD edibles Dabbing, Dab Rig news new medical Tinctures Tincture cancer witness buy nature ukraine ua joint high strain review macro kush jah ganja Topicals ganj afgan homegrown strainreview seed seeds harvest legalize legalization decriminalization happy hippy peace love flowers world children events freedom mind people civilization family food edibles hamp crypto cryptocurrencies economy ecology #canna-curate #curationbro #photography #art
---